Mag-Net, the 3D Designer Inspired by Pop Culture
Published on February 16, 2018 by
Jamie D.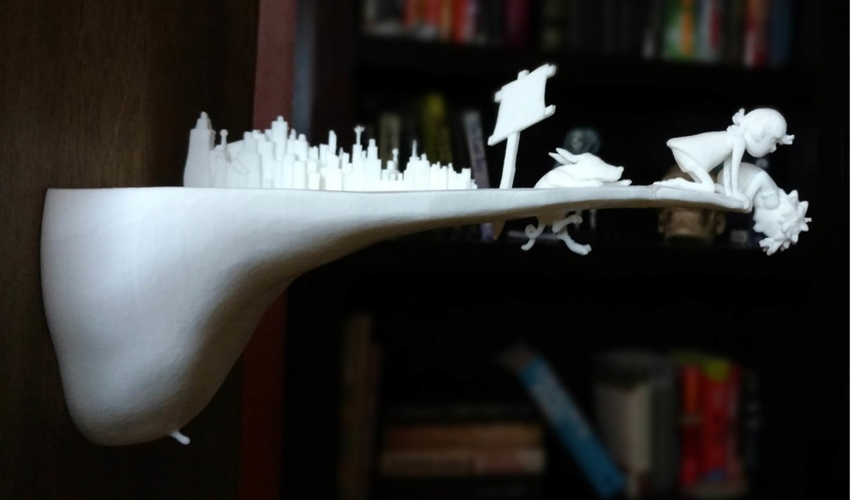 It's easy to download hundreds of thousands of free STL files from sites such as Thingiverse without thinking about the designers who created them. Therefore, we spoke to Mag-Net, a passionate graphic 3D designer and production manager from Ohio. This American designer has been working in 2D design since 1999! In 2007, he started working with Sketchup as a visualisation tool for larger graphic design projects. From there, he discovered 3D printing.
"When I first started designing POS displays, sports facilities and various 3D signs, I always wanted to print my models in 3D, but I still did not have access to a 3D printer. I was very excited to discover that the performance of 3D printers had increased while their price had dropped so much that I was thinking of buying one, so I realized there were so many similarities between the world of work in 2D printing and 3D printing!"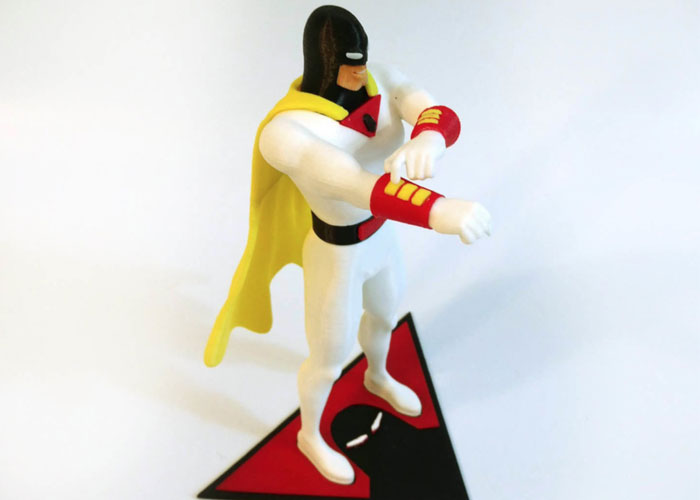 Inspiration
For inspiration, Mag-Net immerses himself in the worlds of recognised artists, and tries to reproduce their work in his own style. This brings recognised work to the world in new and effective ways.
"I'm mostly inspired by the amazing artists who have invented a whole universe. I really enjoy spending time decoding their works, looking for reference images and extrapolating a 3D image. This motivates me the most. Learning through these projects, I see that I still have a lot of techniques to learn to perfect my 3D modeling."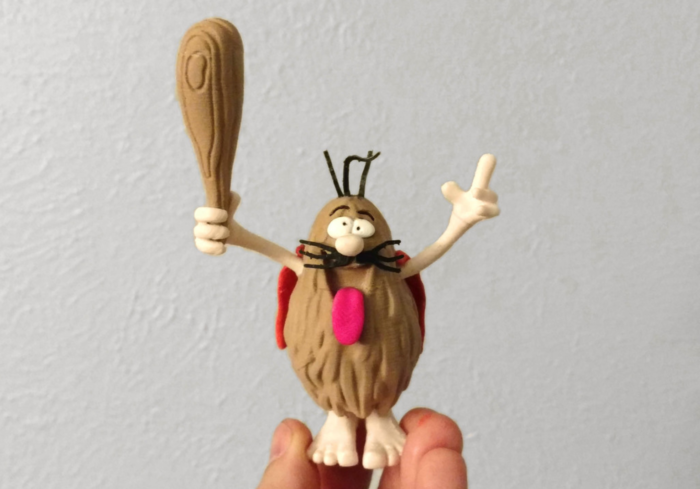 3D Modeling
Regarding the 3D modeling process itself, Mag-Net uses several different programs.
"At the end of 2016, after I bought a 3D printer, I started using the free Sculptris program, so my first twelve models were designed with this 3D software, and I started to train on ZbrushCore a few months later. To be able to design more complex models I recently bought the full version of Zbrush and I really appreciate the new tools. For the finalization of the object before printing (size, alignments, supports), I use MeshMixer."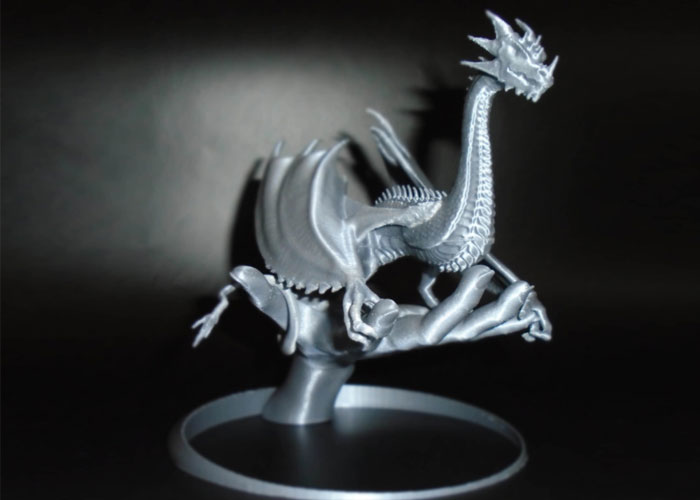 3D Printer
Mag-Net's current 3D printer is a Prusa i3 Mk2 that, used with PLA on default settings (0.15 layer height).
"I'm waiting patiently for the price of SLA printers to go down to buy one, I'd like to be able to add more details to my models and print them in a smaller size, but I'm starting to have no more room in my library!"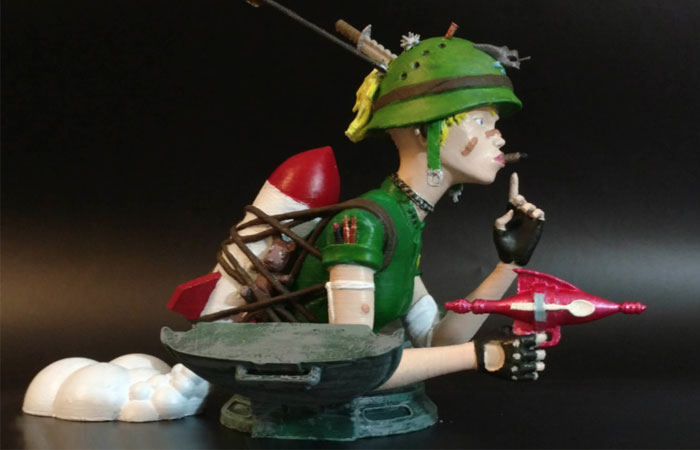 Finally, we asked him which of his creations was his favourite to design, and which was his favourite in actual print.
"My favorite creation is usually the last model I made, this enthusiasm lasts about a week, so if I really had to choose, I would say the Tsumugi model of the Knights of Sidonia. I love the original design of the character. Also, the way the pattern is constantly changing in textures, I would have liked to spend another month on this design to add even more detail."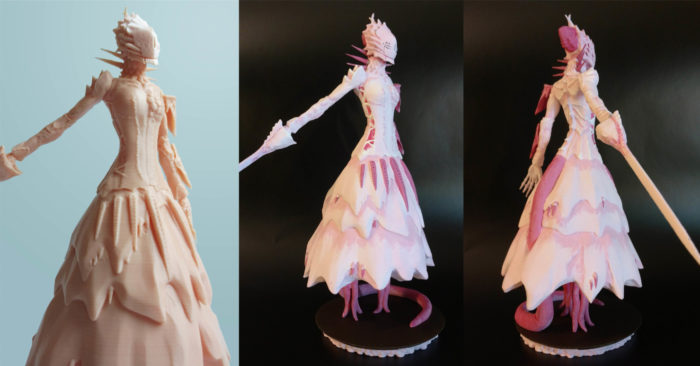 To see more of these models, you can find all Mag-Net's models on Cults. Additionally, you can follow Mag-Net on Twitter.
What do you think of Mag-Net's 3D models? Let us know in a comment below or on our Facebook and Twitter pages! Sign up for our free weekly Newsletter, all the latest news in 3D printing straight to your inbox!