Extrudr, the New Manufacturer of 100% Biodegradable Filaments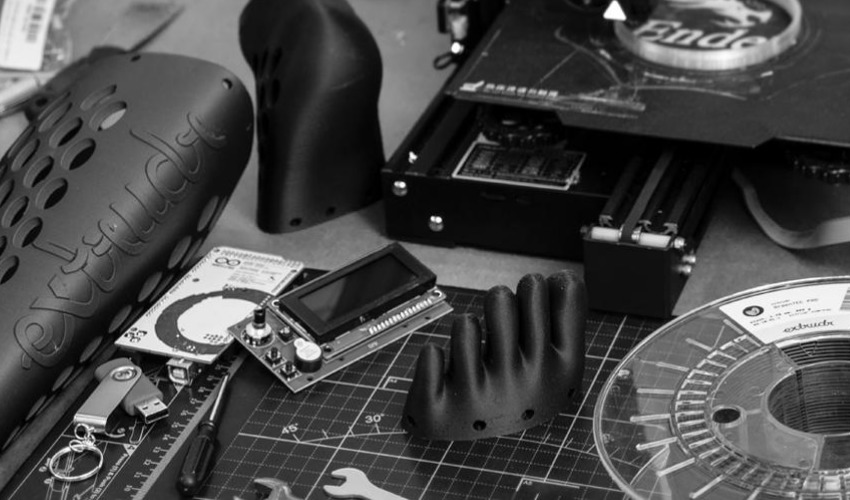 Created in 2014 by Johannes Früh, Extrudr is a new player in the field of filament manufacturers for 3D printers. Despite its young age, the Austrian company already offers an extensive range of materials including PLA, TPU, PETG as well as a thermoplastic called Durapro which is resistant to both UV (ultraviolet) light and heat. The manufacturer Extrudr also produces a range of eco-responsible filaments, GreenTEC and Biofusion.
Atome3D is the official reseller of Extrudr in France and also ships the range worldwide. At the moment, the website also offers the promo code "DISCOVER-GreenTEC", which includes an immediate 10% discount valid exclusively on Extrudr – GreenTEC filaments until May 31, 2021.
GreenTEC, a heat resistant biodegradable material
One of the flagship materials of the Austrian manufacturer is GreenTEC range. The interesting thing about these filaments is that they are 100% biodegradable (according to DIN EN ISO 14855), making them an ecological alternative to standard 3D printing materials. Another notable quality of this range is its FDA approval for food products.
In addition to being environmentally friendly, GreenTEC offers ease of printing equivalent to using PLA according to the manufacturer, with performance that competes with more technical materials such as PC, ABS,  POM  or PEEK, showing good resistance, tensile and flexural strength and a heat distortion temperature of up to 239°F . The filament is also less susceptible to the phenomenon of warping, making it possible to manufacture larger parts with a more or less complex physiognomy.
For printing, the manufacturer recommends a printing speed of 40-60 mm / s, a bed temperature of 68-194°F (20-90°C) accompanied by a printing temperature of 392-446°F (200-230°C). Visually, GreenTEC filaments provide a matte surface and a muted appearance of the different layers. The filament is marketed at a price of $67.03 including tax (€56) per 1.1kg spool. Note that the GreenTEC range also exists in a Pro and Pro version with the main difference, as the name suggests, being increased performance.
XPETG, an improved PETG filament
Another material developed by Extrudr is XPETG, which is a higher performance version of classic PETG with better heat resistance and an aesthetic matte finish compared to the usually brighter PETGs. Among the certifications of the material, it adheres to FDA, REACH and RoHS standards. XPETG has been specially developed for applications requiring a good balance between mechanical resistance and visual appearance, specifies the manufacturer.
Regarding printing recommendations, XPETG is extruded at a temperature of 428-446°F (220-230°C) with a heating plate of 140-158°F (60-70°C) at a speed of 40-60 mm / s. Like GreenTEC, there is the basic XPETG range as well as a reinforced version XPETG Carbon Fiber. The price of the 1kg spool of standard XPETG is $35.89 (€29.99) including tax.
What do you think of GREENTEC and XPETG filaments? You can find them on the Atome 3D website.  Let us know in a comment below or on our Facebook and Twitter pages! Don't forget to sign up for our free weekly Newsletter, with all the latest news in 3D printing delivered straight to your inbox!