L'Oréal Doubles Down on HP's Digital Manufacturing Network for Flexible Production Expansion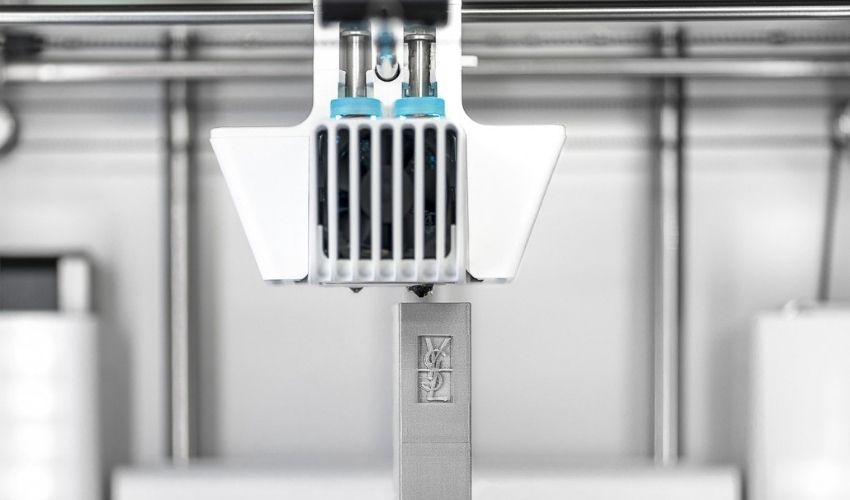 Back in 2017, L'Oréal revealed that 100 percent of its new product packaging involved 3D printing. Since then, L'Oréal has been able to integrate even more additive manufacturing processes throughout product production for its varied product lines. Recently, HP announced that the company will be expanding its Digital Manufacturing Network (DMN) of parts providers to meet the agile manufacturing demands of customer like L'Oréal. "Customer-centric innovation and sustainable products are at the center of all we do," explained Anne Debauge, Director of Digital Transformation, Packaging & Development at L'Oréal. "3D printing gives us this entrepreneurial freedom to offer new customer experiences. Thanks to this collaboration, we are already gaining in agility in our factories and wish to go further by creating new services."
Furthermore, HP has the goal of accelerating its mass production capacity alongside the growth of the company's Metal Jet 3D printing platform which is scheduled for commercial availability in 2022. "3D printing is unlocking new levels of personalization, business resiliency, sustainability, and market disruption," explained Didier Deltort, President of Personalization & 3D Printing at HP in a statement to the press.
L'Oréal & HP's Digital Manufacturing Network
During Formnext, L'Oréal and HP showcased the results of their partnership, demonstrating the high-finish results for luxury cosmetics which HP 3D Printing is capable of bringing to life. The two companies worked together to prototype and scale up large volumes of adjustable 'pucks' which allows L'Oréal to prototype, fill products, and label them more efficiently. Overall this resulting in a 33 percent cost reduction and 66 percent time savings. Additionally, the work to scale-up in AM is increasingly being demanded, showing the growing trend towards more industrialization of the industry as well as the ability of the technologies to be commercially viable.
With the recent changes in consumer behavior due to the global pandemic, HP's 3D printing technology has proven essential to L'Oréal's ability to respond to customer demand in the cosmetics market. Furthermore, in order to manage 3D printing workflows and additive manufacturing fleets, the HP Digital Manufacturing Network also use HP's vast portfolio of additive manufacturing offerings which includes software solutions HP 3D API and HP 3D Center, and hardware solutions such as HP Automatic Unpacking Station. You can learn more about HP and its partnership with L'Oréal HERE.
So, what do you think of this collaboration from HP & L'Oréal? Let us know in a comment below or on our Linkedin, Facebook, and Twitter pages! Don't forget to sign up for our free weekly Newsletter here, the latest 3D printing news straight to your inbox! You can also find all our videos on our YouTube channel.
Cover Photo Credit: L'Oréal