L'Oréal to use AMFG MES software at its 3D printing lab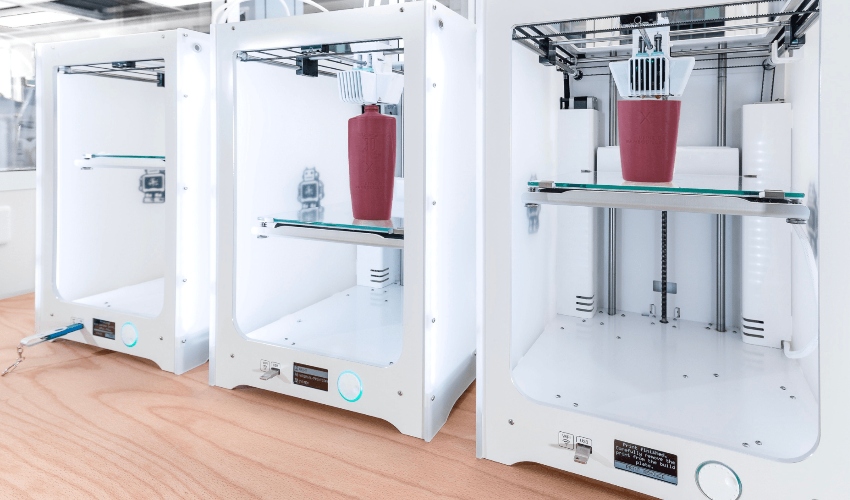 L'Oréal have announced that they will be using AMFG 's Manufacturing Execution System software, more commonly referred to as MES workflow software in order to optimise its rapid prototyping workflows at its 3D printing lab. With this software, the leading personal care brand hope to be able to improve order handling and accelerate prototype turnaround. Additive Technical Manager at L'Oréal, Matthew Forrester notes, "Considering our 3D printing volumes of thousands of parts per year, investing in an additive MES has been a natural step for us. We chose AMFG for its vast functionality and the ability to customise it to our needs". And, as the company increase their 3D printing volumes, the need for a solution such as AMFG's MES workflow software was only becoming more pertinent in assisting L'Oréal's growth.
So far, the company has put into place AMFG's ordering portal, instant price calculation software and data visualisation tools. L'Oréal hope that this will simplify the ordering of prototypes from engineers and designers within the company, as the software will allow them to order, track and re-order 3D printed parts. "Integrating AMFG's software allows us to automate previously manual and time-consuming processes, like 3D parts ordering. This, in turn, helps us to improve the efficiency of our 3DLabs and ensures that our engineers and designers get prototypes in the fastest way possible", adds Forrester.
AMFG's backend system will also give L'Oréal 3DLab assistants the power to track incoming requests and price 3D printed parts based on custom pricing formulae. Additionally, the team will be able to visualise 3D designs, which can then be easily checked by any member before the placement of an order. AMFG's software integrates a feature enabling engineers to convert files into multiple formats. All this comes as part of a wider automation of manual processes, in which additive manufacturing has been playing a key role, evident across several industries from medical to aerospace. This automation, coupled with the standardisation of the order submission process will also facilitate the creation of a better user experience for users of additive manufacturing at L'Oréal.
"Rapid prototyping remains the most common 3D printing use case. RP departments at large companies, like L'Oréal, face a lot of challenges when it comes to submitting and managing 3D printing requests", said David Winn, Vice President of growth and innovation at AMFG. "Our workflow automation software helps to reduce the time spent on manual submission tasks and automates the process of analysing and pricing AM orders. We're honoured to partner with L'Oréal and provide our workflow automation solution that helps them streamline their rapid prototyping workflow."
You can find out more about AMFG's Manufacturing Execution System HERE.
What do you think about L'Oréal's integration of AMFG's MES workflow software? Let us know in a comment below or on our Facebook, Twitter and LinkedIn pages! Sign up for our free weekly Newsletter here, the latest 3D printing news  straight to your inbox!
*Cover photo courtesy of AMFG