Local Motors receives $1bn for 'Olli,' the 3D Printed Autonomous Bus
Published on January 17, 2018 by
Jamie D.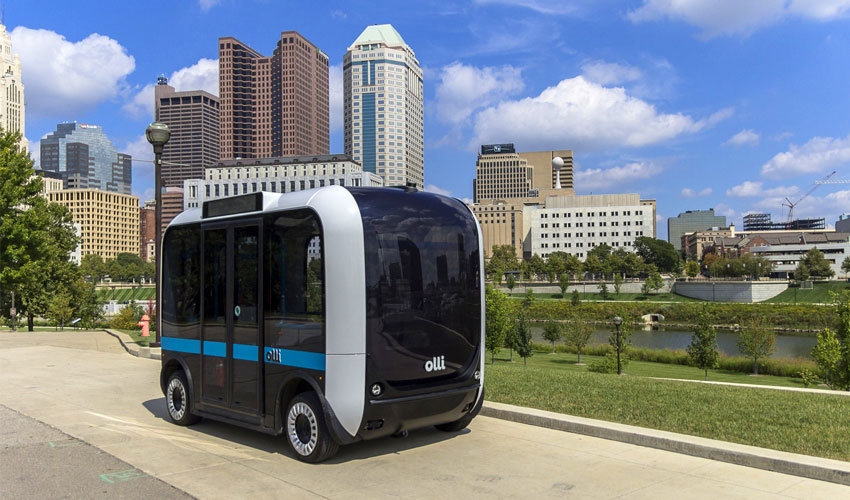 Local Motors are an American company based in Arizona, known for 3D printing a variety of vehicles over the years. A few days ago, they announced investments of $1bn in the launch of their 3D printed autonomous vehicle, the 'Olli'. This autonomously driven vehicle promises to revolutionise the status quo in public transport.
New partners invest in the Olli
Through partnerships such as with Elite Transportation Services (ETS) based in Florida, and Xcelerate in Texas, Local Motors aims to take Olli worldwide. Elite Transportation Services partnered to provide customers with a comprehensive operating solution, including maintenance, insurance, warranty service and regular shuttle checks. Olli has already been introduced into various cities such as Washington DC, Knoxville TN, and Germany however. This innovative combination of 3D printing, engineering and artificial intelligence from IBM Watson looks to be very promising.
For all customers who have already partnered with other transport companies, Local Motors offer opportunities to finance the autonomous bus Olli for up to 84 months. This is in order to maintain relations with transport companies. Financing the 20 million dollar Olli shuttles received from Xcelerate will also help the company develop sustainable and autonomous transportation solutions.
Local Motors plans expansion
The US manufacturer has reportedly already opened factories in Phoenix, Knoxville, Las Vegas, National Harbor and Berlin. Local Motors wants to produce its Olli shuttles on-site and on-demand with its own additive manufacturing process. They claim this process reduces tool costs by 50% and overall production time by 90%.
Will Local Motors change urban mobility?
It's too early to tell how this 3D printed bus will impact public transport. Perhaps it will take over, and 'Ollying' somewhere will become a verb like 'Googling' is. Nevertheless, Olli shows an application of 3D printing to create a working bus and therefore how versatile the printing process is.
Would you take a ride in the Olli? Let us know in a comment below or on our Facebook and Twitter pages! Sign up for our free weekly Newsletter, all the latest news in 3D printing straight to your inbox!