Photocentric launches Liquid Crystal Magna for custom mass production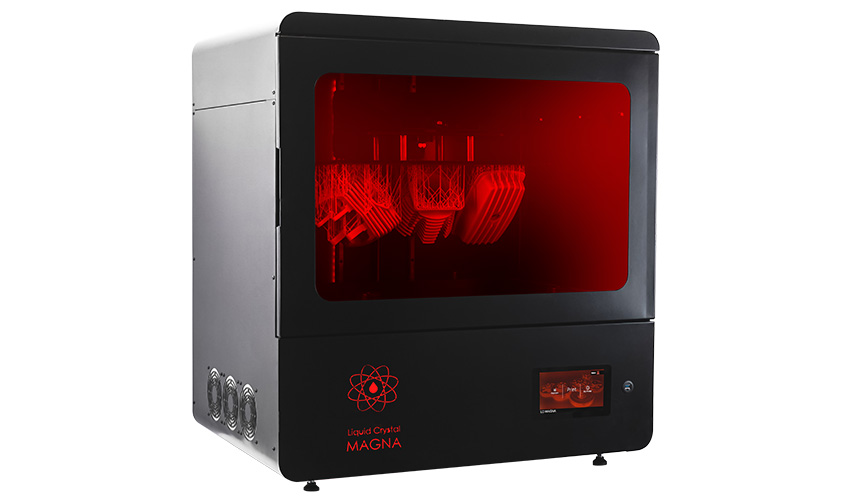 Photocentric is a manufacturer of a wide variety of photopolymer resins that harden in light, they are also known for launching their first 3D printer in 2015, the Liquid Crystal which uses their LCD technology, a variation of SLA technologies. Four years later, the company has come out with a new solution: the large format Liquid Crystal Magna. Their new cost-effective, large format LCD printing innovation, enables large component prototyping and custom mass manufacture at a competitive price.
A solution for custom mass manufacture?
The Liquid Crystal Magna presents a large build volume of 510 x 280 x 350 mm, making it the largest build volume LCD screen-based 3D printer currently available. Also, the manufacturer has focused on precision to make it the right tool for customisation and mass production. The machine has a 23.8" 4K Ultra HD screen to offer high precision when creating high resolution parts. The company has also added a custom-built blacklight to improve print accuracy and deliver great detail. According to Photocentric, the brightness of the backlight enables the printer to expose 100-micron layers in 8 seconds. Sally Tipping, Sales Director at Photocentric said, "LCD screen-based 3D printers have been the fastest growing area in 3D resin printing; this machine sets new standards, making it best in class in almost every respect – it really is a disruptive industry-changing machine."
For what applications is this the Liquid Crystal Magna appropriate?
Photocentric explains that with this new 3D printer, a glasses manufacturer can now mass produce 36 optical frames within 12 hours – taking less than 20 minutes for each set. Moreover, a dental technician who needs a high volume of patient specific models, can print 46 flat arches in just over one hour (costing him/her less than £1.6 ($2) per arch when also using Photocentric's in-house dental model resin).
In other words, this solution is meant for dental technicians, product designers, engineers and manufacturers alike that wish to speed up assembly production and reduce lead times. Liquid Crystal Magna can be used for batch producing small parts such as 3D printer components, orthodontic aligners or detailed game figurines, or for scaling up large prototype parts such as an automotive suspension or bike stand.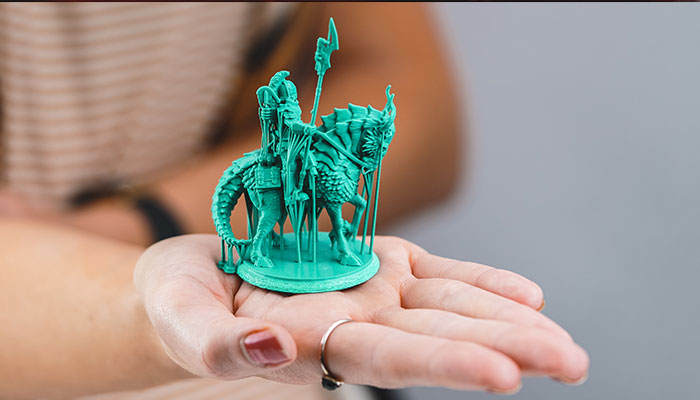 Photocentric's new resin range and partnership with BASF
Photocentric has also formulated a Daylight photopolymer resin range covering all essential applications. It includes:  Daylight High Tensile White and Hard Black for prototyping, Dental White for producing orthodontic dental models and Concept Green for the creative industries to capture extra depth in high detail objects.
In addition, Photocentric announced that it is partnering with BASF to expand their 3D printing materials, system solutions, components and services. The two companies are working together to provide solutions for specific applications to enable custom mass manufacture of functional parts in scale and at acceptable prices.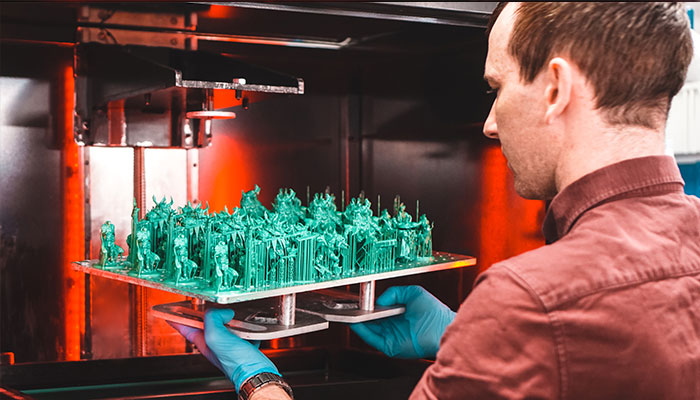 The Liquid Crystal Magna package retails at £10,995 ($13,820) and the company is starting shipping in June.
What do you think of the Liquid Crystal Magna? Let us know in a comment below or on our Facebook and Twitter pages! Don't forget to sign up for our free weekly Newsletter, with all the latest news in 3D printing delivered straight to your inbox!