The Lions' Den—3D Artificial Intelligence Lab in Medical Innovation Competition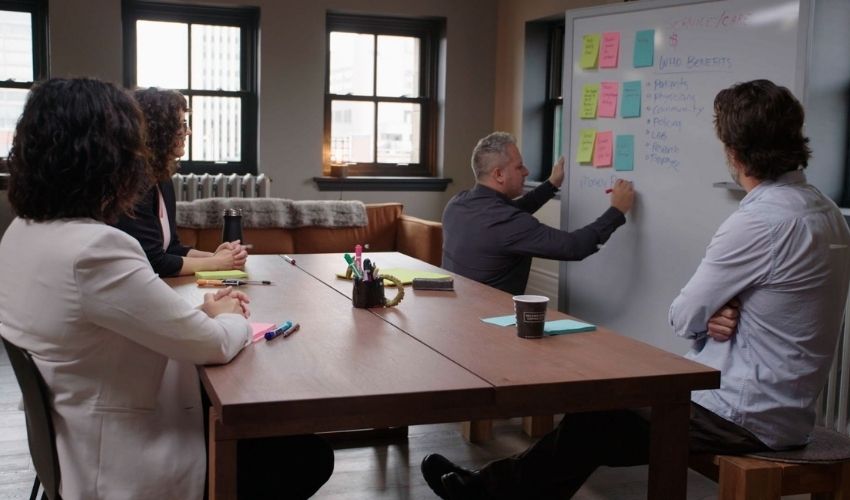 The Lion's Den is an annual medical innovation competition with the aim of improving health care in the Canadian province of New Brunswick. This year, on September 10th, 3D technology is one of the innovations being pitched for the chance to win this year's $500,000 grand prize—the winner of the medical competition will also be awarded a $100,000 research grant from the New Brunswick Innovation Foundation. We've recently discussed how Seattle Children's Hospital has implemented 3D printing to improve surgical care, so this project should stand a fair chance in the competition.
Dr. Darren Ferguson, Zach Kilburn, and Dr. Ian Maxwell will be one of three teams pitching, their idea: a 3D artificial intelligence lab. The lab will be called the "Imaging Enhancement Center" and will encompass 3D printing and artificial intelligence to be used in pre-surgical planning. If successful, the team will be on its way to building the first-ever 3D artificial intelligence lab in Canada. The lab would be a great benefit to patients by helping physicians know exactly what they'll encounter for each particular surgery and patient. "They would be in the operating room for less period of time, there's less chance of errors in the operating room, and it usually leads to better patient outcomes at the end of it," explained Zach Kilburn, Regional Director of Diagnostic Imaging for Horizon Health Network.
Medical Innovation Using 3D Printing
According to reports from the Research & Markets website, the 3D Printing Medical Devices market is projected to reach USD 5.1 billion by 2026 from USD 2.4 billion in 2021— that number is segmented in tp equipment, materials, and software & services. The primary players in this space aim to manufacture quickly and cost-effectively while maintaining medical standards such as sterilization.
With the "Imaging Enhancement Center", medical professionals will be able to collect diagnostic images using services such as CT scan, MRI, and nuclear medicine, and then use each of those tests to create a 3D dataset to use for medical planning and execution. The money from this competition would allow the team to purchase the 3D printer, as well as hire the staff needed to run equipment and manage operations with referring practitioners. The team anticipates being able to print the first 3D image within six months. You can learn more about the team and the competition HERE.
What do you think of the 3D artificial intelligence lab? Let us know in a comment below or on our Facebook and Twitter pages. Don't forget to sign up for our free weekly newsletter, with all the latest news in 3D printing delivered straight to your inbox!