Levi's takes first steps into 3D printing with a 3D printed jacket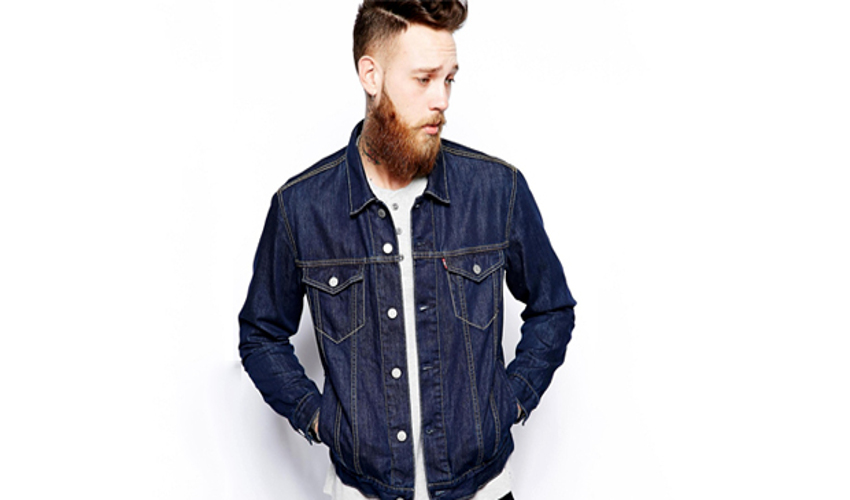 Levi's, a clothing company who is best known for their jeans and jackets, has started a new development for the future of their clothing manufacturing that incorporates 3D printing technologies. In February of this year, the company unveiled a new brand philosophy that revolves around the sustainability of their products. This is a major challenge for the Californian company, as it has yet to change their star product for close to 150 years.
In order to meet the new commitment, Paul Dillinger, Brand Director of Innovation, went to Pier 9, Autodesk's new technology workshop located in San Francisco. It was there where he discovered the usefulness and versatility of additive manufacturing technologies and thus decided to put them into practice for Levi's.
So far Levi's main focus has been on their basic denim jacket. Using 3D scanning, they were able to develop a 3D printed mold, which will be used as the base when transferring the characteristics of the original jacket to the printed model. This allows them to keep all the details of one of the oldest products of their brand. This is only the beginning for the company, and even in the first stages, they are already seeing the savings in both cost and materials.
The development of 3D printed textiles had its first appearance with Electroloom, the 3D clothing printer. Although this first venture was not a success, Levi's experimentation may prove to be one; helping to guide the company into the right direction with 3D printing.
"It challenges us, and our design team, to think about design differently, and to think about design strategies to accommodate an uncertain future," said Paul
Levi's digital files of their jacket will not reach our hands, but it is the first step in the development of this brand that has been on the market for more than 150 years. Moving into the future, they have high hopes to remain the first to reinvent itself through the incorporation of additive manufacturing.
Would you buy a 3D printed jacket from Levi's? Let us know in a comment below or on our Facebook or Twitter page! Don't forget to sign up for our free weekly Newsletter, with all the latest news in 3D printing delivered straight to your inbox!