LEGO Continues to Delve Into 3D Printed Toys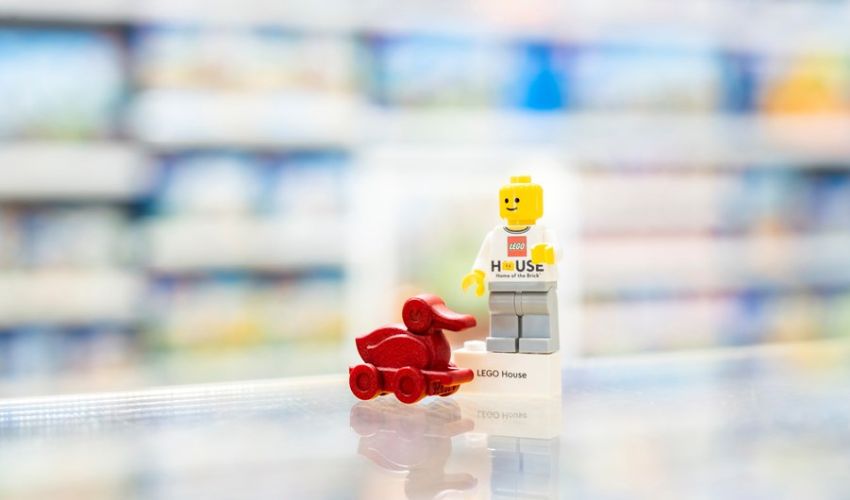 One of the most iconic and successful toy manufacturers in the world is engaging in 3D printing technology, in what could be a big step for the industry towards the manufacturing method. The LEGO Group recently unveiled their 3D printed duck toy, as part of a pilot project to test the appeal of additive manufacturing for their customer base. The duck will be sold for a limited time in November this year from the LEGO store, Denmark. It is the first standalone 3D-printed product to be sold by the company; in 2019 they sold a part within a drawing machine as part of an opening ceremony of the System House.
The LEGO company will collect data on the usability and allure of toys made using 3D printing, as they hope to use additive manufacturing in their factories to make smaller volumes of varied and complex pieces, as well as their traditional injection molding technology. Those who purchase the duck will have to complete a user survey to rate their experience with the product in order to aid LEGO's research. As Ronen Hadar, Head of the LEGO Group's Additive Design & Manufacturing team, said: "We are excited by the possibilities of additive manufacturing and can't wait to hear from our fans. We will use their feedback to help shape future innovation as we continue to test the limits of 3D-printing technology".
3D printing has already been used for the toy market. For example, Canadian company Little You allows users to design, customize and print their own figures based on a number of models. Aside from companies which provide the entire service, there are also numerous STL files available online (for example, from Thingiverse and My Mini Factory), from which users can print their own toys based on the designs given. The fact that LEGO, a major toy manufacturer known for its traditional wooden and then later plastic designs, should venture into 3D printing, could be a major turning point for the industry and may well encourage other similarly sized companies to do the same. 
Mr Hadar continues,
 We've worked incredibly hard to make sure our 3D-printed elements meet our very strict quality, safety and durability requirements. And as for this duck, it's gone through extra quality checks to ensure its beak smoothly opens and closes!"
For more details on this project, plus media content, you can consult the LEGO press release HERE. But now we want to know- what do you think of this LEGO project? Would you buy a 3D printed duck? Let us know in a comment below or on our LinkedIn, Facebook, and Twitter pages! Don't forget to sign up for our free weekly Newsletter here, the latest 3D printing news straight to your inbox! You can also find all our videos on our YouTube channel.
*All photo credits: LEGO Group