Leading Innovations on Display at Formnext 2021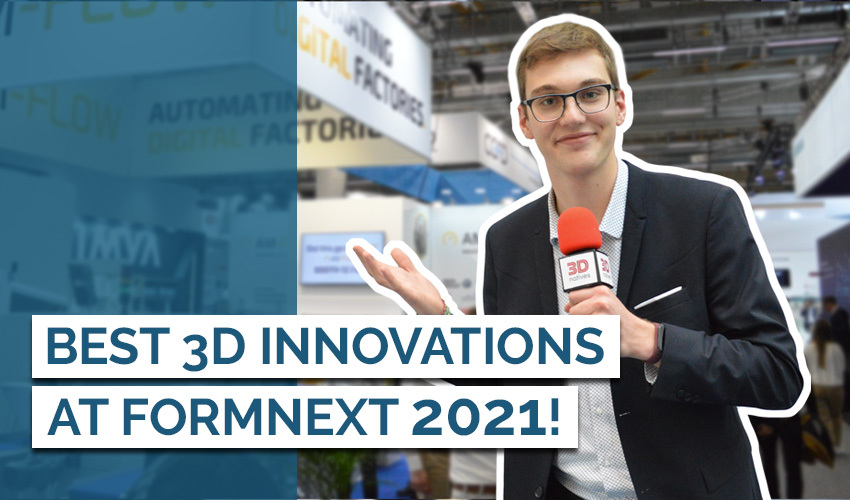 As you may already know, what truly astonished us this year was how much AM has advanced since the last physical Formnext, all the way back in November 2019. From the growing importance of industrialization in the sector as well as sustainability to bigger machines and more, innovations were clear throughout Formnext 2021. But we know it could be hard for every attendee to catch every innovation, not to mention those who were not able to attend the four day event. For that reason, 3Dnatives decided to take a closer look at some of our favorite innovations that we saw in the show.
Follow Elliot as he explores innovations at Formnext 2021. From a conveyer belt that sorts parts for post-processing to the Purmundus Challenge, there is something to interest anyone. Though it was clear that post-processing innovations were the name of the game, as many are coming up with innovative ways to make the process easier for users.
 What do you think of our choices for innovations at Formnext 2021?Let us know in a comment below or on our Linkedin, Facebook, and Twitter pages! Don't forget to sign up for our free weekly Newsletter here, the latest 3D printing news straight to your inbox! You can also find all our videos on our YouTube channel.