Kohler Unveils its 3D Printed Sink, Rock.01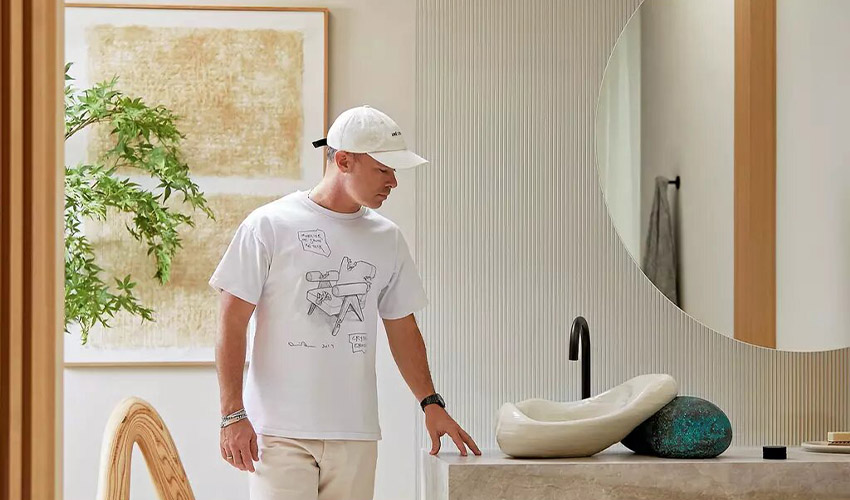 Recently, partnerships between artists and 3D printing companies have been on the rise. At the end of September, Zellerfeld partnered with artist and designer Heron Preston to develop the HERON01, a fully 3D printed shoe. And examples of this type are becoming more and more common. Most recently, Kohler, a leading manufacturer of kitchen and bath products, partnered with American artist Daniel Arsham. The partnership has resulted in a 3D printed sink called Rock.01. With a limited production run of 99 units, it will be available in December.
The Rock.01 will be unveiled for the first time at the Design/Miami 2021 show, which begins November 30th. Consisting of 3D printed vitreous china, an enamel coating on ceramics especially porcelain which is common for toilets and sink,  and hand-poured brass, the sink is intended to be a symbol of the alliance between new technologies and traditional manufacturing methods, especially Kohler's 148-year manufacturing legacy. Daniel Arsham commented, "Rock.01 melds the future of 3D-printing technology with the most basic methods of hand-cast brass. It is literally the new resting on top of the old, and I find that incredibly poetic. Kohler was the ideal partner to bring such a complex and futuristic design to life."
3D printing being used for interior decoration
This is not the first time that products dedicated to bathrooms have been 3D printed. German company Sandhelden is also using additive manufacturing to design durable products from sand for bathrooms. The fact that more and more companies are turning to the technology to make these types of products is no accident. Kohler explains that it would have been impossible to make the sink Daniel Arsham envisioned without 3D printing. Using additive manufacturing, they were able to reproduce the intricate shapes the artist wanted.
As for the machine and the 3D printing technology used to manufacture the sink, the company has remained discreet. In its press release, it confides only that the process used is unique. Though they do mention that their revolutionary technology was the only way to produce the design as it was too complex to make with traditional methods. Nevertheless, Kohler says that the Rock.01 perfectly reflects its values of combining traditional craftsmanship with technological innovation. You can find more information about the project in the press release HERE.
What do you think of Rock.01? Let us know in a comment below or on our Linkedin, Facebook, and Twitter pages! Don't forget to sign up for our free weekly Newsletter here, the latest 3D printing news straight to your inbox! You can also find all our videos on our YouTube channel.
*Cover Photo Credits: Kohler