Kappa, the first 3D printer to use a straight line mechanism
Published on September 26, 2017 by
Jamie D.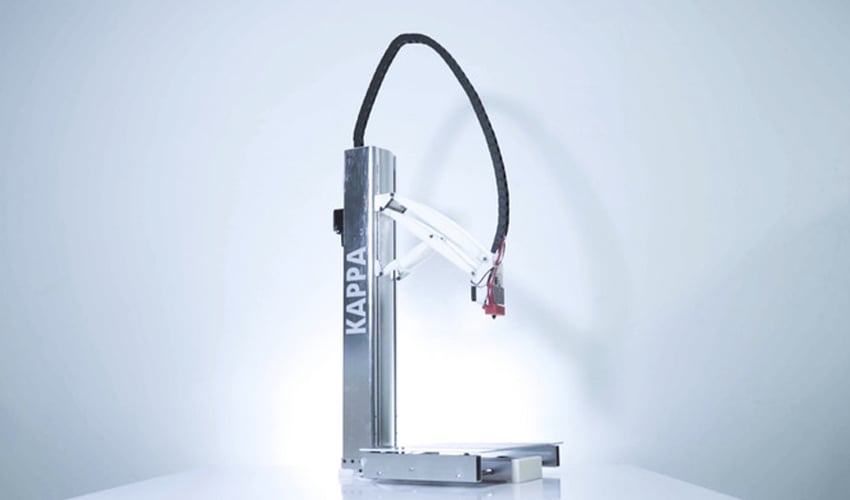 This very affordable new 3D printer, Kappa, uses a linear mechanism and is currently pre-orderable for just $245.
Ionic3DP, the company behind Kappa, have just launched their Kickstarter campaign to raise $50,000 to market the first 3D printer to feature a linear mechanism. So far this appears to be going well, as a result wooing several investors.
Kappa is the result of a year and a half of development at the National University of Singapore. The company behind it, Ionic3DP, say the 3D printer is based on Scott-Russel's 'linear motion mechanism'. This system often used in the automotive and robotics industries, and is a technology that guarantees high-quality and precision.
Kappa: A simpler way
The Kappa has two long and one short arm, holding the print head on top of a vertical aluminium chassis. The movement of these long and short arms therefore corresponds to the X and Y axis. The heat generated by the motors and the extruder is spread throughout the frame of the 3D printer , acting as a kind of heat sink that allows the machines more resistance whilst printing. The electronics are located in the chassis: therefore there are no wires, connectors or cables to interfere with printing.
Its print volume is 200 x 200 x 200 mm, the larger area possible due to the linear movement of the nozzle with respect to the plate. Kappa is compact and easy to assemble according to the team: only requiring 5 minutes and 6 screws to assemble. It also has a removable heating plate, whilst positioned by magnets, therefore not requiring recalibration after each use.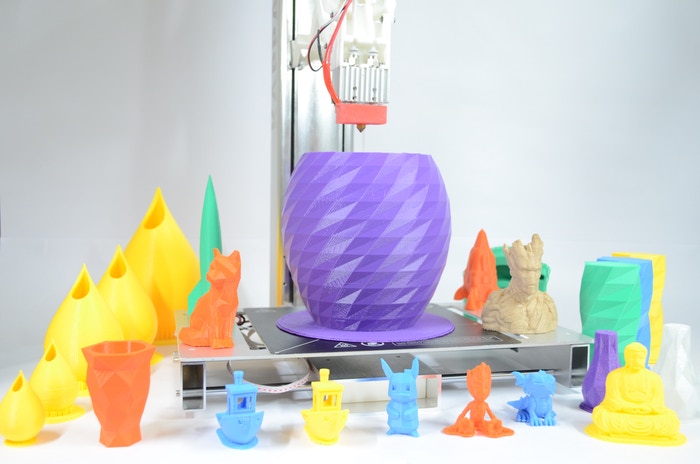 And the low price?
The 3D printer remains very accessible with a start price of 329 Singapore dollars ($245 or €205). This however, is only for the first backers of the Kickstarter campaign. The official retail price is expected to be 340 Singapore dollars ($284), still noteworthy as this is well below the industry average.
Delivery is scheduled for March 2018, as a result of the goal being reached. This is not in doubt, as the campaign has already raised $48,000 in just 10 days! To see Kappa in action, check out the video below:
What do you think of the Kappa 3D printer? Share your opinion in the comments of the article or with the members of the 
3D Natives forum.