Vintage Jaguar restored with HP Jet Fusion 3D printing solution
Published on August 15, 2020 by
Aysha M.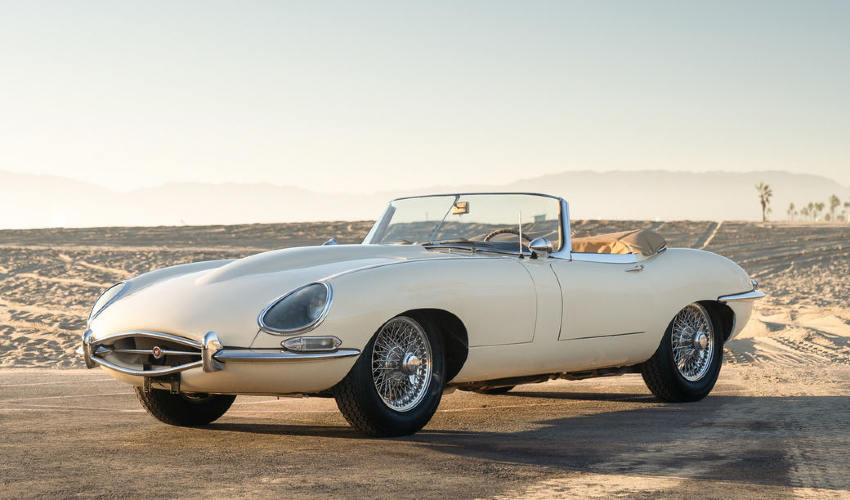 By now it is quite well known that the automotive industry is one of the sectors that take advantage of additive manufacturing the most. From Porsche 3D printing engine pistons for its famous 911 GT2 RS model to Lamborghini Sian Roadster with 3D printed air vents – these are just some of the most recent cases of 3D printing technologies being used for car parts production. Let's not forget about BMW – the company opened an actual additive manufacturing campus, a huge center equipped with around 50 industrial 3D printers. So, it's probably safe to assume that the use of additive manufacturing in the automotive industry is not only here to stay, but will keep increasing quite rapidly. The most recent case is not about new models but about vintage cars: the Jaguar E-Type, that has been out of production for decades, is now being restored with HP Jet Fusion 4200.
Eagle is a UK-based company that has been restoring luxury Jaguar E-Type since 1984. This vintage car had been in production from 1961 to 1975. Eagle re-manufacturers the E-Type to the modern standards of quality. It typically takes around 4,000 hours to restore a single E-Type car. To say that the British car dealer has a good reputation would probably be an understatement. "I think this, by a long way, is the most beautiful car I have ever seen. It might actually be the most beautiful thing I have ever seen", Jeremy Clarkson for BBC Top Gear.
The cars that Eagle restores might be classic, but its methods of manufacturing are far from traditional. The company has been using 3D printing technologies for 4 years now. For that purpose, they have been collaborating with Graphite Additive Manufacturing Ltd., a 3D printing service provider based in the UK. However, only recently did they turn to HP, and more precisely, to its Jet Fusion 4200 system.
Graphite Additive Manufacturing leverages HP's 3D printing technology to produce custom one-off or small batch parts, such air conditioning and heating air ducts for the vintage Jaguar E-Types. In fact, Eagle makes only between four or five of these cars per year, thus, the bespoke parts are mostly needed in low volume. Making a designated mould in this case would be a tremendous waste of money, and time. Such low production requirements make additive manufacturing a perfect solution. AM has proven to be the best economically viable production method for Eagle.
Paul Brace, director at Eagle, explained, "Since we began using HP's 3D printing technology for production, we've been impressed by the improvement in how these parts look as well as their durability. HP's 3D platform consistently delivers the desired finish which is very important to our process. The heating ducts need to be attractive enough to sit on the dashboard, and these parts match the exceptional quality of our classic cars. Additional benefits we've seen include the wider scope for shapes that we can now create using 3D printing, and the weight reduction in materials on offer. This adds value for customers who are keen to keep parts as lightweight as possible."
While George Brasher, UK & Ireland Managing Director at HP, added, "It's exciting to see Eagle's commitment to innovation as they take advantage of the efficient, flexible design and customization enabled by HP 3D solutions for its market leading bespoke vehicles."
What do you think about the vintage Jaguar being restored with 3D printing? Let us know in a comment below or on our Facebook and Twitter pages! Sign up for our free weekly Newsletter, all the latest news in 3D printing straight to your inbox!