Stratasys J720 Dental 3D Printer makes multi-material, full-colour dental parts
---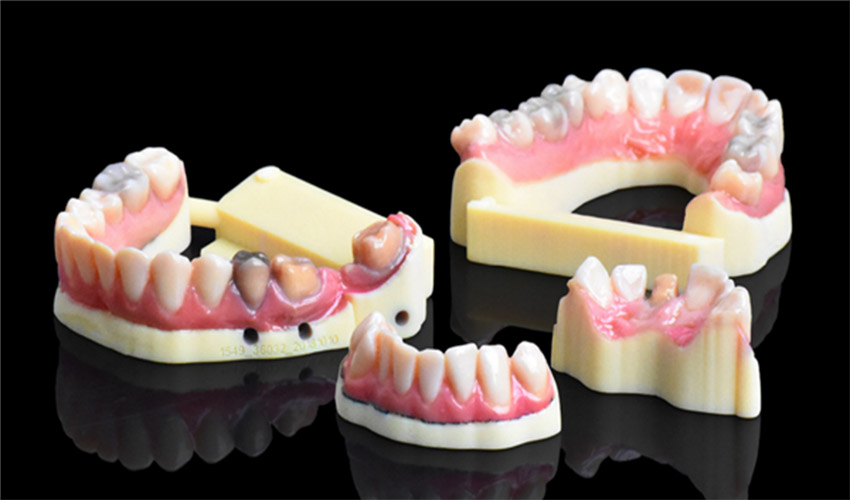 Stratasys' J720 dental 3D printer will launch on the market in May. It will be capable of over 500,000 combinations of colours and multi-material 3D printing. It should allow dental professionals to produce extremely realistic models customised for each patient's needs.
J720 dental 3D printer makes multi-material, full-colour dental parts in a single run
Compared to previous models, this new release will be able to print multiple case types, even multiple materials, all at the same time and on the same tray for faster production. Also, the colour palette available has been greatly expanded as mentioned. Finally another improved feature is the speed of the prints. Apparently, the throughput will be 1.75 times greater than competing SLA and DLP printers.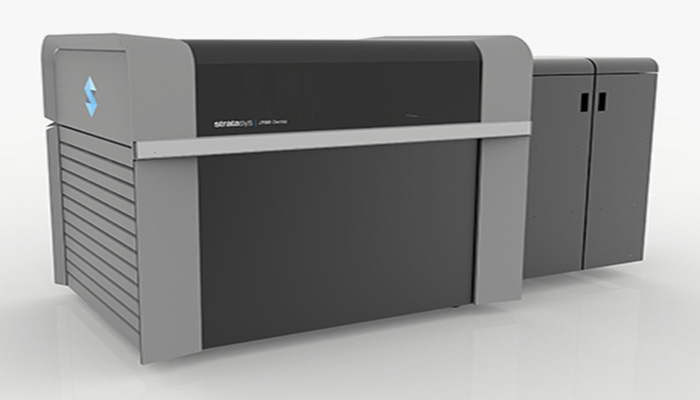 Stratasys ventured into colour 3D printing back in 2016 with its J750 3D printer which was the world's first full-colour, multi-material high-resolution AM system. The dental market is an important seeker of 3D technologies and any technology which offers increased potential in terms of colours and materials should have many applications in this industry. This is what the new J720 should offer to dental labs.

"Labs today operate in a very competitive space where differentiation counts on mastering the digital workflow and expanding into new products and services," commented Barry Diener, Dental Segment Sales Leader at Stratasys. "The J720 Dental 3D printer is designed to change the game—allowing levels of speed, productivity and realism the market has never seen. This powers laboratories to meet the demands of a competitive market and push the boundaries of digital dentistry."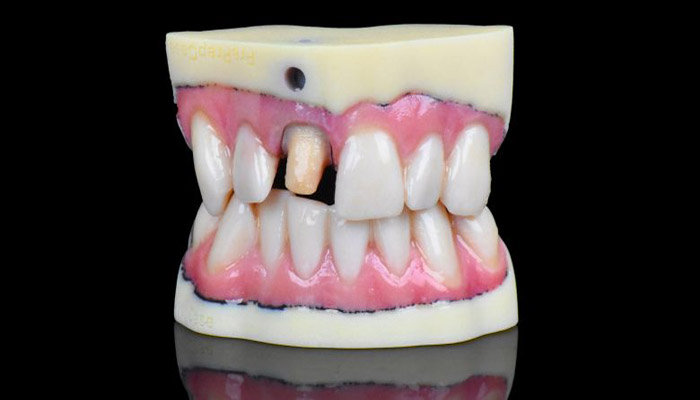 One of the primary applications of the machine will be to produce treatment models to present to patients. Furthermore, the machine will be paired with Stratasys' GrabCAD print software. The company paired the two to enable a smooth transaction from the 3D CAD model to the printed part. The software's efficient workflow streamlines job management in shared-office environments. You can also stay connected via the cloud, allowing remote print monitoring from a single source.
You can find out more information HERE.
What do you think of this new printer from Stratasys? Let us know in a comment below or on our Facebook and Twitter pages! Sign up for our free weekly Newsletter, all the latest news in 3D printing straight to your inbox!

---
You may also like