Iro3d lowers the cost of 3D metal printing with a $ 5,000 machine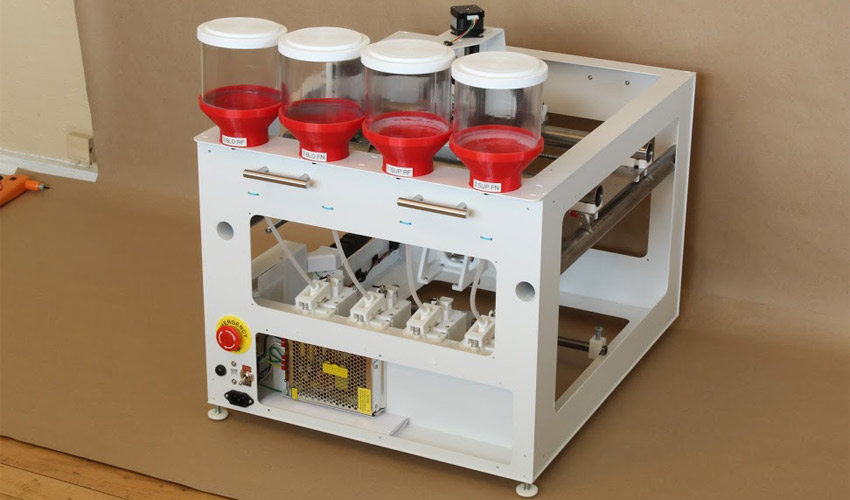 The US start-up iro3d has begun shipping its first low-cost 3D metal printers, machines now available starting at $ 5000. This is a relatively low price in the metal additive manufacturing market when compared to solutions developed by 3D Systems or EOS. Even newcomers like Desktop Metal and Markforged who want to lower the cost of the technology offer machines that are closer to 100 000 €. But what can we expect from this small iro3d metal 3D printer?
Earlier this year, the manufacturer iro3d presented its first version of its eponymous metal machine. A few months later, they had it tested by a few American dealers. The iro3d has now been delivered to a few companies in the United States. They are further intending to continue their momentum in Asia and Canada. It must also be said that its selling price is very attractive and the results displayed in terms of technical specificities are interesting.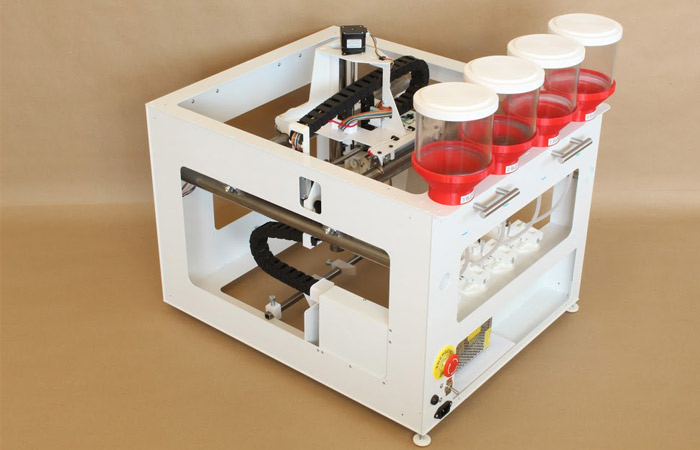 iro3d; a 3D metal printer accessible to all
Like the new Pollen AM 3D metal printer, the iro3d is inspired by an indirect metal fabrication process called MIM for metal injection molding. It uses selective powder deposition technology and sand as support material. Instead of printing a finished metal part in 3D, the machine creates a sand crucible that contains the metal powder. After a sintering step, the crucible is removed to leave room for the desired metal part. Depending on the metal used, the temperature and the duration of the sintering vary. The manufacturer explains that for copper-iron, it takes 2 hours at 1184 ° C.
For now, iro3d is compatible with high carbon steel, copper alloys and nickel. However, the printing system would not yet be optimized to produce parts with aluminum, stainless steel, or titanium. Which are still widely used metals in the industry.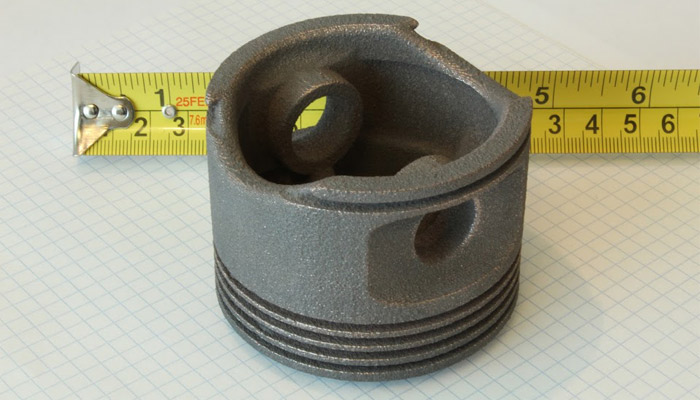 On the technical specifications side, the iro3d printer offers a print volume of 300 x 300 x 100 mm and a minimum layer thickness of 0.3 mm. For the printing time, the manufacturer has established an average of 24 hours. A duration that will obviously depend on the size of the desired part. Iro3d also specifies that the machine avoids any shrinkage compared to other solutions that rely on plastic pellets loaded with metal. Note, however, that creating in a stainless steel crucible causes a 2% distortion of the workpiece due to the horizontal thermal expansion of the crucible. On the other hand, the manufacturer explains that with a ceramic crucible, this deformation was null.
We must count to pay $ 5,000 for this 3D metal printer excluding shipping costs. Add $ 5 for 500 grams of print media. You can find more information on the manufacturer's website HERE.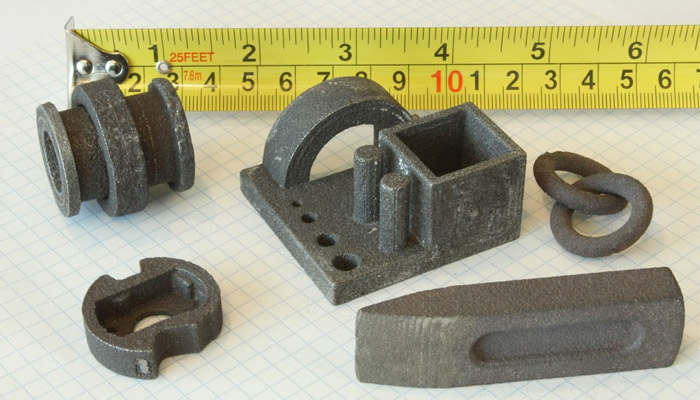 What do you think of the iro3D metal solution? Let us know what you think in a comment below or on our Facebook and Twitter pages! Don't forget to sign up for our free weekly Newsletter, with all the latest news in 3D printing delivered straight to your inbox!