We interviewed Joel Telling, AKA 3D Printing Nerd
Posted On November 9, 2017
---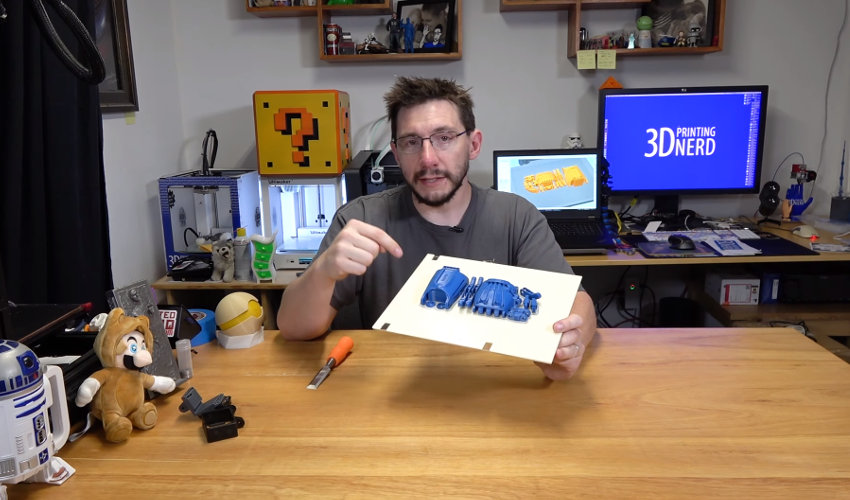 We were lucky enough to sit down and speak with Joel Telling, also known on YouTube as 3D Printing Nerd. We asked him a variety of questions, related to his experiences with 3D printing, where he sees the tech going, and what's in store for his viewers in the future.
3DN: Introduce yourself, and let us know some more about your background!
Sure! I'm Joel, and I host the 3D Printing Nerd show on YouTube. I'm a husband and father hailing from the Seattle area. I have a background in software development, mobile devices, and quality assurance. I love tech and gadgets and all sorts of wonderful electronic doo-dads.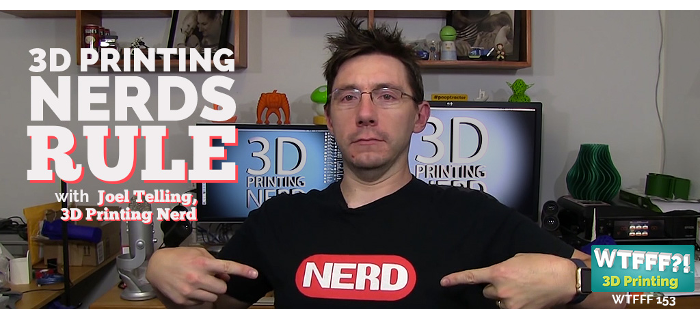 3DN: What made you set up your Youtube channel, and what did you do before you started uploading videos?
I started my YouTube channel because I wanted to show off what I was printing with my first 3d printer. I've had a YouTube account for more than 10 years (I think 2006?) but that was just my personal spot. 3D Printing Nerd was born as a way to start from scratch, and try to have an audience learn with me as I went along my 3D printing journey.

3DN: What inspires your content? Do you pick the content that you want to make videos about, or do your viewers have an influence over that?
Viewers always have some influence over the content I create. I want to produce content that is well received, timely, and professional. That's always the goal, so, that doesn't always happen. Knowing I'm making a difference is what truly drives me to continue to make content. I hope that by me producing all this content, it better prepares my kids for the future.
3DN: What's your relationship like with the 3D printing companies out there? How proactive were they about finding you, as an influential member of the Youtube community?
I like to think I have an outstanding relationship with most any 3D printing company out there. I attempt to be as fair as I can when speaking about their products, and I think they see that and support that. Companies don't want a non-critical talking head that's just in it for the referral links, and an audience doesn't want that, either.
3DN: What's your thoughts on the current state of 3D printing, and what's your vision about the future of 3D printing? Anything in particular you are especially excited about, or any certain predictions about the future of the market/industry?
Currently, we are still very, very early on with 3D printing. What excites me is that it's possible that any one of the kids that have told me I've inspired them to get into 3D printing could be the one that takes the industry to a whole new level in the future. I don't really have any predictions, but, I'm always hopefully we're seeing innovation and a refinement of the process. Anything that automates a procedure or let's a user accomplish a task reliably with fewer steps is going to be great. I hope to see even more auto materials that we'll be able to print with. Stuff that can withstand higher temperatures, longer UV exposure, and heavier loads.
You can visit Joel's channel here, and follow him on Twitter here.

---
You may also like