MIT startup Inkbit creates 3D printer powered by machine-vision and AI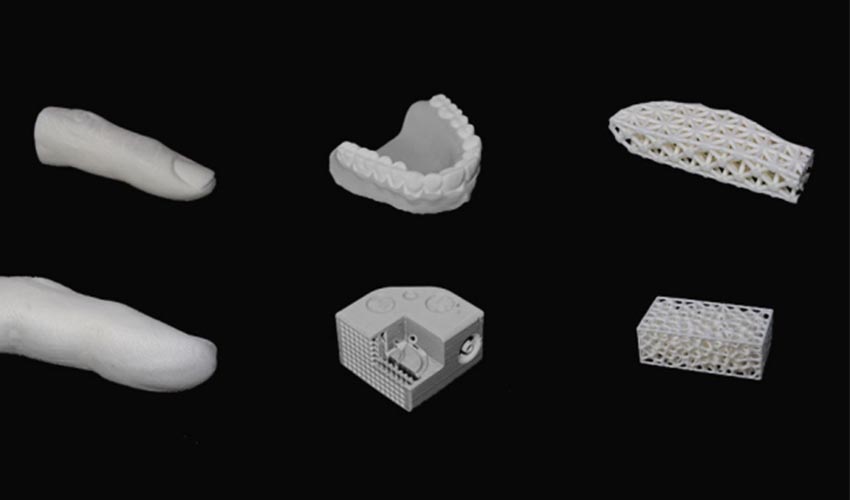 At the end of 2018, we told you about the creation of a consortium dedicated to additive manufacturing by MIT – the Additive and Digital Advanced Production Technologies (APT) center seeks to accelerate the implementation of additive manufacturing and to invent its future. However, this is not the only way MIT is having an influence and shaping the development of AM technologies – a startup straight out of MIT, Inkbit, is working towards overcoming traditional constraints to 3D printing by giving its machines 'eyes' and a 'brain'. The industrial 3D printer developed by Inkbit is a multimaterial machine capable of printing extremely flexible materials with great accuracy. Supposedly, it is more accurate than competitors.
The startup is pushing the capabilities of its machine by offering a solution that combines high-speed, high-precision and high-quality materials. What do they mean by a machine that has eyes and a brain? Inkbit's multimaterial inkjet printer is equipped with machine-vision and machine learning systems. The machine-vision system scans each layer that is being printed and corrects errors in real time. Additionally, the machine-learning system uses this information to predict the warping behavior of materials.
The founder of Inkbit explains that their 3D printer is capable of precisely printing around a computer chip or other electronic component for example. Once the object is finalised, it will keep a digital replica that can be used for quality assurance. Davide Marini, CEO and co-founder of Inkbit adds, "Everyone knows the advantages of 3D printing are enormous. But most people are experiencing problems adopting it. The technology just isn't there yet. Our machine is the first one that can learn the properties of a material and predict its behavior. I believe it will be transformative, because it will enable anyone to go from an idea to a usable product extremely quickly. It opens up business opportunities for everyone."
Moreover, its multimaterial capabilities are very attractive – rubber-like materials such as silicone, or high-temperature materials such as epoxy, are very commonly used in current manufacturing processes but are very hard to print. They can lead to clogging, shrink or round at the edges over time. Inkbit's co-founders have been working on these problems for years. "Before, people could make prototypes with multimaterial printers, but they couldn't really manufacture final parts. This is something that's not possible using any other manufacturing methods", explains Wojciech Matusik, co-founder of Inkbit.
In fact, this technology could offer great benefits to companies that sell medical devices, consumer products and automotive components. For now, the startup is planning to start selling 3D printed products only, later this year. It will start selling its machine next year. Depending on how the market reacts to this new technology, it has the potential of playing an important role in the market for dental aligners, industrial tooling, or apnea masks, to mention a few.
You can find more information HERE.
What do you think of Inkbit's new 3D printer? Let us know what you think in a comment below or on our Facebook and Twitter pages! Don't forget to sign up for our free weekly Newsletter, with all the latest news in 3D printing delivered straight to your inbox!