Infographic: The Role of 3D Printing in the Construction Sector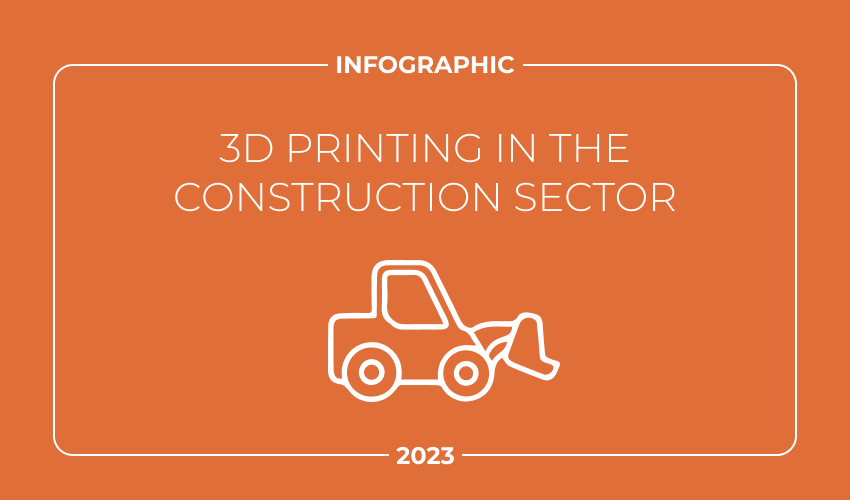 Worth an estimated value of $750 billion by 2031, 3D printing in the construction sector certainly seems to have a bright future ahead of it. And for good reason, this manufacturing method offers multiple benefits on different levels: a reduction of needed materials as well as the drudgery of work on construction sites, greater geometric freedom, etc. Indeed, more and more the construction industry is starting to seriously consider the use of 3D technologies to not only build the walls of our future homes and public buildings, but also to design urban furniture and energy-efficient structures. The technology might even be used to build houses in space!
It will most likely be a few more years before we see a concrete 3D printer on every construction site, but developments are moving quickly. Projects are multiplying and if you follow the news, you have surely seen the 3D printed communities in Texas, the first mosque with 3D printed walls in Dubai or the many pavilions that decorate exteriors around the world. We invite you to take a look at our latest infographic which will allow you to discover a fast-growing sector and all the possibilities that additive manufacturing offers!

Download the Infographic in PDF Form
What do you think of the use of 3D printing in construction? Let us know in a comment below or on our LinkedIn, Facebook, and Twitter pages! Don't forget to sign up for our free weekly Newsletter here, the latest 3D printing news straight to your inbox! You can also find all our videos on our YouTube channel.