MIT and BMW develop an inflatable, 3D printing material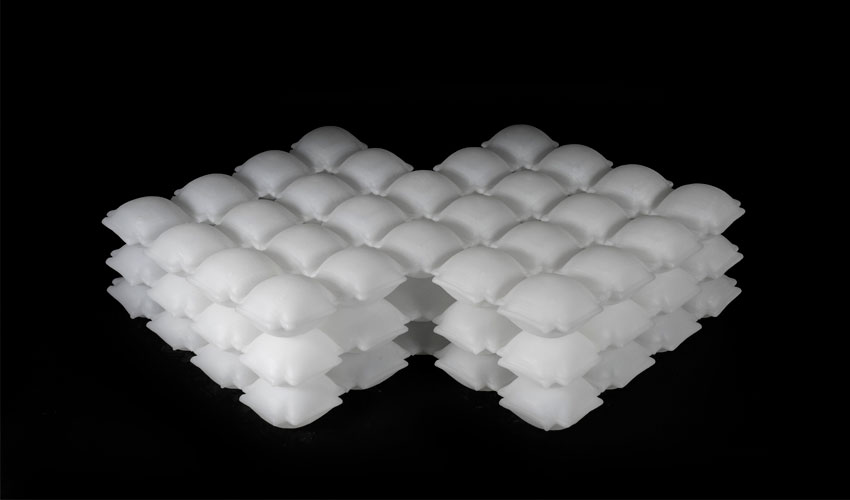 While we thought we had seen some crazy 3D printing materials, BMW and the MIT Self-Assembly Lab may have taken the cake after revealing a project that they have been working on for inflatable liquid material. This project has brought forth a material that can be used to create structures that are able to transform in both shape and size at any time. Both partners claim to have developed the first liquid and pneumatic 3D printing material that could potentially be used in the automotive sector.
Research on 3D printing materials has been increasing lately, such as seen with 3D printed liquid silicone and metamaterials that are able to control sound and vibrations. MIT is no stranger to additive manufacturing projects which have focused more specifically around graphene. This time, MIT has collaborated with  BMW, focusing their attention on liquid materials. Following two years of studies based on this material, the two partners have finally unveiled their results.
Liquid materials to create an inflatable structure
These 3D printed pneumatic structures were developed by depositing successive layers of liquefied materials such as rubber, foam or plastic in a vat of gel. This gel keeps the liquid in place, allowing them to create larger or more complex objects. The shape obtained remains in place until it hardens.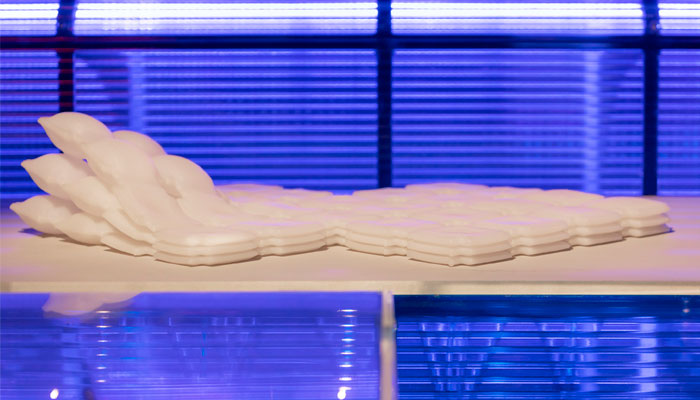 In order to create these inflatable structures, the researchers used a silicone rubber to 3D print their inflatable designs that include air chambers. These air chambers allow the structure to inflate, taking on different forms and levels of firmness. Skylar Tibbits, the co-director, and founder of Self-Assembly Lab explains: "It's programming it with air. Instead of zeros and ones, you're sending different pulses of air."  This latest development shows both MIT and BMW's commitment to pushing the limits of additive manufacturing. We're excited to see what the future holds for this material!
You can find more information on the MIT Self-Assembly Lab's official website.
What do you think of this 3D printed inflatable structure? Let us know in a comment below or on our Facebook and Twitter pages! Don't forget to sign up for our free weekly Newsletter, with all the latest news in 3D printing delivered straight to your inbox!