INDUSTRY From Needs to Solutions, the evolution of industry 4.0
Posted On October 17, 2019
---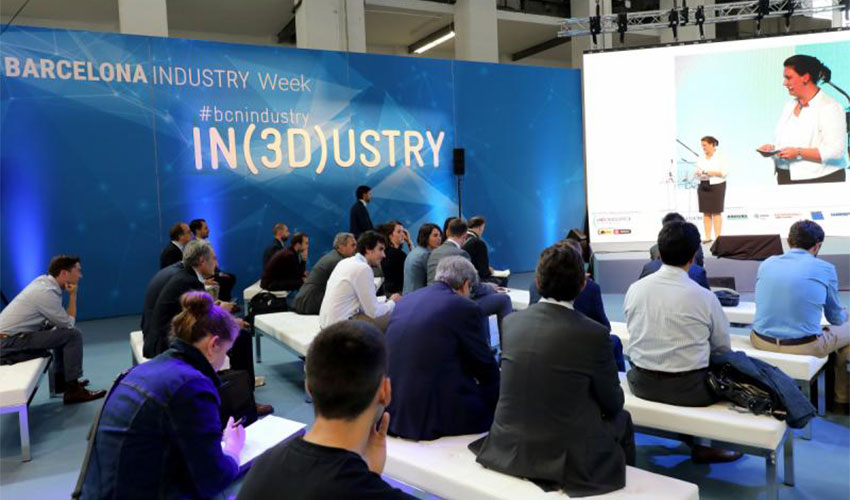 In the next few days, the 4th edition of INDUSTRY From Needs To Solutions will be held in Barcelona, since its inception the fair has collaborated in the growth of the so-called Industry 4.0. Between the 29th and 31st of October, major players in additive manufacturing and advanced manufacturing will come together in an event that will feature conferences, training, networking, and its well-known Industry Arena, where we can see and experience closely the achievements of new technologies in the industry.
In order to learn more about the novelties at the fair this year, we spoke to Miquel Serrano again, Director of INDUSTRY From Needs To Solutions, and one of the main promoters of the adoption of new technologies in Spain.
3DN: This year marks the 4th edition of INDUSTRY From Needs to Solutions, how would you describe the last 4 years of the show?
IN(3D)USTRY was born in 2016 as a show focused on additive manufacturing at a time when this technology was emerging strongly, bringing together manufacturers and users from different vertical sectors. In 2017, we wanted to reinforce the industrial positioning by co-celebrating it with EXPOQUIMIA – EQUIPLAST – EUROSURFAS and IOT to form the BARCELONA INDUSTRY WEEK and show its industrial positioning. In last year's edition we started an evolution incorporating new sectors, such as automation and robotics, cybersecurity, moulds and dies, plastic transformation and new materials. This evolution continues in 2019 in order to cover the entire value chain and the technologies of industry 4.0. In this edition we incorporated a large area dedicated to machine tools, with manufacturers of machines, parts, components and accessories, as well as automation services for production systems, metrology, and quality control, among other sectors to be promoted, at a time where digital transformation is taking place.
3DN: What does the addition of the MAX – Advanced Manufacturing Congress bring to visitors?
The Max Congress, is an event in which we want to continue helping companies adopting the technologies typical of the industry 4.0. We will have representatives of reference companies that will expose their experience in the application of digital solutions in their industries, always following our objective of being a meeting point to share experiences and challenges in this technological transition. The congress focuses on advanced manufacturing with special attention to four main challenges such as improving efficiency, manufacturing products, new business models and changes suffered by existing ones and attracting, managing and retaining talent.
3DN: In addition to this congress, what other novelties can we expect from INDUSTRY this year?
First of all, space, since we are moving from Monjuïc to Gran Via. The main objective of the change is to favour the growth of the show by improving both the exhibitor's and the visitor's experience. Gran Via is a more modern space capable of taking on the growth of the show and, at the same time, facilitating the exhibition of larger industrial machinery.
On the other hand, we continue to strengthen our commitment to knowledge, congresses such as IN(3D)TALKS will continue to host the best cases and, adoption strategies in 3D printing. Barcelona Cybersecurity Congress will hold its second edition addressing the challenges of security in the industry, while Ayri11 will bring together students and companies in the sector of automation and robotics.
3DN: What will be the most surprising things at the INDUSTRY Arena this year?
It is a great innovation space where applications and solutions in Advanced Manufacturing will be presented. In addition, they will share an exclusive space with the pioneering companies that use advanced technology, who will expose what are their challenges and needs when implementing these technologies in their production process. Among the novelties that the arena will host, one of the highlights will be an experiential space of Augmented Reality and Virtual Reality, where you can try the latest advanced systems applied to Industry 4.0.
3DN: What B2B and networking opportunities can we expect in this edition?
Putting companies in contact and creating value is our main reason for being a fair operator. For this reason, we try to dynamize this relationship in most of the shows we organize. In INDUSTRY From Needs to Solutions, together with the Barcelona Chamber of Commerce, we will carry out the B2B European Technology Buyers Programme, business meetings between exhibiting companies in the sector and European buyers of additive printing and advanced manufacturing, from countries such as Germany, Belgium, France, Italy, Portugal, the Czech Republic or the United Kingdom, with specific demands from the sector.
3DN: Having become one of the capitals of industry 4.0, what do you think the future holds for Barcelona?
Many indicators position Barcelona as one of the main technological hubs in Europe, competing with cities such as London, Paris, Berlin or Amsterdam. Barcelona has great potential to be a leader but it needs to improve in some aspects such as having more acceleration programmes, more and better spaces for startups and digital centres, greater and better technological capacities, new training programmes, new innovation labs and hubs. Barcelona also has an asset that other cities do not have, such as the capacity to organise major international events that help attract talent and capital that generate new ecosystems by connecting talent with investment, creativity and innovation, bringing together companies and professionals from all over the world.
What do you think of INDUSTRY From Needs to Solutions's evolution? Let us know in a comment below or on our Facebook and Twitter pages! Sign up for our free weekly Newsletter, all the latest news in 3D printing straight to your inbox!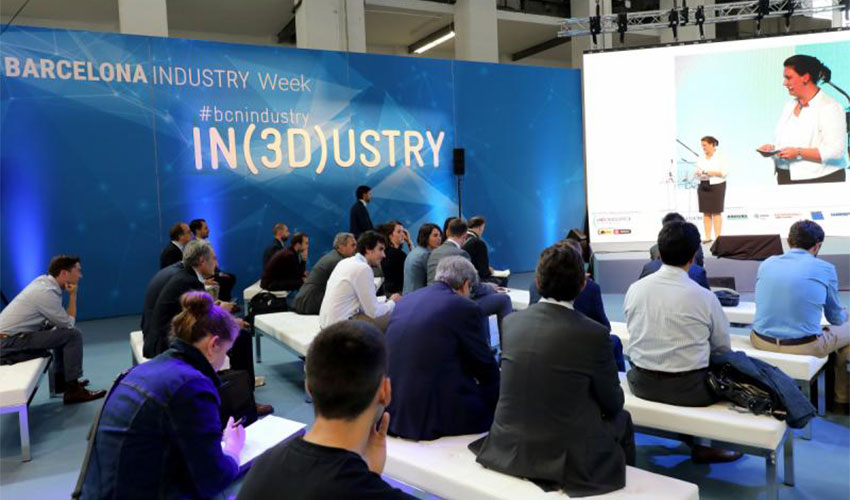 ---
You may also like