How are different industries adopting additive manufacturing?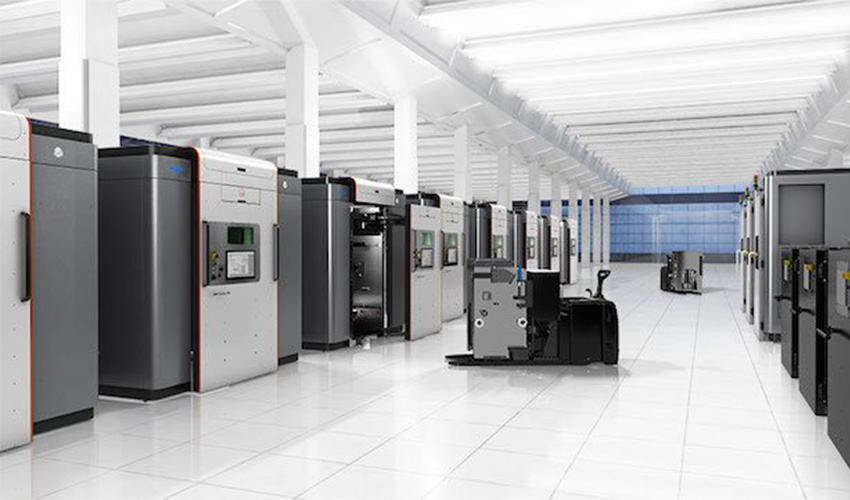 Recently AMFG, company based in London and provider of workflow automation software for businesses seeking to integrate 3D printing into their wider manufacturing operations, put out a small report on the state of adoption of additive manufacturing in different industries. It is true that the benefits of additive manufacturing have become well-known among most, however many companies are still unsure if it is the right time to invest in this technology for their sector and how they will benefit if they do. 
We have some idea of the industries that have embraced and adopted 3D printing and those which are still in the early stages of adoption. As a matter of fact, according to AMFG, the two sectors that are most mature in their adoption of additive manufacturing technologies are aerospace and medical. By mature, AMFG means "The technology is proven, well-understood and established as a manufacturing method across many industry sectors. The key standards have been developed, enabling repeatable quality at scale." Neither the aerospace nor the medical sector has reached this stage of maturity, but they are closest to it. 
For the aerospace industry, it makes sense as it was one of the earliest adopters of the technology. Aerospace companies see an undeniable advantage in investing in 3D printing as it is extremely important for prototyping and tooling applications as well as end-part production. The Gartner Hype Cycle, published at the beginning of this year also predicted that the aerospace and defence would reach its plateau of productivity in 5 to 10 years. Moreover, AMFG reports "When looking at the projected growth of 3D printing in aerospace, market reports predict a CAGR between 17.5% and 20.24% over the next five years. These figures suggest that the use of the technology will continue to proliferate, as aerospace companies are finding new use cases and deepening their expertise in 3D printing." 
AM applications in the medical sector are also booming. One of the most important breakthroughs this year has been the small bioprinted human heart using a patient's own cells, achieved by a team of researchers from Tel Aviv University. Of course, bioprinting is not the only application for the medical sector, there is also a huge market for custom medical devices, whether implants, orthoses, or prostheses and presurgical models. Moreover, SmarTech also reports that the market for medical devices, currently estimated at $1.25 billion will grow to $6.08 billion by 2027. Personalisation is key for this segment of AM and applications that benefit from this feature will boom. 
Two other sectors considered to have just entered the early mainstream stage according to AMFG are Industrial Goods and Automotive. Many trends have shown that the automotive industry is working towards the industrialisation of 3D printing within its production workflow – as of now we had mostly noticed an adoption of the technology for luxury and racing cars. 
The youngest sectors are Electronics, Construction and Oil & Gas. All are very interesting, but still only seeking the technology for prototyping purposes. For example, though we have covered many stories on 3Dnatives about 3D printing in the construction sector, it is still a very early stage adopter of AM. AMFG writes in its report, "The vast majority of the construction projects realised in the last few years has been for demonstration purposes only. The value of these projects comprises a few hundred million dollars, a drop in the ocean when compared to the construction industry's annual revenue of $10 trillion globally." Undeniably, there is a future for the technology in this industry, but research and development are still needed to get there.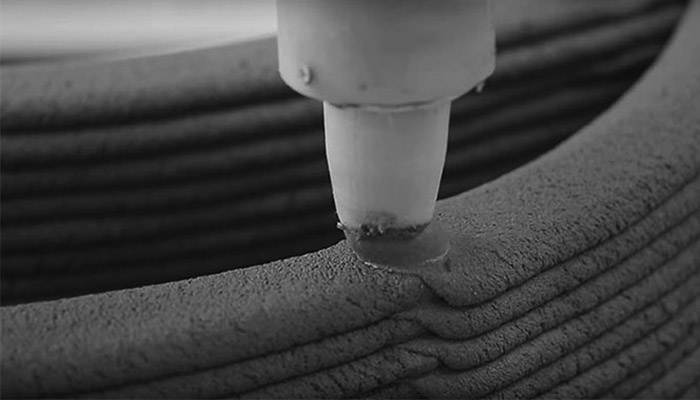 Last but not least, the oil & gas sector will also be shaped by the emergence of 3D printing. For example, BP has listed AM as one of the six technologies that will impact the energy sector within the next few years. The key benefits for this sector are improved product performance, reduced costs and lead times, and a more flexible and distributed supply chain. The challenges mostly concern lack of research and experience. 
You can find the full report on AMFG's website HERE. 
*Cover Image Credits: 3D Systems 
What do you think of the adoption of 3D printing across sectors? Let us know what you think in a comment below or on our Facebook and Twitter pages! Don't forget to sign up for our free weekly Newsletter, with all the latest news in 3D printing delivered straight to your inbox!