Is industrial scale AM production limited by vendor lock-in?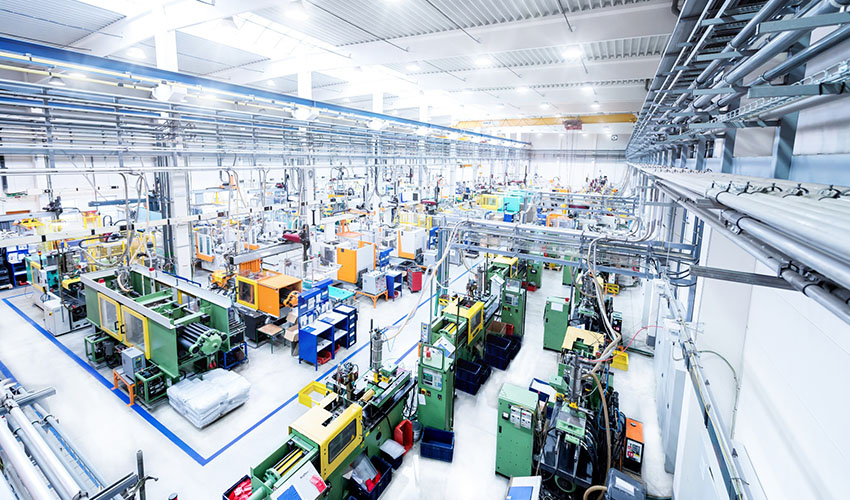 At the end of last year, we told you about Essentium's study on the state of industrial scale 3D printing. According to findings, between 2018 and 2019, the number of manufacturers that were using 3D printing for full-scale production doubled – 40% in 2019 compared to 21% in 2018. Today, the company based in Texas has released some new findings that detail manufacturers' take on the industrialization of 3D printing. More precisely, the company surveyed 162 managers and executives from large manufacturing companies across the world about their current experiences with 3D printing for production manufacturing in order to draw a clearer picture of their expectations.
The study reveals that virtually all manufacturing executives surveyed (99%) believe an open ecosystem is important to advance 3D printing at scale. Additionally, there were two other trends expressed by manufacturers, the first being that they believe industrial scale AM has the potential to increase revenue for their business (85%), however that their flexibility has been limited by vendor lock-in (22%).
It's true that the industrial AM market has been dominated by closed systems where customers are locked into manufacturers' hardware, processes and materials. As the technology obstacles around economics, scale, strength and speed of production have started to fall away, the number of manufacturers using 3D printing for full-scale production has grown, nevertheless many systems have remained closed. In terms of technologies, there are quite a few open FDM systems on the market, the same cannot be said for SLS and SLA solutions. Manufacturers are demanding open ecosystems to overcome system inflexibility and lack of material choice. According to the study, 50% of companies said they needed high quality and affordable materials to meet the growing demand for industrial 3D printed parts.
Blake Teipel, CEO of Essentium explains: "At Essentium, we strongly believe that an open ecosystem will be key to the evolution of additive manufacturing. Being locked into proprietary solutions that limit flexibility and choice is no longer an option if 3D printing is to become a serious contender as an industrial process for end-use products. An open market focused on developing new materials and better and faster machines is the only way for manufacturers to unlock new applications and new business opportunities. With this approach, the future belongs to the customer, not to the OEM."
Accordingly, more initiatives that move in this direction should surface. For Essentium, demand for its open ecosystem has been growing. The system has been developed in collaboration with multinational chemical company BASF and 3D software developer Materialise NV – a clear indication that an open ecosystem approach is addressing unmet needs in the industrial additive market. As 3D printing for full-scale production spreads, we can't wait to see how the industry adapts! You can find more information HERE.
What do you think of these findings? Do you agree that customers have been locked into manufacturers' solutions? Let us know in a comment below or on our Facebook and Twitter pages! Don't forget to sign up for our free weekly Newsletter, with all the latest news in 3D printing delivered straight to your inbox!