IN(3D)USTRY From Needs to Solutions 2017: Our interview before Industry Week
Posted On September 19, 2017
---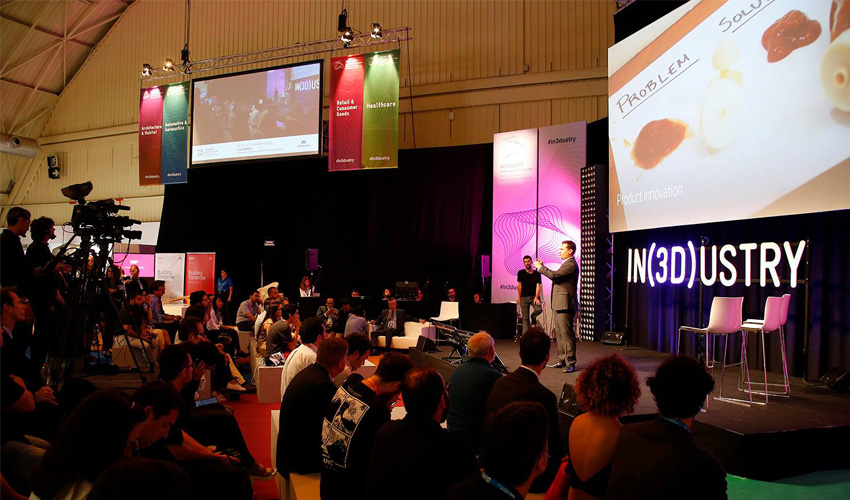 Ahead of the impending second IN(3D)USTRY From Needs to Solutions Industry Week in Barcelona on October 3-5, we caught up with organizer Miquel Serrano to find out more about this exciting event. IN(3D)USTRY From Needs to Solutions is a week of talks around the concept of taking the industry 'From needs to solutions', explaining the use of a variety of innovative technologies to accelerate the future of advanced manufacturing.
IN(3D)USTRY From Needs to Solutions have been kind enough to offer an exclusive 100% discount to attend. Use our code '0171C0ED' to attend this week and witness groundbreaking new technology.
3D Natives: It's the second edition of IN(3D)USTRY From Needs to Solutions, what new developments are you wanting to showcase this year for the 3D printing industry?
Well, we have a host of new products to show to our visitors. The fact is that this technology is innovating at a dizzying speed. At IN(3D)USTRY From Needs to Solutions, we'll be presenting Olli, by Local Motors, the first autonomous electric minibus manufactured entirely by 3D printing. In addition, the big automotive firms such as Renault, Seat and FCA (Fiat Chrysler Automobiles) will be showing us how this technology is gradually making itself felt in their production processes. We'll also be seeing the advances that the aeronautical sector is making with the presence of global sector leaders such as Airbus, Thales Alenia and the ESA (European Space Agency) who will be showcasing some of the parts generated by additive manufacturing for use in the satellites orbiting the Earth. Plus many other international brands such as Adidas, Sony, Siemens, Procter & Gamble, Acciona and Alstom, to name but a few.
3D Natives: What is the main target audience of the Barcelona Industry Week?  More specifically for IN(3D)USTRY From Needs to Solutions?
As the name of the event indicates, our main audience is industry in every sense of the word. Companies with industrial backgrounds that are already using additive manufacturing in their production processes and want to know more about the latest new products and innovations. But also companies that are not yet using this process but are interested in learning about its advantages compared to conventional manufacturing methods. It is worth remembering that additive manufacturing combines the advantages of mass production with those of customized creation. Furthermore, it minimises wastage of raw materials and significantly reduces production costs, which means that the huge factories that have been set up in emerging countries can be brought back to operate in developed countries.

3D Natives: How has Spain benefited from hosting an event like IN(3D)USTRY From Needs to Solutions?
Barcelona has the potential to become a hub for digital transformation and Industry 4.0 in southern Europe, with a particular emphasis on additive manufacturing, and IN(3D)USTRY From Needs to Solutions aims to do everything it can to make this possible. Furthermore, Barcelona is a city with a highly innovative spirit that is open to the world. It is a nerve centre for transfers between science and technology, an international connection point between the leading economies and emerging countries, a hub of global competitiveness and a platform of real market opportunities. Thanks to its strategic situation, it is a magnet for attracting knowledge with top-level universities, internationally-renowned scientific infrastructures, international companies and organisational know-how… For all these reasons and many more, I cannot think of anywhere else in the world that offers so many advantages.
3D Natives: What are your future plans for this additive manufacturing fair?
We prefer to use the word 'event' rather than trade fair. IN(3D)USTRY From Needs to Solutions is a combination of an arena for the transfer of knowledge and innovation, with real-life cases presented by renowned speakers, examples of products from the point of view of the user companies that are implementing this technology, and an exhibition area. We want to be the meeting point between the challenges posed by user companies and the solutions offered by sector players, from printer manufacturers through to software developers and the creators of robots, for example. Consequently, our future plan is to continue growing and become a benchmark for the sector, thus demonstrating our usefulness as a driving force for the industry.
3D Natives: Do you have any last words for our readers?
IN(3D)USTRY From Needs to Solutions is the event were CEO's, R&D, and production shall visit together to learn from real how to implement these new technologies from real examples. To give solutions and answers to the decision makers how there productions should evolve to.
Are you excited for IN(3D)USTRY From Needs to Solutions next month? Let us know what you think in a comment below or on our Facebook and Twitter pages! Don't forget to sign up for our free weekly Newsletter, with all the latest news in 3D printing delivered straight to your inbox!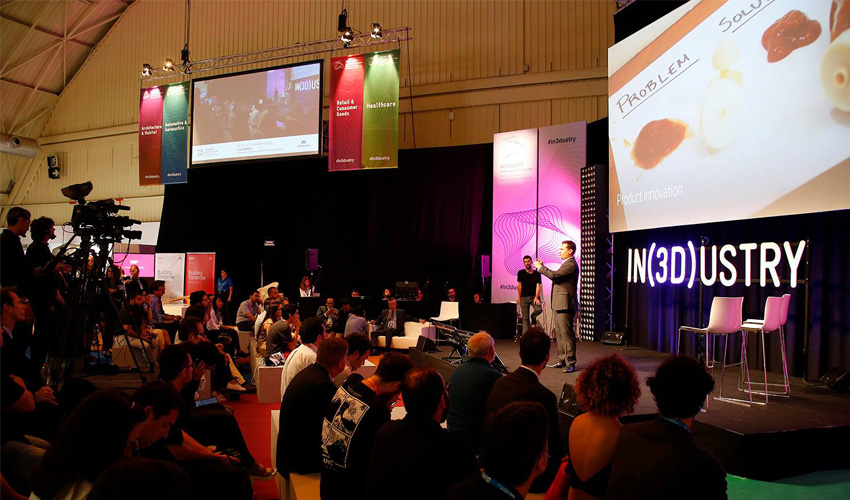 ---
You may also like