Impossible Objects and Owens Corning Join Forces to Develop Stronger, Cheaper 3D Printing Materials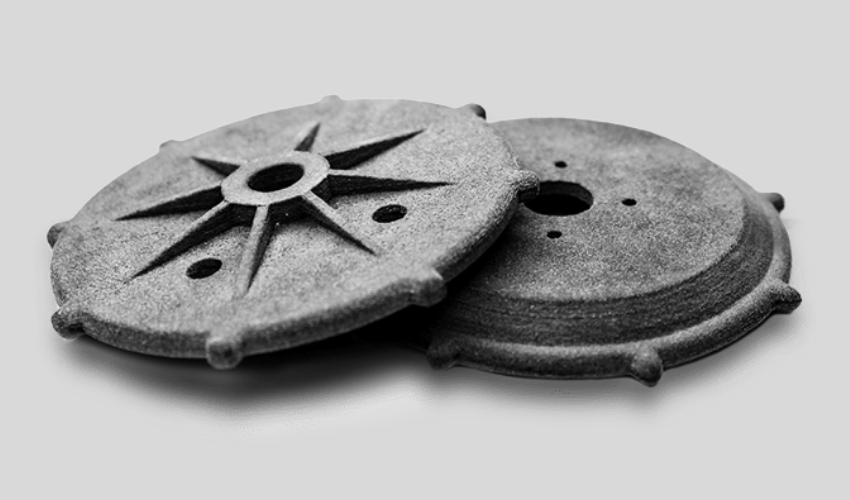 Earlier this week, Impossible Objects announced that it would be joining a development agreement with Owens Corning targeted at developing new materials for Impossible Objects' revolutionary composite-based additive manufacturing (CBAM) process. While Impossible Objects is both a 3D printers and materials company, though a global leader, Owens Corning focuses on the manufacture of  building and industrial materials alone. Together the companies will create specialized materials tailor-made for composite-based additive manufacturing. They also hope to be able to achieve the production of stronger parts at costs lower than other 3D printing processes. 
These new materials will include fiberglass composites. Fiberglass composite materials demonstrate impressive advantages for 3D printed parts, such as considerably greater strength-to-weight ratios compared to aluminum, lower costs, superior high-temperature performance and greater chemical resistance. Of these advantages low material cost is particularly important, especially in the context of broadening the adoption of additive manufacturing technologies. This is because materials used in 3D printing can often be more expensive than those used by traditional manufacturing methods by a factor of eight on a per-weight basis. It is also of note that the CBAM also allows for the combination of parts, and thus results in lower assembly costs.
Speed is also an important factor when it comes to the benefits offered by 3D printing technology and is one of the main advantages offered by Impossible Objects' proprietary CBAM technology. Impossible Objects' proprietary CBAM technology is capable of producing parts up to ten times faster than conventional fused deposition modeling (FDM) 3D printing. "Our CBAM process is a revolution in 3D printing, with faster speeds, better material properties and wider material selection," Robert Swartz, chairman and founder of Impossible Objects explains. "This collaboration with Owens Corning will allow us to quickly experiment with and refine new materials to significantly lower cost and bring unprecedented options for additive manufacturing." The CBAM process is compatible with a wide variety of materials including carbon fiber and fiberglass paired with PEEK, PA 6, PA 12, elastomerics and most other thermoplastics. Moreover, Impossible Objects machines are able to combine high-performance polymers like Nylon and PEEK with carbon fiber and fiberglass nonwoven materials. This means that they are able to print parts which are stronger, lighter, and have better dimensional accuracy as well as better temperature performance than what's possible with conventional 3D printing methods.
By combining Impossible Objects' CBAM process and Owens Corning's fully integrated glass nonwoven manufacturing capabilities, the pair will be able to amplify the CBAM process to an industrial scale, and thus also allow the process to compete with other high-volume manufacturing methods like injection molding. Also, thanks to the elimination of long lead-times and tooling costs involved in injection molding, the CBAM process can eliminate the while enabling mass customization of parts. According to Dr. Chris Skinner, Vice President of Strategic Marketing, Composites, Owens Corning. "We have found the Impossible Objects technology and know-how potentially transformative for the conversion of some applications to composites. Because we believe it can be successful and deliver value to the market and our customers, we've entered into a joint agreement to support the development further." Together, Owens Corning and Impossible Objects are aiding 3D printing technologies in revolutionizing the world in the same ways that computers and the Internet have revolutionized the way we live.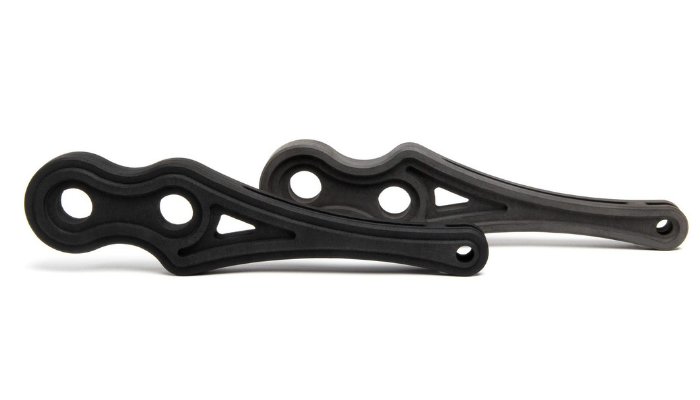 You can find out more on the Impossible Objects website HERE. What do you think about this partnership between Impossible Objects and Owens Corning ? Let us know in a comment below or on our Facebook, Twitter and LinkedIn pages! Sign up for our free weekly Newsletter here, the latest 3D printing news straight to your inbox!