IKEA customizes gaming chairs using 3D printing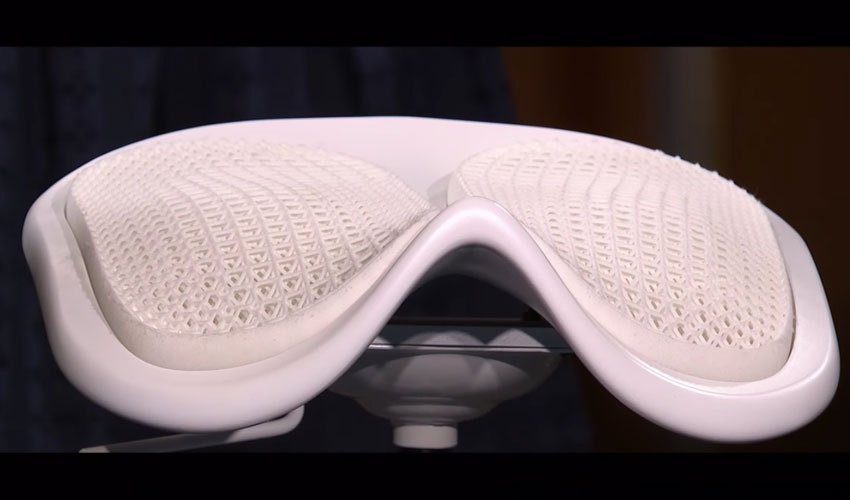 Swedish furniture giant IKEA has announced a partnership with UNYQ, a specialist in 3D printing who manufactures medical prostheses. Together, they want to create more ergonomic, personalized and interactive video game equipment, a goal that could be achieved by using additive manufacturing. The collaboration has already presented us with their first prototype- a 3D printed chair that is more comfortable and suitable for all gamers.
Last year, the Swedish company revealed their first 3D printed collection which mainly included decorative objects including hand-shaped coat racks. IKEA said they wanted to use 3D printing as a means of mass production. This time they are taking on the video game industry by approaching the Area Academy to understand how home furniture can change the game by addressing the appearance, ergonomics, and mobility.
A custom gaming chair
With around two billion players in the world, almost all of them will say that one of the most essential requirements when gaming is a chair that is as comfortable as possible. Although this is an important component when playing, few people are really interested in the customization and ergonomics of these chairs, which is why IKEA has focused their attention on it. The Swedish company called upon UNYQ to create an ergonomic, coherent and highly design prototype – just like their medical prostheses. They named their new chair the Ubik.
The goal is that customers who want to buy Ubik simply scan their body and receive it only two weeks later. The assembly processes even focuses on comfort as the plastic parts slide into the chair. The pieces themselves are a type of plastic mesh that adapts perfectly to the morphology of the user.
Marcus Engman, Director of Design at IKEA Range & Supply explains: "By teaming up with UNYQ, IKEA wishes to learn how you could utilise photometric and 3D-scanning in combination with 3D-printing to make it possible to personalise products for better ergonomics and a more individualised appearance. Area Academy has the expert knowledge in what it takes in terms of equipment to make a truly great gamer, and to have a greater gaming experience,"
For the moment, UNYQ has developed a prototype without a folder, created in 9 weeks according to the startup. The first custom chairs should be marketed in 2020. In the meantime, you can find more information on UNYQ's official website.
Are you ready to order a customizable gaming chair from IKEA? Let us know in a comment below or on our Facebook and Twitter pages! Don't forget to sign up for our free weekly Newsletter, with all the latest news in 3D printing delivered straight to your inbox!