IGO3D Supports Manufacturers Turning to Additive Manufacturing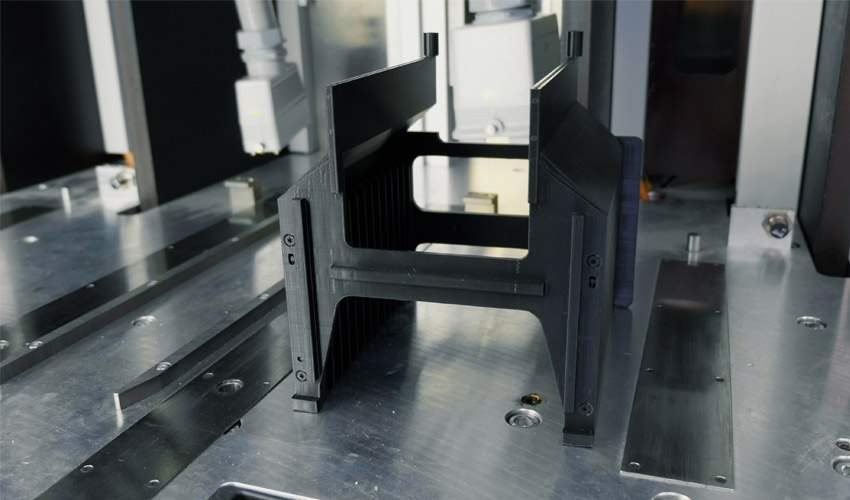 Schammer Maschinenbau GmbH, Germany, has been designing solutions for various industries for the past 50 years, specializing in manufacturing prototypes and finished parts for traditional production machines. Recently, the company has turned to additive manufacturing to accelerate its production processes, including the design of complex parts on demand and in-house tooling. To successfully integrate 3D technologies into its business, Schammer turned to the German distributor IGO3D for help in choosing the right 3D printer, as well as for quality professional support on additive manufacturing and advice tailored to its specific needs.
Additive manufacturing offers greater flexibility in the production processes of industrial companies. Long used to design prototypes more quickly, it is now used more to design complex finished parts and tooling. For example, many assembly lines integrate 3D printed components; this allows them to reduce production times but also to easily multiply the iterations of their tools. If one of them breaks, it can be replaced much more quickly: no need to wait for the supplier to send the part in question, everything can be done in-house. This is what led the Schammer group to invest in 3D printing and more particularly in fused deposition modeling (FDM). Accompanied by IGO3D, the company is now able to produce parts on demand using a variety of materials.
The choice of technology and materials
Tobias Schammer is a mechatronics engineer at Schammer. He explained the reasoning behind the investment project: "I discovered 3D printing during my studies and its benefits in rapid prototyping, especially in terms of cost. After talking to my team, we decided to invest in our own machine. Since Schammer Maschinenbau GmbH places a high value on service and customer consultation, we looked for a company that not only sells 3D printers, but also offers valuable long-term customer service. After researching the market, we discovered IGO3D, which not only offers excellent distribution, but also advice and training on additive manufacturing. Soon, Schammer's needs led the two partners to choose an FDM 3D printer, in this case an Ultimaker S5. According to IGO3D, it offers simplicity of use, great compatibility in terms of materials and above all high reproducibility.
To take advantage of this machine, IGO3D trained all of Schammer's teams, who are now able to use the printer and design their parts. Today, they mainly design prototype parts, functional prototypes and spare parts. The choice of material depends on the final application. For internal projects, the company mainly uses Tough PLA from Ultimaker: it is easy to print, has good mechanical properties and has smooth surfaces. For functional prototyping, they need superior mechanical properties, so the teams chose nylon and a polyamide.
Tobias Schammer adds: "So far, we have only printed plastic parts. As a producer of mainly metal components, we want to test metal 3D printing in the future. So we purchased the new 316L stainless steel filament from BASF, which is compatible with the Ultimaker S5. We see great potential in the combination of FFF and metal printing and look forward to the print results. "
Why invest in additive manufacturing?
For the German company, 3D printing offers three main advantages: ease of use, reduced lead times and finally cost effectiveness. For example, for very complex components, some of which require several weeks of work, the savings from additive manufacturing are more than 30 percent. Tobias Schammer concludes, "As a manufacturing company, it is in the design and development phase of a product that you have the greatest influence on the total cost. 3D printing offers many new possibilities for optimization in these areas. I would also like to point out that it reduces waste to a bare minimum, since the process is generative and not subtractive. This is a big step towards environmentally friendly production, which is very important to us. "
Do you have a 3D printing project? Don't hesitate to visit the IGO3D website! You can also share your project in the comments below or on our Facebook, Twitter and LinkedIn pages! Sign up for our free weekly Newsletter here, the latest 3D printing news straight to your inbox!