iFix, the 3D pen that bio-prints to treat eye injuries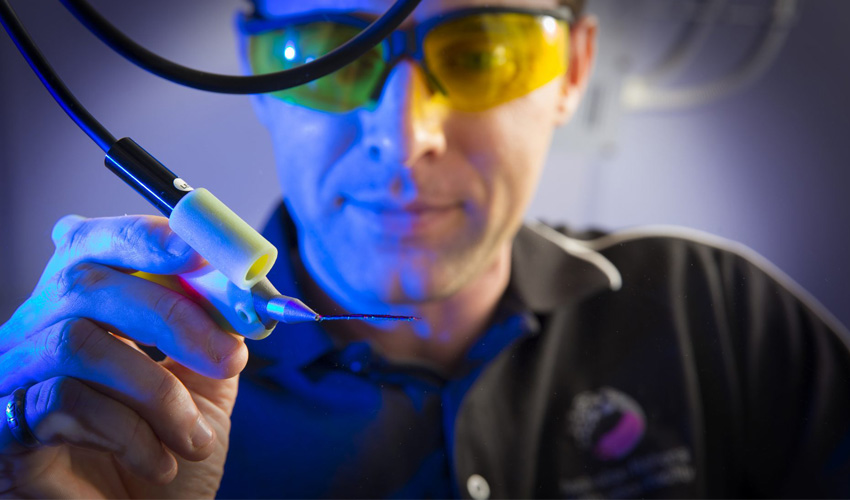 A team of researchers from the University of Sydney and the University of Wollongong have developed iFix. A pen that through special ink can bio-print a cell structure to help treat eye injuries. They received $ 1.1 million in funding from the NSW Medical Devices Fund to begin market this technological breakthrough.
iFix joins the applications of 3D printing in the service of ophthalmology. Whether it is the development of a 3D printed cornea from fish scales or whole 3D printed eyes. Earlier this year we even covered the creation of a prototype of bionic eye designed thanks to 3D technologies. The use of 3D printing in this sector is at the end of the road and promises great medical advances for future solutions.
iFix, the 3D pen that bio-prints cellular structures
Professor Gerard Sutton and his team of scientists are at the origin of iFix. The bio-pen that would cure ocular lesions and thus heal corneal inflammation known as keratitis. It is an important cause behind blindness in a lot of developed countries. In Australia alone, 55.000 people is hospitalised each year because of this disease. The new treatment possibly opens up to benefit thousands of patients yearly.
To treat the eyes of these patients, iFix bio-prints a structure directly into the eye. This allows the cells of the cornea to regenerate and create a biological barrier against damage. The researchers demonstrated that the pen is able to minimise the patient's pain and reduce recovery time.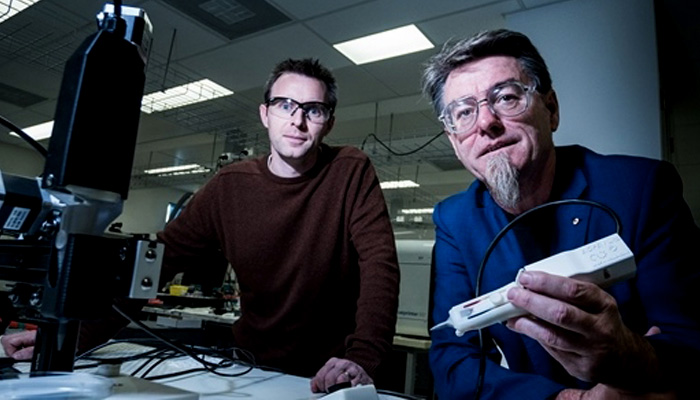 The funding of the grand this year follows the team winning last years Innovation challenge: The Big Idea. That victory earned them $45.000 in research funding to develop their iFix concept. Now thanks to that and the NSW Medical Devices Fund grant, the team hopes to go even further. With plans to start selling the iFix pen in the future. Professor Sutton concludes: "The iFix pen is part of a general bioengineering project for the cornea and, with the financial support received, we hope to be able to develop in the next five to ten years a 3D biological engineering of the cornea."
They began their tests on animals with eye damage. Now waiting to be able to offer their solution to human patients.
What do you think of the iFix pen? Let us know in a comment below or on our Facebook and Twitter pages! And remember to sign up for our free weekly Newsletter, to get all the latest news in 3D printing send straight to your inbox!