iFactory3D Wins Best 3D Startup of 2020!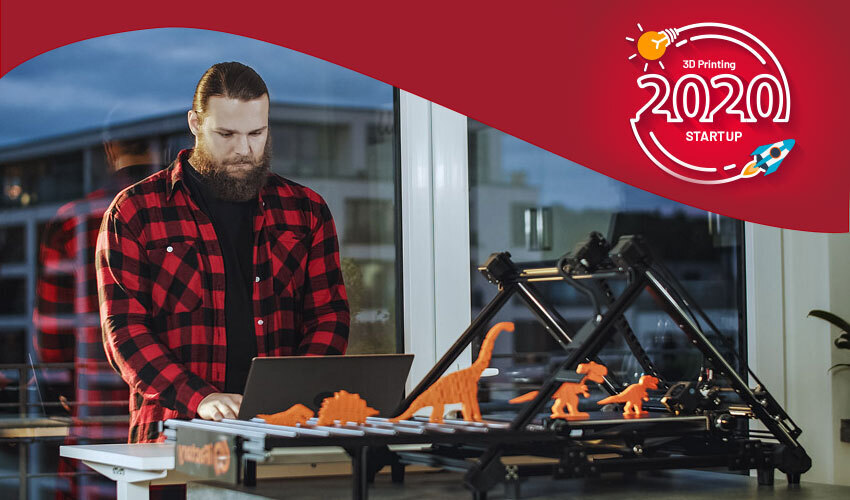 2021 having just begun, it is the perfect time to look back on the most important innovations of the last 12 months. In the manufacturing sector, many companies have chosen to launch their projects in order to bring change or new ideas to the 3D printing industry. A few months ago, we launched a contest to award the most popular startup of the year; it's now time to announce the big winner! Many of you voted for your favourite startup: in fact, we received 6,749 votes. Today, we can announce that iFactory3D received the greatest number of votes, winning the award of best 3D startup of 2020; the company received a total of 2,397 votes! If you missed it, you can read more about the 12 startups nominated to win this award HERE.
We presented iFactory to our readers in December, in our #3Dstartup series. Founded in 2020 by Artur Steffen and his business partner Martin Huber, the German startup developed a solution that enables parts of any length to be 3D printed, as well as mass production without interruption. The founders aim to automate the additive manufacturing process, reducing the need for a 3D printer farm, which naturally requires a lot of time and effort in supervision, as well as expenditure on machine maintenance. With this in mind, the iFactory3D team set out to explore new opportunities and processes.
Therefore, their so-called iFactory One machine is a versatile and flexible 3D printer with a conveyor belt as the manufacturing plate. The integration of the conveyor belt means that the 3D printer has unlimited potential, as users can print parts of any length, and it also allows the mass production of parts similar to industrial parts. The main advantage of the iFactory One is that, unlike industrial solutions, it is fully accessible to anyone, at a price below €1,000. The versatility, ease of use and accessibility of the machine developed by iFactory3D seduced those that voted.
We would also like to congratulate the company Marklix, which came in second place with a total of 1,824 votes. This startup is dedicated to offering production methods based on cost needs, with the aim of encouraging people to repair parts, instead of buying new ones. Finally, the company AdditiveLab and its innovative simulation software for additive manufacturing was awarded the third place.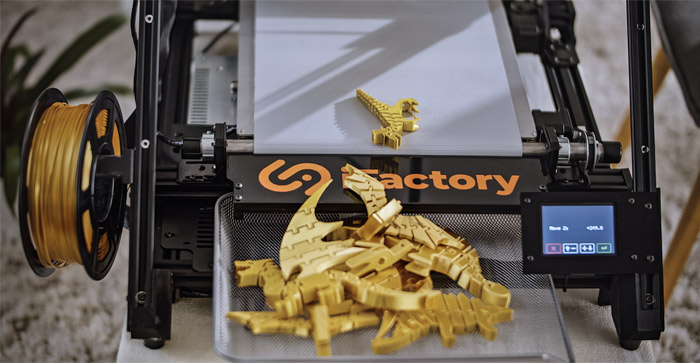 What do you think of this year's nominees and awards? Which startup impressed you the most? Let us know in a comment below or on our Facebook and Twitter pages! Sign up for our free weekly Newsletter here, the latest 3D printing news straight to your inbox!