IEMAI Makes a Name for Itself in Large Scale and High-Performance Polymer Printing Fields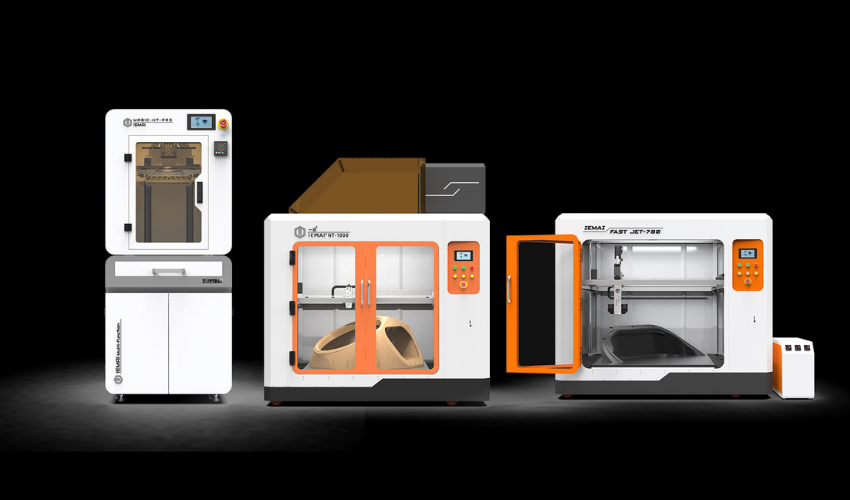 In the Additive Manufacturing field, one of the regions where we have seen the most growth has been in China. Ranking fifth on the recent 3D printing sentiment index, the country has one of the largest installed base of printers, with substantial potential for even more future growth. 3D printing has also become more widely adopted in the country, with many positive about the application of the technology in the future compared to some of the other nations ranking in the top 10. As you can expect, in this market there are many manufacturers producing different types of printers, with FDM being one of the most popular. However, one Chinese manufacturer has stood out to us for its advancements in not just large-scale 3D printing but also in the use of high-performance materials such as PEEK and PEKK, used mostly for industrial applications. We are talking of course about IEMAI.
As both large-scale printing and the use of high performance polymers have become more important, especially in industrial additive manufacturing, IEMAI has managed to carve a place for itself with its innovative machines. Though we have previously covered their MAGIC-HT-MAX, a printer that combines large-scale printing with high performance materials, they have many other offerings especially in the fields of high-temperature, high-performance functional materials and large-scale 3D printers. We decided to take a look at two of those, one from each field, to give you a better understanding of what is available from this fast-growing company.
MAGIC-HT-PRO
Coming from IEMAI's 3D MAGIC-HT Series, designed specifically for PEEK, PEKK, PEI, PPSU and other High-Performance Polymers, the MAGIC-HT-PRO is one of IEMAI's machines that uses FFF technology. Though not the largest in the MAGIC-HT Series, with a build volume of 310×310×410mm, it is a decent size especially for printers that are compatible with these types of materials (usually smaller due to the needs of the material). However, what is especially noteworthy with this machine is its high printing and chamber temperature, 932°F (500°C) and 248°F (120°C) respectively. Thanks to the high-temperature capability of the machine as well as its liquid cooling, it can create detailed heat resistant parts. Additionally, the machine boasts an Individual Lifting Liquid Cooling Dual Extruder. As can be expected with a printer using high-performance polymers, it is ideal for a number of markets, including engineering.
FAST JET 780
Though not able to be used with High-Performance Polymers like the MAGIC-HT Series, IEMAI's FAST JET 780 is noteworthy for its large size and printing speed, among other features. With a build volume 1000×920×780 mm, the printer is clearly adapted to large-format industrial 3D printing. Large-scale printing can serve a variety of purposes in AM, including allowing manufacturers to print larger objects in a single piece (saving time that might be used in assembling materials, or creating materials that might otherwise be impossible to build). Using Fused Granular Fabrication (FGF), IEMAI mentions on their website that it is compatible with most of the granular materials available on the market, including PLA, PETG, CF-PLA, TPU, PA and more. Additionally, what really sets the machine apart is its speed. With a maximum extrusion rate of 6kg per hour, users can print large objects faster than might be expected. You can find out more about IEMAI at their website HERE.
What do you think of these two printers from IEMAI? Let us know in a comment below or on our Facebook, Twitter and LinkedIn pages! Sign up for our free weekly Newsletter here, the latest 3D printing news straight to your inbox!