ICON Raised $207 million in Series B Round Led by Norwest Venture Partners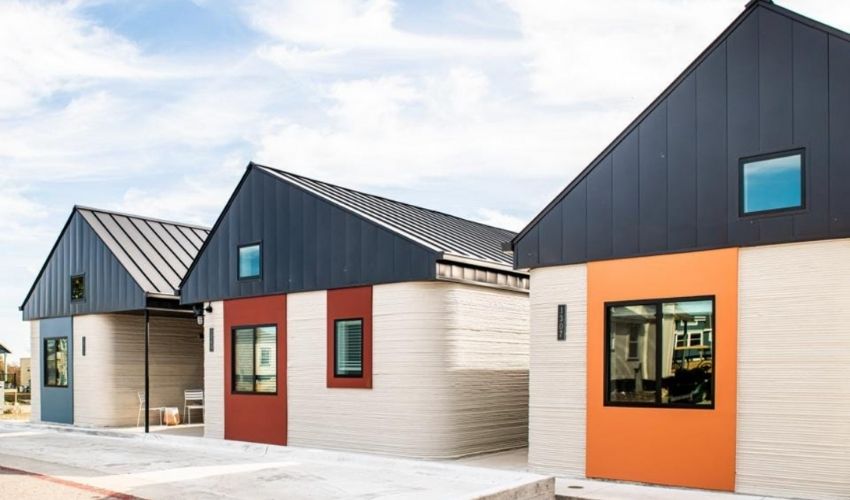 Texas-based startup ICON took the 3D printing industry by storm in March 2018 at SXSW in Austin, presenting the first permitted 3D-printed home in the United States, which took about 48 hours to print—a fraction of the traditional construction time. Now ICON has secured $207 million in a Series B round of funding, for a total raise of $266 million. The Series B was led by Norwest Venture Partners and also included financing from 8VC, Bjarke Ingels Group (BIG), BOND, Citi Crosstimbers, Ensemble, Fifth Wall, LENx, Moderne Ventures, and Oakhouse Partners with an undisclosed valuation.
Recently, ICON debuted its next-generation Vulcan construction system and its new 'Exploration Series' of homes which is a project aimed at cooperatively developing new design languages and architectural vernaculars in partnership with renowned architects. "House Zero" is the first home from the project and features elevated architectural design as well as energy-efficient elements that underscore achieving sustainable development through additive manufacturing. "ICON's groundbreaking technology has created a new paradigm for homebuilding that fundamentally changes how housing is constructed," said Jeff Crowe, managing partner, Norwest Venture Partners, who was added to ICON's board of directors. "The company is already building everything from single-family homes for the homeless all the way to structures for habitation on the moon and Mars", Crowe continued.
ICON Tackles Affordable Housing & Outerspace
Since its inception, ICON's main talking points have revolved around constructing affordable options to address the global housing crisis. According to the World Resource Institute, 1.2 Billion people living in cities do not have access to affordable and secure housing. ICON's CEO explained that each printer can produce roughly 12 to 25 houses per year, and at that rate, it would take the company nearly 1,000 years to meet the housing demand. With this new cash infusion, the startup plans to increase the size of its fleet of house-printing robots four-fold and make the next-generation autonomous and less expensive.
As of the announcement, the company has constructed about 24 homes, with more than half of those homes having been for the homeless or those in chronic poverty. As of late, the company has set its efforts on building infrastructure and habitats on the moon, and eventually Mars, with NASA.
What do you think of ICON's Series B round? Let us know in a comment below or on our Facebook and Twitter pages. Don't forget to sign up for our free weekly newsletter, with all the latest news in 3D printing delivered straight to your inbox!