ICON will 3D print infrastructure on the Moon
Published on October 1, 2020 by
Aysha M.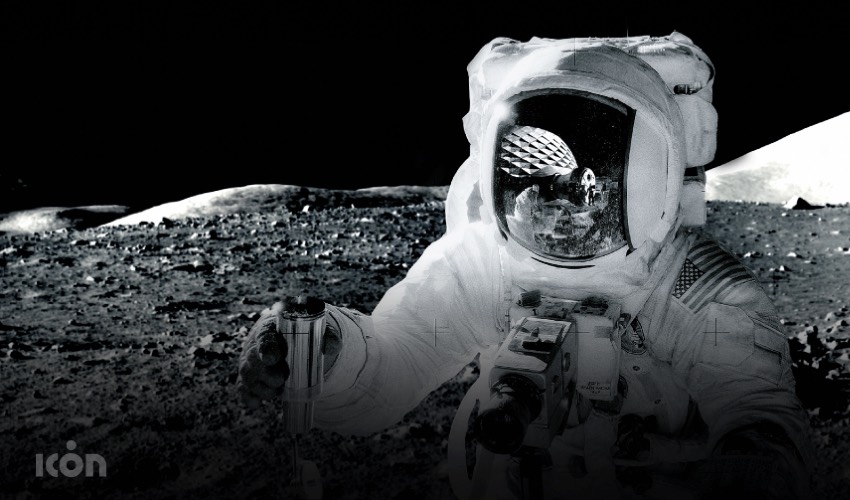 Space exploration has long been an unreachable dream for humankind. However, with technologies constantly advancing, science fiction is closer to becoming our new reality than ever. Today, ICON, an American startup specializing in advanced construction technologies, has announced that it was awarded a government contract – including funding from NASA – to begin research and development of a system that would enable additive construction in space, more precisely, on the Moon.
For ICON, the journey to transform the construction sector began with the delivery of the first permitted 3D printed house in the US, back in 2018. Since then, the team has broken ground on the world's first 3D printed community in Mexico, completed a series of homes serving the chronically homeless in Austin, Texas and forged a partnership with the United States Marine Corps and the Defense Innovation Unit. From those initiatives, one might conclude that ICON is rather keen on launching very ambitious projects. Their new mission? To make humanity a spacefaring civilization.
Project Olympus: building a presence on the Moon
NASA has signaled that, through the Artemis program, the Moon will be the first off-Earth site for sustainable surface exploration. Building a presence on the Moon requires more than rockets: for a permanent lunar presence to exist, robust structures will need to be built on the Moon that provide better thermal, radiation, and micrometeorite protection than metal or inflatable habitats can provide. From landing pads to habitats, these collective efforts are driven by the need to make humanity a spacefaring civilization.
"Building humanity's first home on another world will be the most ambitious construction project in human history and will push science, engineering, technology, and architecture to literal new heights," said Jason Ballard, Co-founder and CEO of ICON. "NASA's investment in space-age technologies like this can not only help to advance humanity's future in space, but also to solve very real, vexing problems we face on Earth. We are honored to begin our research and development on ICON's "Project Olympus" and the "Olympus Construction System."
In partnership with NASA's Marshall Space Flight Center in Huntsville, Alabama, ICON will test lunar soil simulant with various processing and printing technologies. The tests will help design, develop, and demonstrate prototype elements for a possible future full-scale additive construction system that could print infrastructure on the Moon. For this project, ICON has engaged two award-winning architecture firms as partners for the audacious project: BIG-Bjarke Ingels Group and SEArch+ (Space Exploration Architecture). SEArch+ has over a decade-long association with NASA and leading aerospace corporations, and BIG has worked on multiple concepts for the Moon and Mars in the past several years.
Ballard, who is completing a masters degree in space resources, comments: "From the very founding of ICON, we've been thinking about off-world construction. It's a surprisingly natural progression if you are asking about the ways additive construction and 3D printing can create a better future for humanity. I am confident that learning to build on other worlds will also provide the necessary breakthroughs to solve housing challenges we face on this world. These are mutually reinforcing endeavors. Sometimes, for the biggest problems, it becomes necessary to look up at the sky and not only down at our feet. It would be hard to overstate how difficult this will be, but the ICON team is up for the journey and delighted to undertake this monumental task with NASA, BIG and SEArch+."
Are you looking forward to ICON's 3D printed infrastructure on the moon? You can find out more about the company and its projects on their official website, HERE. Let us know in a comment down below or on our Facebook and Twitter pages! Don't forget to sign up for our free weekly Newsletter, with all the latest news in 3D printing delivered straight to your inbox!