Hyperflesh: The ultra-realistic, 3D printed masks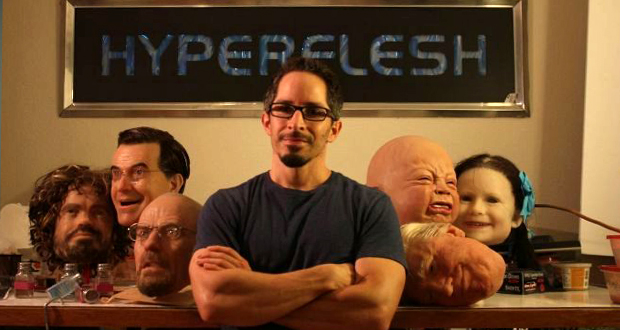 Beginning in 2016, American artist Landon Meiert has been marketing and manufacturing his ultra-realistic masks under his brand 'Hyperflesh'. Over the last couple months, he has been creating quite the buzz all over social media, following a video posted online a few months ago that featured masks such as Putin, Trump and Kim Jong-un; managing to rack up more than 60 million views in only 48 hours!
In addition to these famous political personalities, the sculptor, artist, and founder of Hyperflesh has created other well-known figures in pop-culture, such as Heisenberg from Breaking Bad. Following his artistic evolution, Meiert has taken up 3D modeling software and incorporated 3D printing to add even more attention to his already meticulous work, with his creations reaching to prices of $5,000. After watching his videos and listening to all the buzz surrounding him, we knew we had to meet the man himself to understand how he creates these awesome masks and how he is able to reach such a high-level of lifelikeness. To find out for yourself, keep reading below!
3DN: Coul you tell us a little bit about your professional development and how you came up with the idea for Hyperflesh?
I've been an artist all my life. Coming out of college with my art degree, mask making was a way for me to explore some of my surreal artistic ideas. The bizarre juxtaposition of wrong face and body. The masks ended up really resonating with everyone who saw them. Creating a sort of mid-day nightmare to those who saw someone wearing them. I've been creating them now for the last 16 years more recently under the name Hyperflesh.
3DN: What creative process do you use to create your masks?
Once I have a subject in mind, I collect reference material. Mostly I'll use Internet images, but I'll also use video. I sculpt the subject in zbrush – starting with a virtual ball of clay and pushing and pulling the ball using the Move tool to form the basic shape of the individual — from there I'll use a combination of tools to refine and add details.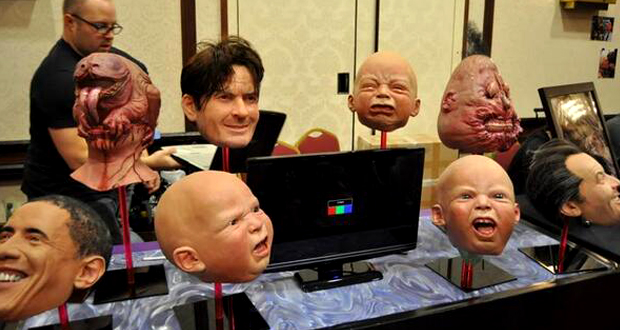 3DN: – What do you think are the benefits of using 3D printing in sectors such as yours?
I would assume it's a benefit in prototyping – model making. For me, it's a benefit to use computer sculpting and 3D printing because it's a much quicker process and less expensive.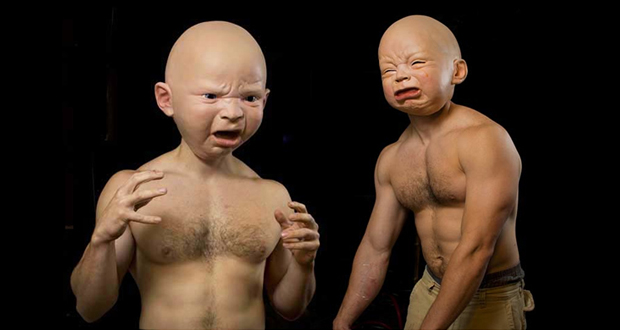 3DN: Does Hyperflesh have any future plans?
I'm currently working on some custom orders. I'm also working on a Tony Stark mask. You can check out my other projects and masks on my website.
3DN: Any last words for our readers?
If you've been waiting to make the leap to 3D printing – do it. It's working splendidly for me.
Check out his masks in action below:
What do you think of the Hyperflesh masks? Let us know in a comment below or on our Facebook and Twitter pages. Don't forget to sign up for our free weekly Newsletter, with all the latest news in 3D printing delivered straight to your inbox!