HyO-Cups; vegetable cups designed with 3D printing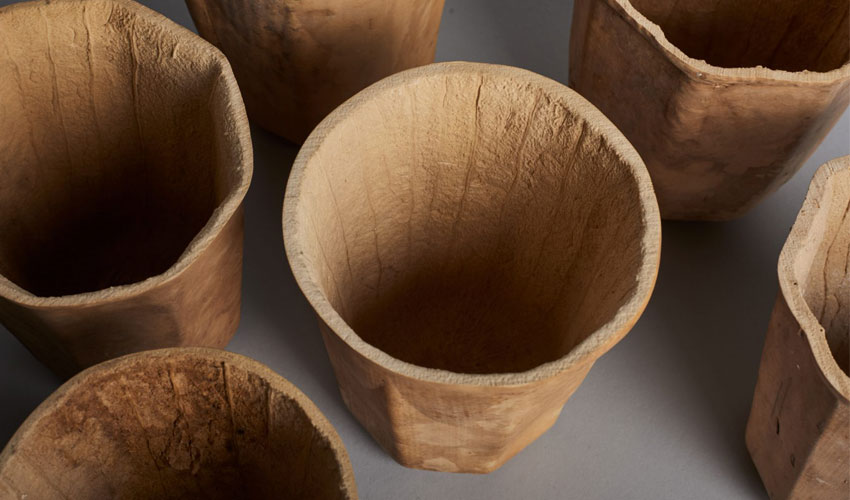 What if you could create coffee cups from vegetables? This is the idea behind this project led by the design studio Crème that grew squash in molds to make biodegradable cups, called HyO-Cups. The reason for us talking about this initiative is because the molds used were printed in 3D. Its designer, Jun Aizaki says that these cups could be produced on a large scale. The vegetable cups could become a more environmentally friendly alternative to traditional plastic cups.
Squash are fast-growing plants that carry sturdy fruits every season. Once dried, the outer skin and inner fibers of the gourds become watertight. Thus, it has been used throughout cultures for centuries as decorative vases or functional containers. Cream has adapted this method to create its own compostable cups, using custom 3D printed molds.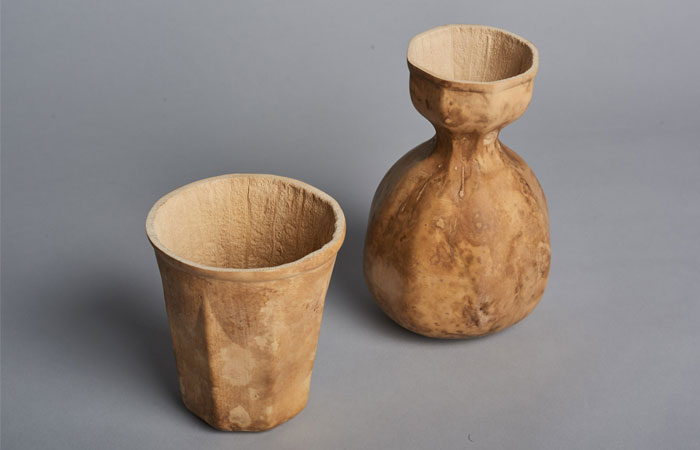 The process of HyO-Cups
Concretely, the studio begins by 3D printing molds according to the desired shape for the final object – this mold fits in two parts. Then, the squash seed is placed in it and grows inside the mold. Once the fruit is ripe, the mold is separated and the squash dries to give the final appearance of the cup. According to Jun, it takes 3 weeks for the squash to grow the fruit, 3 weeks for it to ripen and 4 months for it to dry. A process that they hope to accelerate later.
Jun explains that they were able to make all the molds directly in their studio with their 3D FDM printer. He says he can give the squash the shape he wants and create biodegradable and original cups. The design studio also makes small vegetable carafes. "We can grow squash in customizable shapes, such as cups and carafes that can be composted instead of polluting our earth with plastic, " said the design studio.
The designers point out that the process of making a typical paper-based cup produces more than 100 grams of carbon dioxide. With less than one percent of that being recycled after disposal. HyO-Cups would be a way to significantly reduce this waste. You can find more information on the official website of Crème and in the video below:
What do you think of this plant initiative of HyO-Cups? Let us know what you think in a comment below or on our Facebook and Twitter pages! Don't forget to sign up for our free weekly Newsletter, with all the latest news in 3D printing delivered straight to your inbox!