HRE3D+, the second-generation of the world's first 3D printed titanium wheel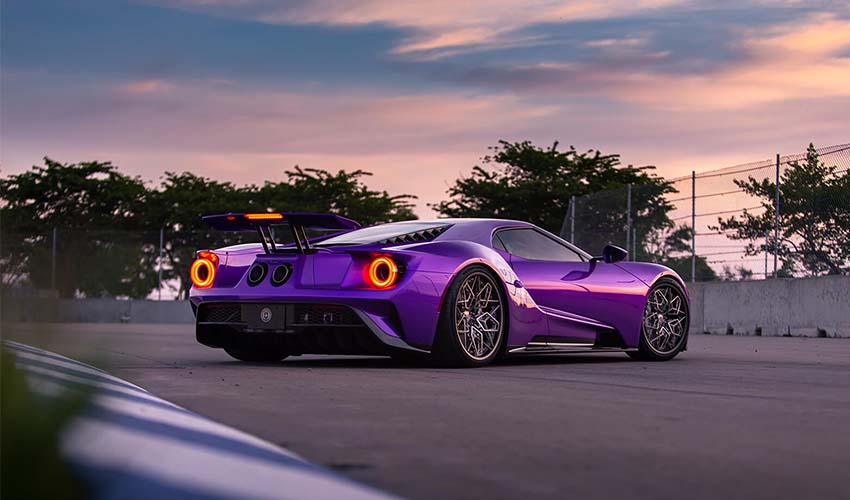 Last week Rapid + TCT 2019, one of the most important events in additive manufacturing, came to an end. The second-generation of the first 3D printed wheel made of titanium – the HRE3D+ on a 2019 Ford GT – was presented at the show. This, like the first generation of the HRE3D+, is the result of a collaboration between wheel manufacturer HRW Wheels and GE Additive. Various manufacturing systems were used, including Direct Metal Laser Melting and Electron Beam Melting. The collaboration between the two companies began last year when they announced the first 3D-printed titanium wheel at Formnext 2018.
The futuristic design of the wheel shows once again the amazing capabilities of additive manufacturing technologies.  The complicated design of the HRE3D could not have been produced using conventional manufacturing methods. In addition, the material waste generated during production was reduced from 80% to only 5% of the weight of the raw titanium material. The weight of the wheel itself has also been drastically reduced, making it lighter than ever before. The last model weighed approximately 9 kg (20lbs) whereas the current 20 inch wheel weighs only approximately 7.25 kg (16lbs). Also the construction was simplified: while the original HRE3D+ model consisted of 6 printed parts, the middle was redesigned so that only 5 printed parts were  needed.
"We are proud to break new ground in wheel manufacturing with the updated HRE3D+ wheels," said HRE President and CEO Alan Peltier. "Working with GE Additive has given us access to some really important information. We're at the forefront of technology, and we're exploring the future of wheel technology along with tools that will help us evolve over the next few years. We can't wait to see what we can achieve next." You can find out more HERE.
What do you think of the latest version of this 3D printed wheel? Let us know in a comment below or on our Facebook and Twitter page! Don't forget to sign up for our free weekly Newsletter, with all the latest news in 3D printing delivered straight to your inbox!