HRE develops the world's first 3D printed titanium rim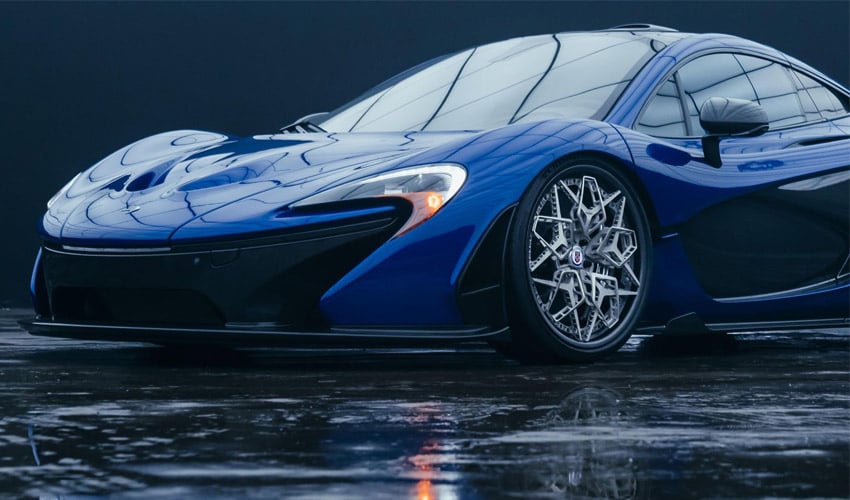 HRE is a US manufacturer of aluminum rims for racing and luxury cars. Since its creation in 1978, the company has been designing customised solutions that emphasise aesthetics and performance. It recently turned to additive manufacturing and more specifically to GE Additive to develop the world's first 3D printed titanium rim. Called HRE3D +, it proves the capabilities of metal additive manufacturing in terms of geometric complexity in the automotive field.
The use of 3D printing in the automotive sector is not new – this is one of the most popular markets for 3D technologies. However, it is used relatively little in the creation of wheels and rims, although some initiatives tend to pop up from time to time. This was the case of the 3D printed wheel rim by BigRep, a prototype created with the 3D Studio printer. This time, HRE are the ones bring the innovation by offering the first 3D printed titanium rim. It was created through Electron Beam Melting (EBM) technology.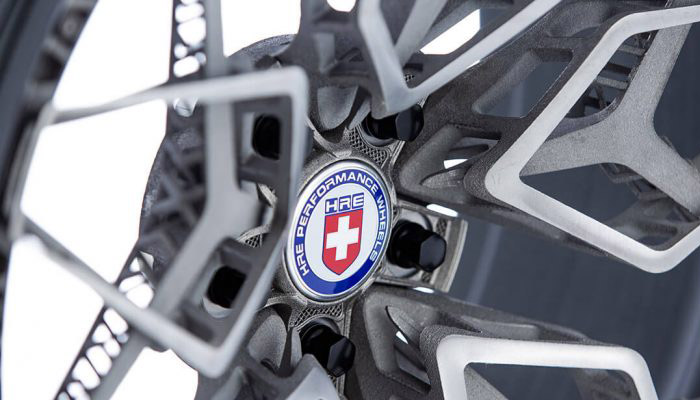 3D printed titanium rim: lighter and less expensive
GE Additive and HRE's primary goal was to reduce the amount of material wasted. The project was a successful bet for both partners. They explain that by resorting to additive manufacturing, they lost only 5% of the original material. In comparison; with traditional production methods, this can go up to 80%. It is important to know that when a wheel is forged, it starts with a big block of 45 kilos metal, usually aluminum. Most of this material is then machined to obtain a light and strong rim. Titanium has more interesting characteristics than aluminum, such as better resistance to corrosion and strength. However, performing the same machining operation from titanium would be extremely expensive. That's why 3D printing can be an interesting alternative.
To make the rim, GE Additive would have used two 3D printers, a Q10 and a Q20. The US manufacturer explains that it was printed in 5 different pieces that were fixed to the carbon fibre hub using titanium fasteners. However, GE says it will soon have printers capable of producing the entire rim in one piece. This could lead to further reducing the time, weight and general use of material.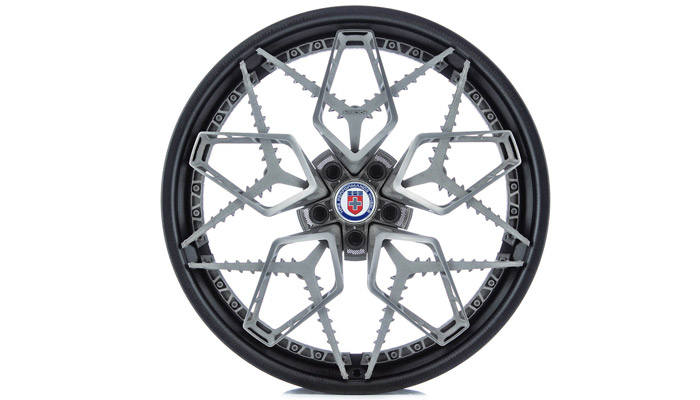 "This is an incredibly exciting and important project for us as we get a glimpse into what the future of wheel design holds," said HRE President Alan Peltier. He continues, "Working with GE Additive's AddWorks team gave us access to the latest additive technology and an amazing team of engineers." One thing that is certain is that HRE caused a sensation by presenting its new concept on a McLaren P1. For now, there is no intention to commercialise the HRE3D+. The initiative is currently more of a first way to show the possibilities of additive metal fabrication. Find all the information related to the HERE project .
What do you think of this titanium rim printed in 3D? Let us know what you think in a comment below or on our Facebook and Twitter pages! Don't forget to sign up for our free weekly Newsletter, with all the latest news in 3D printing delivered straight to your inbox!