HP Announce 4 New 3D Printers Including Full-Color Printers
Published on February 5, 2018 by
Jamie D.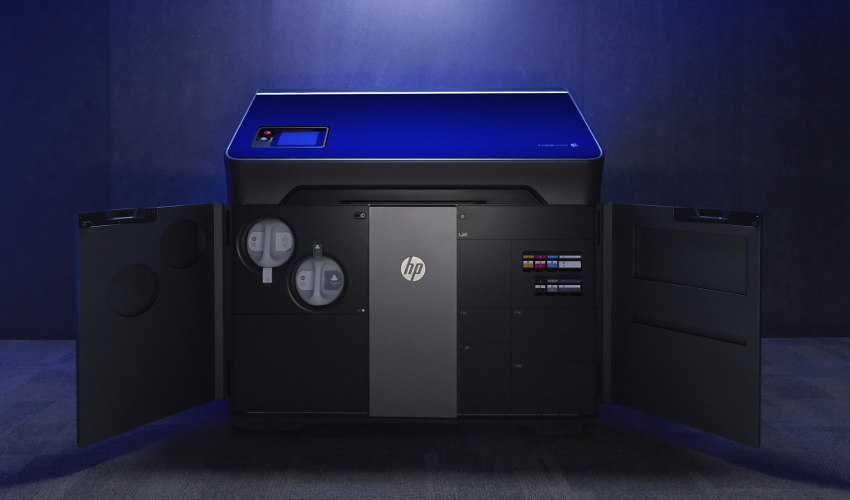 Technology giant HP have continued their 3D printing mission by announcing 4 new 3D printers. These 3D printers still use their Multi Jet Fusion technology but are focused on small to medium-sized product development.
HP have released their Jet Fusion 3200, 4200 and 4210 3D printers since entering the industry. The company has since shown no sign of slowing down, announcing they will release a metal 3D printer. Moreover, today they have announced 4 new 3D printers. These 4 HP 3D printer models will go by the names Jet Fusion 340, 380, 540, and 580.
HP 3D Printer: Full-color & Voxel-level 3D printing
The big announcements don't just stop with these new printers however. Advances in HP's 3D printing technology means that users can now print functional parts in full-color, as well as black or white. HP say that these new 3D printers have 'voxel-level innovation' (a 3D pixel) and print objects quicker than other printers.
"HP is committed to democratizing 3D design and manufacturing, unleashing new possibilities for millions of innovators around the world," said Stephen Nigro, President of 3D printing. "No matter your industry, no matter your design complexity, no matter what colors fit your business needs – black, white, or the full color spectrum – the new HP Jet Fusion 300 / 500 series gives you the freedom to create brilliant new parts liberated from the constraints of traditional production methods."
The Jet Fusion 380 and 580 will be able to print in full-color, whilst the 340 and 540 can print in just black and white. The 340 and 380 have a build volume of 190 x 254 x 248 mm, whilst the 540 and 580 have a 190 x 332 x 248 mm build volume. All the models have a layer thickness of 0.08mm. HP say the printers will retail starting at $50,000 up to the low $100,000 range for these printers.
HP & Dassault Systèmes announce collaboration
HP also announced a collaboration with Dassault Systèmes to expand design applications for HP's Multi Jet Fusion 3D printers. This partnership will see Dassault's SOLIDWORKS 3D software be optimised for HP's printers, and their voxel-level technology. Designers and engineers will be able to 'completely reimagine products, leverage new materials, escape the limitations of traditional manufacturing, and produce new products more quickly and efficiently,' according to HP. SOLIDWORKS will be integrated with the 380 and 580's full-color capabilities, and new materials.
What do you think of these new HP 3D printers? Let us know in a comment below or on our Facebook and Twitter pages! Don't forget to sign up for our free weekly Newsletter, with all the latest news in 3D printing delivered straight to your inbox!
Data/Image credits: Data courtesy of Phoenix Children's Hospital; Heart of Jemma, Invent Medical and NACAR.