HP Will Showcase Real-World Examples of Multi Jet Fusion Technology at Formnext 2021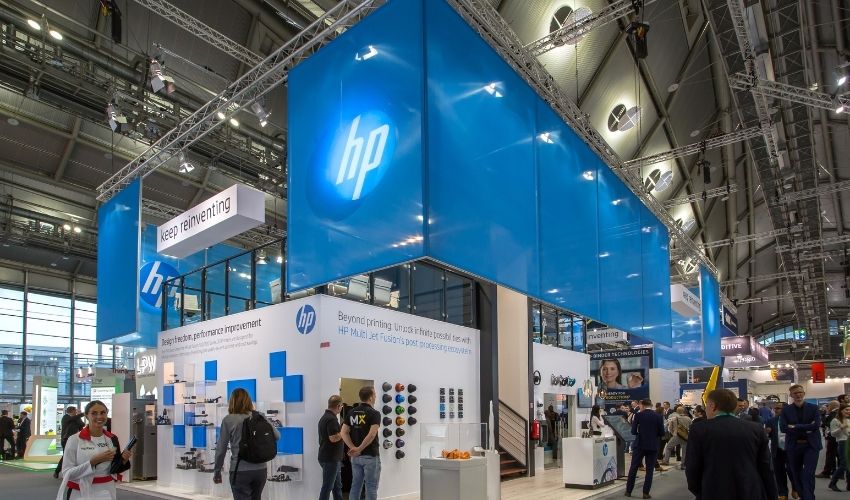 Finally, after almost two years, manufacturers and users from the world of additive manufacturing are happy to be able to participate in events in person again. Being able to hold a 3D-printed part in your own hands is simply something else. This is also the opinion of the experts at HP: because the best way to convince yourself of the lightweight and topology-optimized parts that can be produced with Multi Jet Fusion technology is to see them for yourself.  For example,  HP will be showing the technology at Formnext 2021, probably the most important event of the year for the industry. We wanted to know what awaits visitors at the HP booth!
The period after the last Formnext in Frankfurt in 2019 was characterized by lockdowns and home offices. At HP, they used this time to integrate their MJF technology in numerous companies worldwide. As a result, the company managed to make a whopping 100 million components using additive manufacturing in collaboration with international customers and partners. But 3D printing is about much more than just the 3D-printed part. The entire 3D printing ecosystem has been able to evolve rapidly thanks to new design, software, material and manufacturing solutions. Additive manufacturing is now one of the driving forces within Industry 4.0, helping many customers optimize their production processes.
Experts to support you in getting started with additive manufacturing
If you are considering getting into digital or additive manufacturing, it makes sense to draw on the expertise of experts. Before you make a major investment, it may be interesting to take a look at the portfolio of providers such as thinkTEC 3D and HP. They are available to advise you on the implementation of additively manufactured individual parts or small series. Together, they will find a suitable end-to-end solution for your requirements.
As one of HP's many specialized service providers in Germany, thinkTEC 3D is ideally suited to advise companies on 3D printing and turn their plans for new components into reality. thinkTEC 3D also uses its expertise to exploit the design capabilities of 3D printing in the past, for example, to produce complex yet durable parts, including manufacturing gripping systems. Thanks to the use of additive manufacturing, the company has been able to reduce the overall load on the robotic system, improve the movement accuracy of the robotic arm, and reduce the size as well as the energy consumption of the robots – as compared to traditional CNC machining or injection molding.
Experience HP Multi Jet Fusion technology first hand
At Formnext, you can see the possibilities of additive manufacturing for yourself. At HP's booth, you will have the chance to talk to an expert in person. There will also be 3D printed robotics and automation applications from thinkTEC 3D on display, as well as applications from other industries. From healthcare and consumer goods to automotive and industrial applications, it's best to see for yourself!
Are you curious? Click HERE to get a discounted ticket and more information about the possible applications of HP Multi Jet Fusion technology. Don't hesitate to schedule a meeting with one of HP's 3D printing experts!
What are you most looking forward to seeing at the HP booth during Formnext 2021?Let us know in a comment below or on our Linkedin, Facebook, and Twitter pages! Don't forget to sign up for our free weekly Newsletter here, the latest 3D printing news straight to your inbox, or to our dedicated Formnext newsletter here! You can also find all our videos on our YouTube channel.
*Cover Photo Credits: HP/(Formnext 2019)