HP plans expansion towards metal additive manufacturing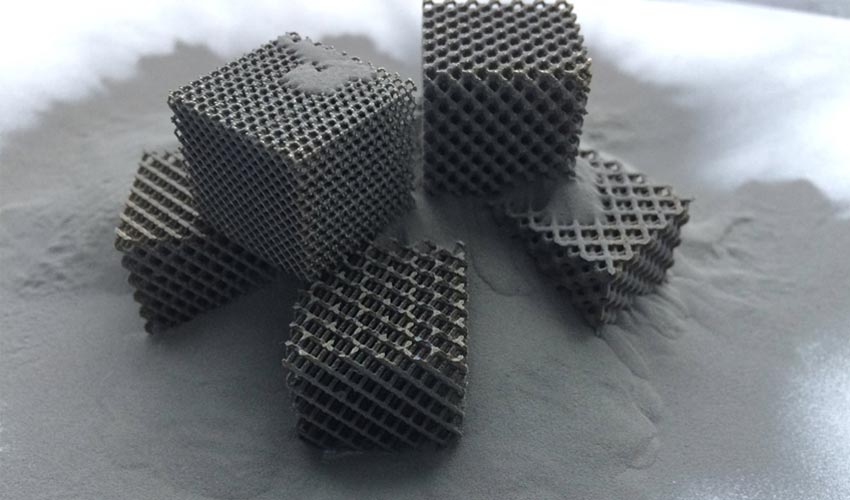 At their Innovation Summit in Barcelona, HP revealed their latest advances in additive manufacturing, unveiling their plans for 3D metal printers. While they have recently entered the top 5 list of the largest vendors of industrial 3D printers, they could well be on their way to outranking any competition with an expanded offer through the introduction of metal 3D printing technology.
It has been a few years since HP developed their Multi Jet Fusion technology and two years since they began marketing their machines that are able to create quality parts from a polymer powder. At the beginning of the year, they presented their new full-color HP Jet Fusion 300/500 series, which should be delivered soon. The manufacturer has also offered more 3D color printing options for R&D teams, design studios, contractors, universities and other research institutes.
Expanding into the metal additive manufacturing market
There seems to be no end in sight for HP with this technology, a desire confirmed by the words of Ramon Pastor, Vice President and General Manager of HP Multi Jet Fusion: "We will do an announcement on metal printing later this year and unveil to the world what kind of technology we will use. There are several metal technologies out there and we will share which we have zeroed in on to move forward and invest further." HP should be entering into the metal additive manufacturing market within a few months, joining competitors like Stratasys. This move should definitely have an effect on the growth of the metal 3D printing industry, a growth that has already been confirmed by a study by Global Market Insights, which explained that the metal additive manufacturing market should increase by 27% by 2024.
Although HP has not revealed which technology it will turn to, it is expected that it will have a significant impact on the metal additive manufacturing market. Ramon Pastor explains "We are open to collaborations in the 3D printing market. We have already done some key partnerships with 3D experience leader Dassault Systems, German conglomerate company Siemens and some material manufacturers to maintain the ecosystem in place."
He goes on to say that it is a strategic market for HP and they want to offer a faster solution than those already available on the market, like their Multi Jet Fusion technology. With this new 3D metal printer, HP should be able to cover more needs and meet growing demand. We will follow this announcement closely! In the meantime, find more information on their official website.
What do you think of HP's arrival on the metal additive manufacturing market?  Let us know in a comment below or on our Facebook and Twitter pages! Don't forget to sign up for our free weekly Newsletter, with all the latest news in 3D printing delivered straight to your inbox!