HP and Legor Collaborate to Explore New Ways to Produce Jewelry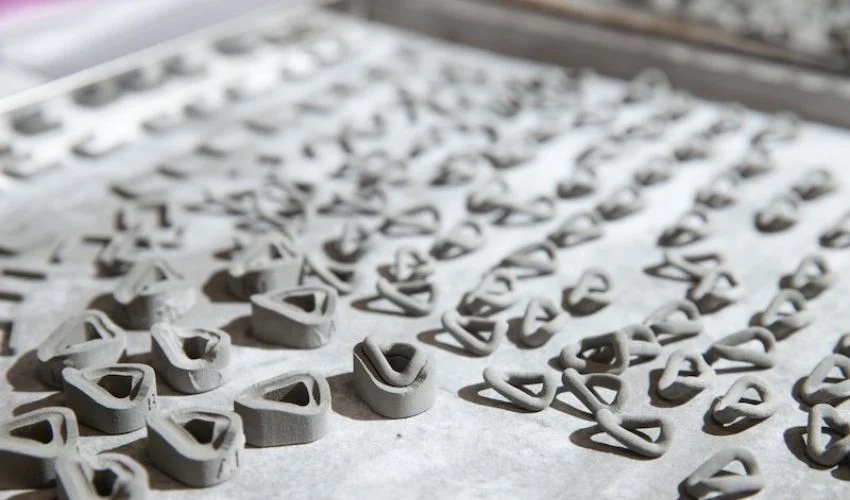 Through a partnership with HP,  Legor hopes to take advantage of the benefits of additive manufacturing, to develop new applications with metals in the jewelry industry. For those of you who aren't familiar with the Legor Group, it is  company based in Italy that specializes in the production of materials, such as powders, alloys and precious metals. Together, the two companies intend to advance beyond mere prototyping and small-scale production, aiming to democratize the large-scale production of 3D printed parts. In order to do this, their plan is to rely on HP's Metal Jet system, which has the ability to accelerate in production speed.
Massimo Poliero, president and CEO of the Legor Group SPA, says about the new partnership:  "Producing metal powders and 3D metal objects is part of our DNA and we have always been collaborating with customers in the jewelry and fashion accessories world. The digital capabilities of HP Metal Jet provides an alternative method to the classic investment casting which requires the combustion of waxes or resins and the use of gypsum (calcium sulphate) as casting material, containing free breathable silica. It is our way to promote more robust and intentional sustainability into production processes."
The Beginning of a Long-Term Cooperation
In the beginning of their partnership, HP and Legor will initially be focusing on manufacturing stainless steel accessories for the fashion and luxury goods industry. Beyond that, other possible projects are being conducted. The two companies have already reached out to their R&D departments, asking them to develop materials and 3D solutions for the production of bronze, silver and gold parts. This research, which will take place in Legor's 3DMetalHub in Italy, is intended to provide the company's customers with various advantages. In particular, it should enable the company to quickly produce parts in large series at low cost.
This association is far from being the first initiative that's mixing additive manufacturing and the jewelry industry. In recent years, additive manufacturing has allowed many professionals in the industry to produce all types of applications, such as molds, prototypes and final parts. You can find out more HERE.
What do you think of the collaboration between Legor and HP? Let us know in a comment below or on our Linkedin, Facebook, and Twitter pages! Don't forget to sign up for our free weekly Newsletter here, the latest 3D printing news straight to your inbox! You can also find all our videos on our YouTube channel.
*Cover Photo Credits: Legor