HP and GE Additive are now among the biggest sellers of 3D printers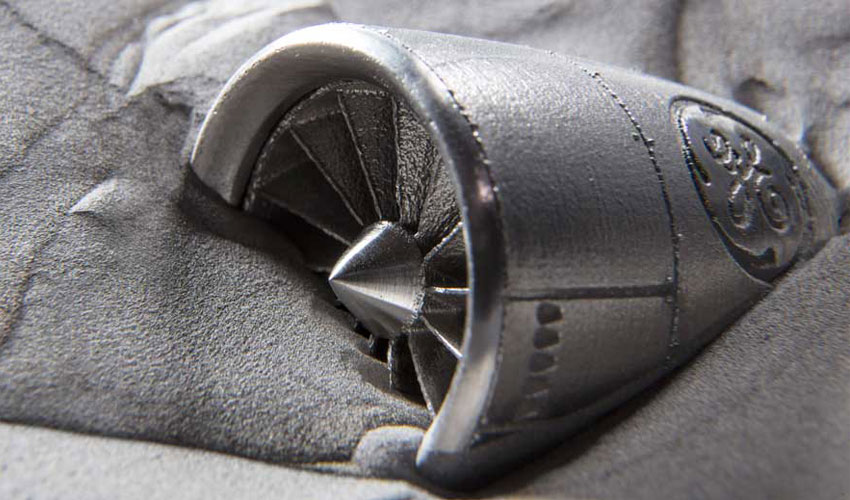 With the recent unveiling of a study on the largest vendors of industrial 3D printers in 2017, there is no doubt that HP and GE Additive, the additive manufacturing subsidiary of General Electric, have upset the market, entering the list as the top 5 largest vendors of industrial 3D printing machines.
In December 2016, General Electric bought Concept Laser; a few months later, it acquired Arcam, displaying their desire to accelerate the development of additive metal manufacturing. The company has since invested millions of euros in 3D printing and developed their large format 3D metal printer. It gained quite a bit of the market share in the second half of 2017 – 9% – generating $145 million in revenue, up 39% from last year. GE Additive, however, remains behind the historical players Stratasys and EOS who have $405.5 million and $240.4 million, according to Context. It's important to note, however, that Stratasys is not positioned in the same market as GE Additive since they focus on the market for 3D polymer printing, although they have recently announced their desire to develop a 3D metal printer.
HP has specialized in the additive manufacturing of polymers with its Multi Jet Fusion technology, with sales amounting to $97.3 million, according to the study. A growth of 7760% over the previous year. With a 6% market share, HP could well be ahead of the giant, 3D Systems, thanks to its strong network of partners, a promising and encouraging feedback. Their new line of machines could also upset the market and place the manufacturer at the top of the food chain.
"Over the year as a whole, long-time market leaders Stratasys and 3D Systems saw revenues from the shipment of machines drop a bit while upstarts GE Additive and HP experienced growth, helping the full Industrial/Professional segment achieve a 23% year-on-year growth in printer revenues," said Chris Connery, vice-president: global analysis at Context."The segment also saw the number of printer units shipped grow for the first time in three years; 11,453 Industrial/Professional printers were shipped in 2017, 5% more than in 2016."
If you look at the number of units shipped, the market leaders in 2017 were Stratasys, 3D Systems, EnvisionTEC and EOS with Carbon and HP tying for fifth place.
Desktop 3D printing
In terms of value, desktop 3D printing is a much smaller market than industrial additive manufacturing. Nevertheless, it still accounts for 95% of sales today in terms of volume, with printers becoming less expensive. The market is still led by the manufacturer XYZprinting, which, however, only grew by 1% in 2017 according to Context. It could well be caught by Monoprice, but especially by Prusa Research, the origin of the famous open source 3D printer that recorded a growth of 523%. Find the study here.
What do you think of the growth of HP and GE Additive? Let us know in a comment below or on our Facebook and Twitter pages! Don't forget to sign up for our free weekly Newsletter, with all the latest news in 3D printing delivered straight to your inbox!