What is HP's 3D Printing Centre of Excellence in Barcelona?
---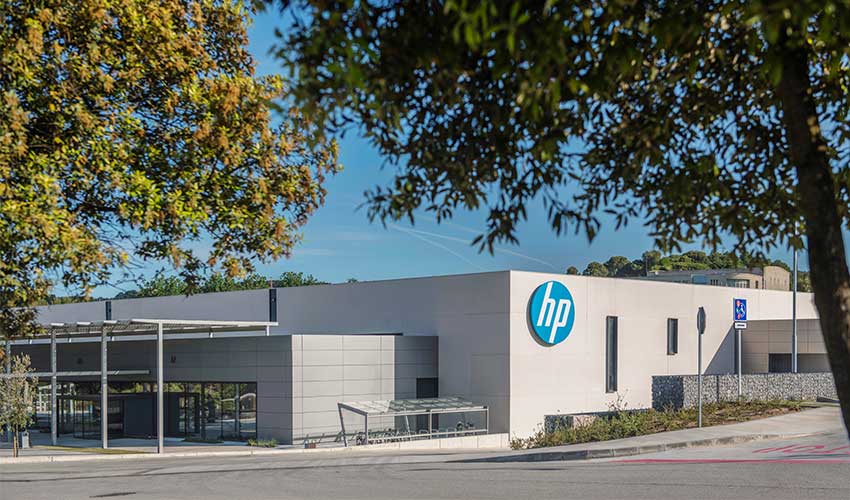 HP opened a new centre of excellence dedicated to 3D printing and digital manufacturing in the province of Barcelona, in Sant Cugat del Vallès to be precise. It is a 14,000 m2 space dedicated to innovation and the development of additive manufacturing in industrial environments. The objective is to strengthen collaboration and research work between customers and partners, for example 4,500 m2 have been designed for research laboratories. According to HP, the Barcelona centre will bring together digital manufacturing experts in the fields of systems engineering, data, analysis, software, materials science, design and additive manufacturing applications.
Since its arrival on the additive manufacturing market, the manufacturer HP has been promoting the introduction of 3D technologies in the industry, regardless of the sector of activity. The collaboration with SmileDirectClub is a good recent example: thanks to HP's 3D printing solutions, the company can 3D print 20 million mouth moulds in per year and thus boost the production of customised aligners. The Barcelona centre, which is slightly larger than two football fields, should therefore meet this objective of integrating 3D technologies and encourage collaboration between different players in 3D printing.
Christoph Schell, President of 3D Printing and Digital Manufacturing at HP, added: "HP's new center of excellence is one of the most advanced 3D Printing and Digital Manufacturing research and development centers in the world. It truly embodies our mission to transform the world's largest industries through sustainable technological innovation. We provide our customers, partners and community with substantial resources and unparalleled expertise in industrial 3D printing to develop the technologies and skills that will better leverage the benefits of digital manufacturing." The centre includes the manufacturer's 3D polymer and metal printing solutions that will enable its partners such as BASF, GKN Metallurgy, Siemens, Volkswagen to create innovative parts more quickly.
The new Barcelona centre allows HP to further expand its influence in the additive manufacturing market – the manufacturer is still one of the largest resellers of industrial machines in the world. It joins many innovation sites already open, such as San Diego, Palo Alto, Vancouver and Singapore. The manufacturer's objective is to work on materials, applications, artificial intelligence and market learning in order to be more and more innovative in a market where competition is increasing. You can find more information HERE.
What do you think of this 3D printing and digital manufacturing centre of excellence in Barcelona from HP? Let us know in a comment below or on our Facebook and Twitter pages! Sign up for our free weekly Newsletter, all the latest news in 3D printing straight to your inbox!
---
You may also like