How to recruit and be recruited in the 3D printing sector: Experts give their advice!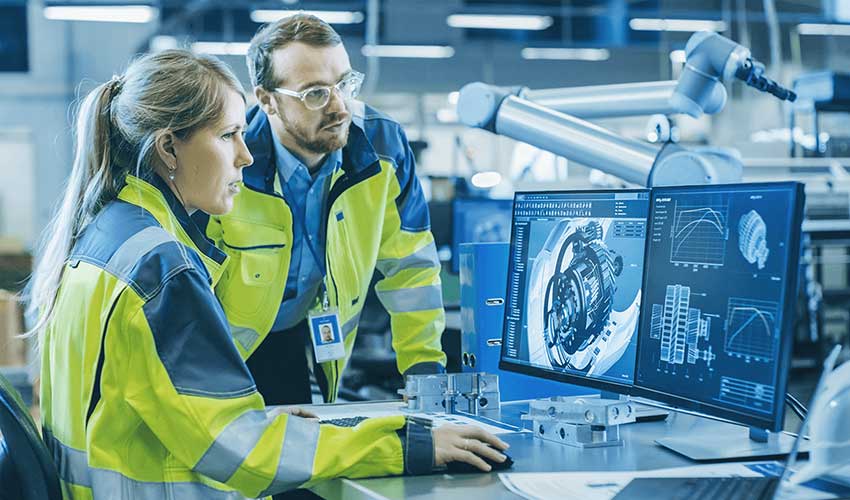 The supply and demand for jobs in the additive manufacturing sector is growing rapidly and both companies and candidates must prepare for the changes underway. According to the 2018 The Future of Jobs report, new jobs related to Industry 4.0 and additive manufacturing have increased by 16%, a figure that is expected to rise to 27% by 2022. Additionally, the technology is becoming a production-ready process for industrial applications, which naturally brings changes to the types of profiles sought after by companies. To prepare for these changes, we asked three experts in additive manufacturing their thoughts on how to recruit and be recruited in the 3D printing sector. What are the key challenges of recruitment in the AM industry?
Our first expert is Phillip Hodson, Managing Director at Kensington Additive, a branch of Kensington Consulting Ltd. The UK-based company moved to additive manufacturing 5 years ago and has been lucky to partner with some big names in the industry. Our second expert is Eduardo Alonso, General Manager at EOS, one of the leading manufacturers of industrial solutions for the industry. Last but not least, we spoke to Nick Pearce, the CEO and Co-Founder of i-AMdigital, a career platform for the 3D printing market.
Phillip Hodson
Eduardo Alonso
Nick Pearce
What are the most sought-after profiles in the 3D printing industry?
In the study we carried out this year on the evolution of the 3D printing job market, we found that job positions were very varied. Interestingly, in more than 70% of cases, these were long-term positions, which showcase the shift towards a long-term adoption of the technology. Nevertheless, given the nature of this industry, more technical competence is often a must across roles. Nick Pearce explains: "3D printing is evolving from a tool used predominantly for rapid prototyping to a production technology that can support wider digital manufacturing objectives. As the technology matures the skills required by organisations adopting the technology become more complex." If we break it down into three highly-demanded skills there is high level materials science, in particular polymer chemistry and powder metallurgy, design for additive manufacturing, and finally quality engineering. Nick adds, "When industries like aerospace and medical start to use AM for end use part production, quality assurance is critical. The 3D printer manufacturers need to ensure their machines can deliver consistently high quality parts on a repeatable basis and need to qualify their machines for tough industry standards."
Beyond these technical skills, the market is also demanding sales, business development and marketing roles for companies ready to commercialize their products. Phillip Hodson explains: "Many traditional manufacturing and engineering companies are looking to adopt AM technology in order to stay competitive. In these cases, there is more demand for senior additive manufacturing consultants and specialists to lead this change." In terms of sectors of activity, it is mainly the aerospace and automotive industries that recruit the most, followed by 3D printer manufacturers and resellers.
What are the recruitment difficulties?
Given that additive manufacturing is a relatively new technology, it is often a challenge to find candidates with experience or specific qualifications for this field. Eduardo Alonso details: "It is difficult to find profiles with experience in 3D printing. It is a new industry and the skilled population base has not yet developed." In other words supply is often the issue. This can bring multiple issues such as companies' own staff being tempted away, creating a need for a strong organisational culture to retain the best people. Also, creating compelling compensation packages to attract talent could be necessary.
From the candidates' point of view one challenge is receiving feedback to self-develop for future interview situations. Of course, this is not limited to the additive manufacturing sector. For this reason, "competency interviewing is key to assessing behaviours and skills relevant in AM, and training interviewees in this assists both the candidate and the interviewer in creating a positive experience," we were told by Phillip Hodson. Ultimately, the aim is for the candidate to fit seamlessly into the company he or she will be joining. The Managing Director of Kensington Additive explains that this cultural fit is key: "This can be difficult when recruiting, as many companies forget the importance of cultural fit and their main criteria lies around the technical capabilities. Of course, technical ability is an absolute necessity, however, cultural fit can be overlooked."
For this reason, the consultancy firm proposes a video interviewing platform called KC VIP. Phillip explains: "In short, we don't just send CVs, we also submit a recorded video interview of the candidate alongside their CV. This platform allows the company to save time, money and resources with an average of 70% shorter hiring process. Ultimately, the platform allows managers to make the most informed decision as to who they would like to invite for a face-to-face interview, streamlining the process from day one."
Related to this last point, Nick Pearce from i-AMdigital identified how highly skilled candidates without direct experience in additive manufacturing can feel overlooked by companies that demand this knowledge. In order to help candidates face this reality, the i-AMdigital platform offers help to gain basic skills and knowledge in AM. "For those without the skills the industry is looking for, or those people looking to develop their career to the next level, the training landscape is very fragmented. Through our intelligent system we guide candidates to courses that can help them gain those critical skills to develop or progress their career."
What does it take for a candidate to be recruited?
Passion, self-development and networking are the biggest tips from our experts. Put simply, "You have to be curious about new technologies and innovation. It takes passion to understand and develop a technology that is still being built. It is therefore necessary to be agile, adaptable and motivated," we were told by Eduardo Alonso.
The market is very active, with constant announcements and developments. Phillip Hodson points to LinkedIn to connect with industry leaders and like-minded people. Also, attending shows such as TCT Show in the UK, Formnext in Germany or Rapid + TCT in the US are a good way of keeping up with the latest developments and growing your network. Last but not least, education. It's true that an increasing number of courses  that target specific needs are available online.
Do you have more questions for our experts? Do you have any insight on recruiting or being recruited in the 3D printing sector? Let us know in a comment below or on our Facebook and Twitter pages! Sign up for our free weekly Newsletter, all the latest news in 3D printing straight to your inbox!