How to integrate 3D printing in your company: Experts give their advice!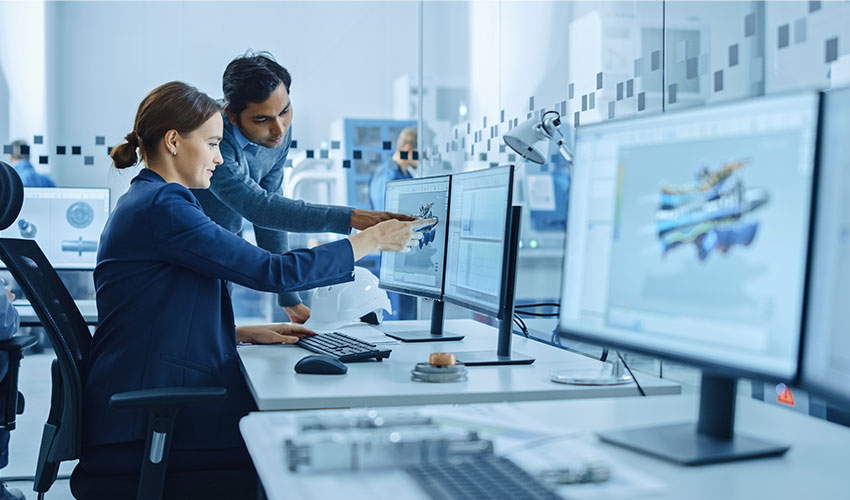 Today, 3D printing technologies are changing the way companies manufacture some parts. In fact, by integrating additive manufacturing into a company, it is possible to rethink the production process of various parts – from prototypes to end-use parts – in a more optimal way. According to Sculpteo's State of 3D Printing 2020, 80% of the survey's participants have been using 3D printing for at least 2 years to create complex parts, multiply iterations, reduce time to market, and lower production costs. In another study by Dimensional Research, it's 88% of stakeholders surveyed that agreed that the industry could save in the billions of dollars in production costs by adopting the technology.
While the benefits of adopting 3D printing technologies are well documented, many companies remain hesitant to make the investment. Sculpteo's survey also reveals that 59% of participants believe that entry costs are too high and that there is a lack of knowledge in this sector to make a proper investment. So, when and how should a company invest in 3D printing? We asked three experts to tell us more about what a business needs to consider before making the investment. We talked to Dr Heiner Lang, member of the Board of Directors of BOSCH Rexroth AG, and responsible for factory development and automation; Christophe Eschenbrenner, 3DEXPERIENCE Marketplace Enterprise Senior Sales Manager at Dassault Systèmes; and André Venzal, Co-Founder of Rupture Tech Consulting, a distributor of additive manufacturing solutions thanks to its partnership with OKM3D.
When does it make sense for a company to integrate 3D printing?
Additive manufacturing emerged in the 1980s, and was almost exclusively employed to develop prototypes quickly and cheaply. At the time, AM was often referred to as a Rapid Prototyping technology. However, in recent years, the technology has experienced a rapid growth: the AM workflow has been optimized and more materials have been introduced and qualified to develop a repeatable and precise process. Following this development, companies started using the technology not only to create prototypes, but also to design and manufacture all types of end-use parts.
This evolution does not mean that companies have abandoned prototyping; many continue to benefit from this application today. Essentially, "3D printing is a useful addition when it comes to the production of prototypes, small series and innovative components with new types of geometries," explains Dr Heiner Lang. André Venzal adds: "It makes sense to invest in 3D printing at a very early stage of product development, as well as to print a large panel of applications such as office supplies, tools, accessories, jigs & fixtures, etc."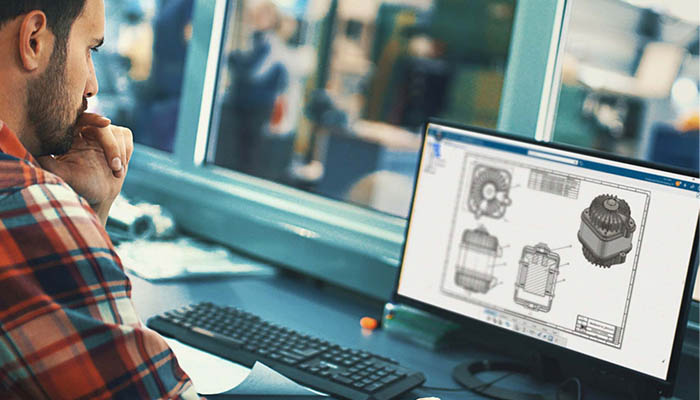 Given that 3D printing technologies are very rarely the only manufacturing process of a company, it is important to understand how they complement current manufacturing methods. For most applications, additive manufacturing will not replace a conventional method such as injection molding or CNC machining, but simply optimize certain steps in the process of developing a part. Christophe Eschenbrenner comments: "I advise companies to name someone in their organisations that is able to assess the situation for its market and investigate potential applications. WHAT and WHY are key points to start. HOW and WHEN will come later." Of course, a company's industry will reveal many of the possible applications of 3D printing. For example, in the medical sector, AM has given rise to a wide-range of custom-made devices such as personalised orthotics, prosthetics, dental implants, etc., made specifically for a patient – something very costly to do with traditional techniques. In some other industries like the jewelry sector, customization can be very valuable, but some innovative geometries are only possible with AM, which is pushing for the adoption of the technology. A deep understanding of trends within the sector of activity is therefore essential.
But why invest in 3D printing if you can go to a service provider?
Depending on the needs of a company, it is possible to acquire an AM solution or outsource to a service provider. In the first scenario, it is important that staff has the adequate training; today this represents a barrier to entry to most companies. In terms of benefits, André Venzal explains: "Both approaches are very interesting and have their benefits. With a short-term vision and small periodic needs, it makes more sense to outsource 3D printing, as it offers a wide range of technologies and materials that can be adapted to specific needs. For a longer term vision with more use, the ROI is higher when you invest in an adapted in-house additive manufacturing solution."
Dr Lang adds: "3D printing can play an important role in a company's long-term differentiation from competition." By investing in its own machines, a company can develop its own knowledge and evaluate the potential of the technology much more effectively. Again, the key is understanding that this is a long-term investment, whereas outsourcing is not. Christophe Eschenbrenner offers another way to define when it makes sense to make the leap to investing in-house: "Only once value has been identified and the next year's volumes secured." He adds, "Investing in a piece of in-house equipment makes sense for those who have identified a key application and the technical and business case."
Of course, before investing, the ideal is to have qualified personnel who know how to use mechanical design software, who understand the materials' properties, are able to look for applications, and know how the equipment works. However, appropriate training and a deep understanding of the technology is still quite scarce in many industries. Given that AM is a complex, multi-step process, it goes beyond simply buying a new machine. It's the design stage that will need to be shifted, or the post-processing steps, for example.
Integrating additive manufacturing: Benefits vs Challenges
The benefits of additive manufacturing have been well documented over the years, which usually lead to "an increase in autonomy, a fast and large ROI, flexibility, low carbon footprint and, of course, more freedom," explains André Venzal.
For a large company like BOSCH that has been working with additive manufacturing technologies to produce sand cores for hydraulic control blocks for over 10 years, the benefits are countless. "With the use of powder bed fusion processes, for example, we improve the energy efficiency of servo-hydraulic valves. The printed components are much lighter and more compact than conventional manufacturing variants," Dr Lang tells us.
Integrating additive manufacturing also brings with it different challenges. Dr Lang comments: "A major challenge is the automation of the process. Automation makes processes traceable, reproducible and more productive." This is a key factor in the production of industrial-grade parts, which need to be certified and meet strict requirements.
Additionally, it is hard to compete with subtractive methods like injection molding or CNC machining in large volume production or for large parts. With AM, repeatability and cost are not yet up to par, even though a higher degree of automation will also improve these two parameters. Finally, André explains: "In many cases, the main limitation is the lack of knowledge and acceptance of the technology itself, as it is difficult to change habits."
As the technology matures, solutions are being optimized to improve current limitations and industrialize the process. Nevertheless, experts are well aware that 3D printing will not replace traditional manufacturing techniques, instead they will be perfected to complement them ever more effectively. To be part of the AM transformation, Christophe Eschenbrenner concludes that taking part in the community is essential: "Don't move forward alone, go on digital communities, share within AM associations like AMUG in the US, collaborate with partners identified through trade shows or marketplaces!"
Do you have other questions for our experts? What other topics would like us to cover with the advice of experts in the field? Let us know in a comment below or on our Facebook and Twitter page! Don't forget to sign up for our free weekly Newsletter, with all the latest news in 3D printing delivered straight to your inbox!