How Does 3D Scanning Improve Carrot Harvesting in France?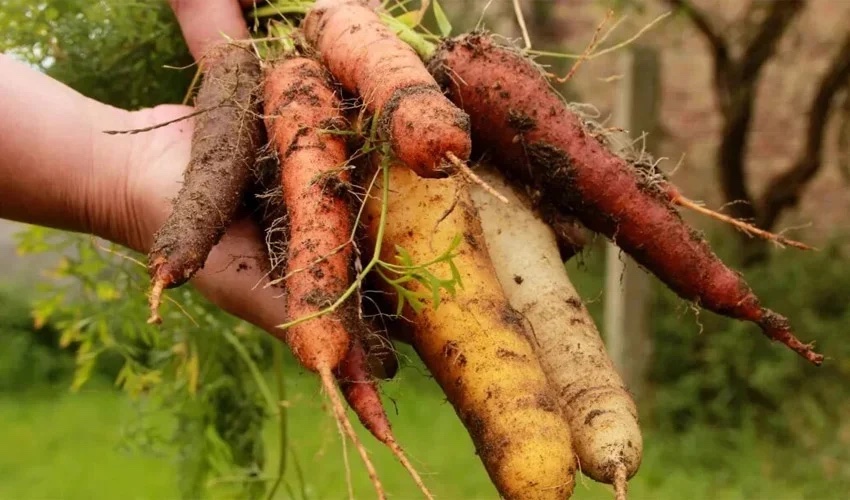 Agri Techni Concept is a French company that specializes in the manufacturing of agricultural and forestry machines. Based in Sore, a part of the Landes region, it develops solutions that adapt to the harvesting of carrots and potatoes. For several years now, the company has been relying on 3D technologies, more specifically on Artec3D's 3D scanning solutions, to repair its machines and adapt them, to improve harvests. Thanks to the Artec Leo 3D scanner, it can reproduce spare parts quickly and easily, even if the plans for them no longer exist.
One of the advantages of 3D scanning is its ability to reproduce a 3D file from an already existing object. This is particularly interesting when it comes to parts that are no longer available on the market, such as those in the automotive sector for vintage cars. This way, users can repair instead of over-consume. The example of Agri Techni Concept is the case of an additional application, this time in a less common field, which is the agricultural industry.
Agri Techi Concept Relies on 3D Digitization
To ensure a good harvest of the Landes sand carrots, adapted equipment is needed. The vegetables must be perfectly cleaned in the field directly to later be processed in the factories under the best conditions. By relying on 3D scanning technologies, Agri Techni Concept realized that it could improve the operation of its machines and thus increase its productivity and efficiency. After working with CADvision, the company invested in an Artec Leo mobile 3D scanner, renowned for its autonomy and data acquisition capacity.
Thanks to the 3D scanner, Agri Techni Concept can make modifications to its machines. For example, it has installed a fertilizer spreader and a hoe, that is mounted on a lifting system to reduce the number of passes needed by the tractor. In concrete terms, this equipment is scanned in detail to ensure that it fits the shape of the machine. Benjamin Leroux, the founder of Agri Techni Concept, explains, "Agricultural machines are often quite bulky, so it was necessary for me to have a practical and easily transportable scanner to carry out my operations directly at the farmers without any logistical constraints."
Scanning a part is done quickly in 2 to 3 minutes, or even in 10, depending on the size of the object in question. Once scanned, the data is transferred to the Artec Studio software so that the user can process it as best as possible and remove any imperfections. Once this step is complete, the scans are sent to CAD software to create a 3D part.
The projects, conducted by the French company are numerous and on most agricultural machines, there is no blueprint. By using a 3D scanner, the company can then measure each part very precisely, regardless of its complexity, and thus ensure that each one fits perfectly on the machine. For example, the teams designed a rubber star system to create a core cleaning module. This system removes a maximum of sand and allows the cleaned vegetables to pass through. The 3D scanner was used to scan the agricultural machine and verify that this new module could fit in well.
Benjamin Leroux concludes: "The scanner allows me above all to obtain precise measurements to have a consistent database that can be easily used for processing in CAD software. 3D technology has given another meaning to my work, I have been able to gain in speed but also in precision to propose more qualitative models."
You can visit the Artec3D website if you want to know more about its 3D scanning solutions! What do you think of the use of 3D scanners for the harvesting of sand carrots? Let us know in a comment below or on our Linkedin, Facebook, and Twitter pages! Don't forget to sign up for our free weekly Newsletter here, the latest 3D printing news straight to your inbox! You can also find all our videos on our YouTube channel.