Henkel discusses 3D printing material development, and more
Published on September 1, 2020 by
Aysha M.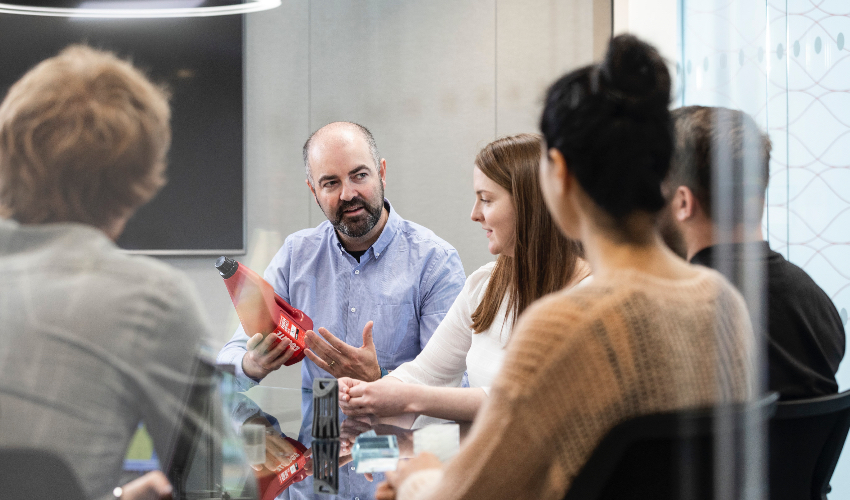 Founded in 1876, Henkel is a multinational company active both in the consumer and industrial sectors. While the company is headquartered in Düsseldorf, Germany, more than 80 percent of its employees work outside of Germany. In 2016 the company entered the additive manufacturing field and has since developed several innovative solutions, mostly focusing on 3D printing material development. Today, Henkel is one of the leading suppliers of high-impact additive materials. Not so long ago, the company, together  with a manufacturer of ultrafast stereolithography 3D printers, Nexa3D,  launched a new polymer called xMED412. Following this news, we decided to find out more about Henkel's activity on the AM arena; therefore, we discussed with the conglomerate's Global Head of Marketing, Cindy Deekitwong, to learn more.
Can you present yourself and tell us about your relationship with 3D printing?

My name is Cindy Deekitwong and I am the Global Head of Marketing for Incubator Businesses including 3D Printing at Henkel. My primary objective is to grow new revenue and gain market share for the company's 3D printing division and our other incubators. During my career I had the opportunity to hold various leadership roles in different countries and in different positions, such as in the electronics market, supply chain, operations, key account management, supplier innovation and strategic program management. Since 2018 I am responsible for the Global Marketing of 3D Printing and additionally, established an expert platform to share experiences with Additive Manufacturing in my broadcast. I am passionate about 3D printing as it provides huge opportunities, such as shortened supply chains, cost reductions, design freedom and others. When you are working within this field you are experiencing a lot of change and a lot of freedom – these two characteristics are also reflected in my personal career.
Henkel entered the AM market in 2016. What advances  have been made over this 4-year period?
As with many new business opportunities Henkel started its 3D printing business with an idea. During a new business development screening 3D printing has been evaluated as a new search field to expand our material capabilities. The idea of being active in the 3D printing field evolved from a single person scouting a new market to a whole business incubator, responsible for technology and business development. We developed a diverse and broad material portfolio of high performance photopolymers, established more than 20 different partnerships with different leading companies in the 3D printing world and expanded our in-house capabilities for parts production to a new AM facility in Richmond, USA, to provide printed parts to automotive and industrial customers. This way we are able to help all our clients – regardless if they want to make a 3D printed part or buy a manufactured one.
The acquisition of Molecule Corp. , with their strong 3D printing resin technology and digital development capabilities perfectly complemented and strengthened our materials portfolio, so we are now able to offer a comprehensive range of customized additive manufacturing solutions.
Another impressive achievement is our wide range of qualified high-performance materials. 3D printing is not necessarily a new technology, but the materials have been limited and print results often did not meet the expectation. We at Henkel, built a diverse portfolio of high temperature resistant, high impact resistant and elastomeric materials which have been widely validated on different printer platforms within a defined production workflow. Due to this validation, there is a high reliability of the requirements published in the technical data sheet. I see this as a key factor to be successful in industrial applications and we are working closely with customers to enable the adoption of additive manufacturing.
What 3D printing technologies does Henkel focus on?
We are providing photopolymers for DLP and SLA machines. Our core strength at 3D printing technologies is within photochemistry and that is why we are focusing on this field. We entered numerous partnerships with equipment manufacturers as Rapid Shape, EnvisionTEC, Nexa3D, NewPro3D, Origin and others to validate our materials on leading 3D printers on the market. This helps our customer to choose the right material for their application combined with the right printer for their needs. We continue to work with other 3D printing technologies in the field of post processing and finishing parts, leveraging our strong Henkel portfolio of sealants, adhesive, coatings, cleaning and surface treatment solutions. This includes thermoplastic and metal based 3D printing technologies.
Can you tell us more about your partnership with Nexa3D?
Nexa3D is a 3D printer manufacturer headquartered in the United States. During the COVID-19 crisis as well as the demand for np SWABS, there was a similar demand for face shields, personal protective equipment, for front line workers. Additive manufacturing is the perfect technology to allow rapid printing of face shields in a short time.
We needed to integrate the right design with the right material properties such as a high-strength engineering plastic with good impact resistance. Our partner Nexa3D reached out to us to ask if we could provide such a material. This is how 3843-xABS Black has been utilized by Nexa3D for this application and others. Ten of thousands of parts have been produced per week to overcome the shortage of face shields. Just as we have successfully worked together to deliver 3843-xABS Black and xMED412 to the market we continue working towards our plan to expand the portfolio of materials which are tailored specifically for the high throughput capabilities of the NXE400, to serve industrial applications.
What is Henkel's long-term vision regarding the adoption of AM technology for your brand?
We believe we can achieve the broadest range of mechanical properties with photopolymers and we want to be a leading supplier of light-cure materials for additive manufacturing. We envision enabling our customers to produce final components with our high-performance materials which fit their specific needs. Furthermore, we envision being a partner of choice for 3D printed parts for industrial applications. We are leveraging decades of industrial experience of solving real manufacturing challenges with real production solutions and will keep on doing this in the era of additive manufacturing.
What is your opinion on the current state of the AM market?
The additive manufacturing market has grown, and more companies have discovered the advantages of additive manufacturing for their own business in the last few years. There is an increasing demand for end use parts with high performance, light weight and fast turnaround across the globe and 3D printing can supply a solution for this need.
We have also seen more innovations coming from printer manufacturers who are enabling reliable and automated process, in order to ensure the level of quality parts you would expect from an industrialized process. The cooperation among printer manufacturers, engineering service providers and materials companies is fundamental to ensure that we deliver validated processes at industrial scale, and we are working with multiple companies to ensure 3D printing is implemented as a pillar for digitalization of industrial processes
Any last words for our readers?
Henkel has transformed multiple industries through innovation and application expertise, and we know that 3D printing is a journey and a transformation for many customers and industries. I would like to encourage engineers and creators to be creative, and explore new production possibilities when starting the journey towards additive manufacturing. You can learn more about our high-performance materials, partnerships, case studies and upcoming events on LoctiteAM.com – we are curious to get to know more about your individual challenge!
What do you think about Henkel's active participation in the additive manufacturing field? Let us know in a comment below or on our Facebook and Twitter pages! Sign up for our free weekly Newsletter, all the latest news in 3D printing straight to your inbox!