Hayabusa Unveils First Ever 3D Printed Boxing Gloves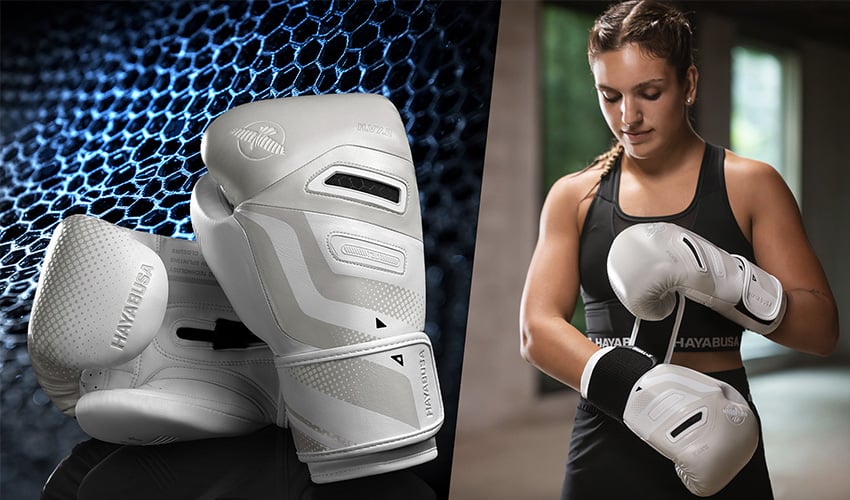 Hayabusa is a well-known Japanese sports equipment manufacturer specializing in creating high-performance equipment for various Mixed Martial Arts (MMA) disciplines, including boxing. Recently, the company has introduced a new line of boxing gloves called T3D, developed using 3D printing technology.  According to Hayabusa, this is the first time such a process has been used to manufacture boxing gloves.
The CEO of Hayabusa, Ken Clement, believes that this new technology will revolutionize the industry regarding athlete protection and comfort. And it certainly seems he might be correct. Notably, because this is not the first instance of 3D printing being used in sports. Several other companies, including Wilson Sporting Goods, have also introduced 3D printed projects in recent months. More specifically, Wilson Sporting Goods recently unveiled a basketball prototype that was designed using 3D printing. But those are not the only case. We have already seen the use of 3D printing to create helmets in the NHL as well as for bicycles that will be used in the Olympics. It is prized for its ability to customize each part for the user, making it safer as well as more comfortable for the athletes. These qualities also probably contributed to the decision of Hayabusa to turn to additive manufacturing for their boxing gloves.
A Comfortable and Slick Design
Hayabusa utilized a resin 3D printing solution, most likely an SLA or DLP process, to manufacture the T3D boxing gloves. Although there is no information regarding the specific 3D printer used, the technology has replaced traditional foam layers with lattices that contain thousands of shock absorbers, providing unparalleled precision that conventional manufacturing techniques cannot achieve. The sports equipment manufacturer claims these mats are more durable than the foam typically used and surpass their capabilities.
The T3D boxing gloves have been designed to absorb and channel energy during impact while providing better hand comfort for the athlete. They are equipped with a double strap closure system and wrist splint support, enhancing support, comfort, and athlete performance. Hayabusa added a thermo-regulating lining to keep hands cool, and the exterior is made of Vylar, the OEM's leather, increasing the gloves' durability. According to Ken Clement, "The T3D boxing glove design has taken years of research, development, and testing to perfect, and we're ready to define the next era of performance." To learn more about Hayabusa's new line of 3D printed boxing gloves, click HERE.

What do you think of the worlds first 3D printing boxing gloves? Let us know in a comment below or on our LinkedIn, Facebook, and Twitter pages! Don't forget to sign up for our free weekly Newsletter here, the latest 3D printing news straight to your inbox! You can also find all our videos on our YouTube channel.
*Cover Photo Credits: Hayabusa