GXN explores how autonomous 3D printers can respond to urban & environmental change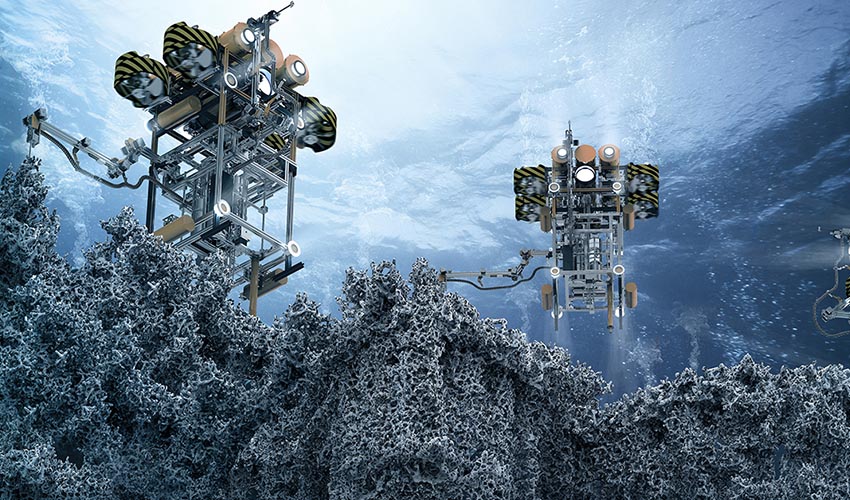 The new "Break the Grid" initiative seeks to set 3D printers free to crawl, swim and fly in order to meet the challenges of population growth and global warming. This project is a collaboration between Denmark's GXN Innovation, a subsidiary of 3XN, Dansk AM Hub and design studio, MAP Architects. Essentially, this initiative will look to study how autonomous 3D printers could offer a cheaper, better and faster way to respond to urban, social and environmental change. "Freeing 3D printers to meet these challenges could be a revolution in the making," explained Kasper Jensen, Founder of GXN. "By enabling 3D printers to crawl, swim and fly, we can address environmental threats at lower costs and with greater efficiency."
Autonomous 3D printing to change the future of construction
This research project comprises different scenarios where additive manufacturing could be the solution to global challenges. One major challenge is infrastructure. The objective would be to fix the decaying infrastructure in place, particularly for isolated road networks which suffer from small cracks, and fissures in the asphalt. GXN explains on their website: "An autonomous system of crawling 3D printers could scan and patch small defects on isolated roads, solving the problem before it becomes unmanageable."
The next objective is to protect the planet's coastal habitats that have been and will continue to be affected by climate change. Coastal conditions are crucial for many populations, affecting an estimated 600 million inhabitants globally. As explained by GXN, "New approaches to coastal protection can focus on the seafloor to set in where the problem forms before hitting our inhabited costs to cause large scale social and economic damage." 
Finally, after looking at crawling 3D printers and swimming 3D printers, the last objective would be to take care of ageing structures that lead to energy and economic loss. Many of the world's high-rise buildings are actually not ageing that well, which leads to a lot of energy waste. In other words, "A better analysis of the energy performance of the facades on these high-rises would allow for efficient material solutions on a case by case basis, with much lower investment requirements and minimal human interaction" and for this flying 3D printers could be part of the answer. 
The team created mobile mechanical prototypes of 3D printers using existing sensing and printing technology. With the prototypes, different virtual hacks were explored to enable mobile 3D printing on land, underwater and in the air. "Converging technologies are enabling new approaches to construction," commented Mads Kjøller Damkjær, CEO of The Danish AM Hub Fund. "We hope to inspire the additive manufacturing industry to envision new possibilities, which will require combining design and technology to shift our values and our current ways of thinking."
What do you think of this initiative? Let us know in a comment below or on our Facebook and Twitter pages! Sign up for our free weekly Newsletter, all the latest news in 3D printing straight to your inbox!