GRYP: 3D Printing Spare Parts for Classic Cars
Published on January 3, 2018 by
Jamie D.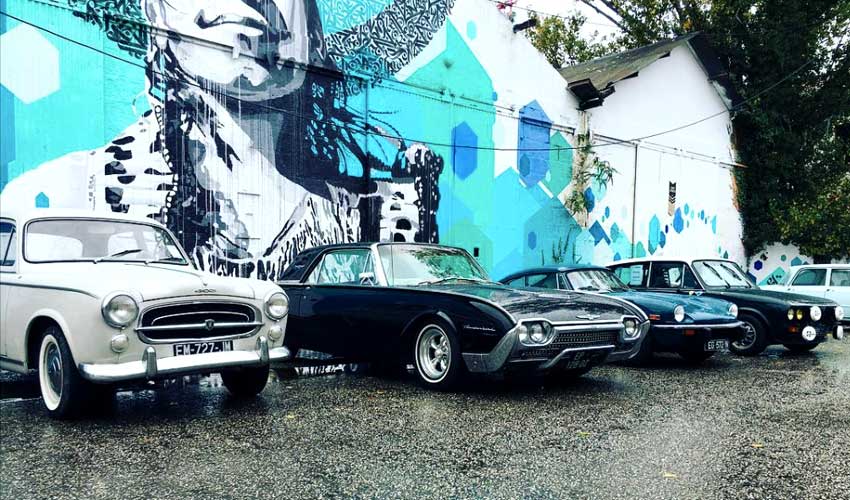 GRYP are an innovative French startup that are endeavouring to 3D print car parts for classic cars. The problem with classic cars is parts are no longer made and therefore restoration is very expensive. GRYP are using 3D printing to create new parts on-demand, reducing restoration costs. We spoke to them about their ideas, motivations, the 3D printing industry, and the future of 3D printing.
3DN: Can you introduce yourself and your link with 3D printing?
Bastien Vanlathem: I've been passionate about vintage cars since very young, especially motor sports thanks to a family passion. After doing international business studies with a specialization in business management during my master's degree, it was entrepreneurship that guided me but I wanted to be able to associate professional side and passion. During my meeting with Gauthier, I noticed that speculation on the collector car market means collectors cannot restore their car at a reasonable cost. Therefore, we discovered the possibilities of 3D printing in particular by becoming a member of a FabLab and decided to apply this new technology with a sector of activity that is dear to us: classic cars.
Gauthier Laviron: Like Bastien, I am also a collector car enthusiast. I bought my first collector car at 17, spending my holidays and weekends restoring it. It was during my studies in mechanical and production engineering, and then at Valeo and Renault, that I gained experience in 3D modeling and production management. These were enriching and very formative experiences. My technical skills with Bastien's entrepreneurial skills gives an excellent synergy for GRYP's development.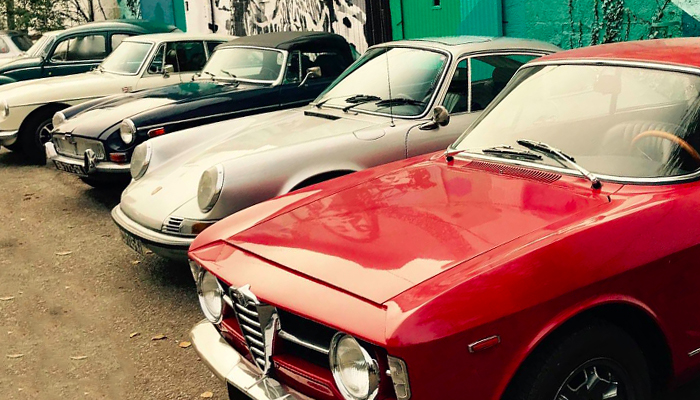 3DN: What is the main challenge you face in the restoration of vintage cars? How did 3D printing help you overcome it?
There were two major challenges for the restoration of vintage vehicles, firstly the scarcity  of certain spare parts as they were no longer in production. Secondly, speculation in the spare parts market. These two difficulties led us to launch GRYP. 3D printing was THE solution to these challenges. Our desire is to allow collectors to restore their collector cars at a consistent and affordable cost to continue collector cars' heritage.
3DN: Who are your customers today and your partners?
Currently, we work with collectors everywhere in France as well as automobile clubs and associations, in addition to some spare parts distributors. We have forged partnerships with local 3D printing companies such as Ideokub with whom we have development projects and also with players in the collector's or prestige car market such as Following Members and Art of Detailing.
3DN: What do you think the future of 3D printing in the automotive sector holds?
The industry will become very large. Some manufacturers have started to take a very close interest in this technology and as we know the industry sector, in general, will evolve strongly with the internalisation of 3D printing in large structure production that will ultimately save on stocks and their new models to gain weight. We want to integrate 3D printing in the classic cars and  automobiles sector, with our passion about quality and perfection!
3DN: A last word for our readers?
"It is often necessary to undertake to hope and persevere to succeed". With the GRYP team, your dream is hanging over a thread.
What do you think of GRYP's 3D printed car parts? Let us know in a comment below or on our Facebook and Twitter pages! Sign up for our free weekly Newsletter, all the latest news in 3D printing straight to your inbox!