Researchers use gold to detect defects in 3D printing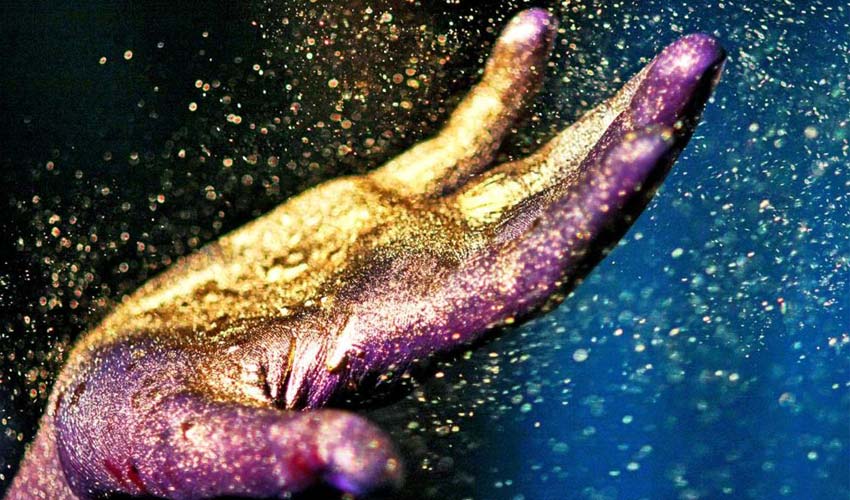 Researchers at Vanderbilt University in the United States have developed a technique to detect anomalies that may occur in 3D printed parts. The gold particles are used for their ability to start shining as soon as an error appears. Simply put the process use gold to detect defects. A reflection that should interest more than one!
Although 3D printing facilitates the general manufacturing process and creation, the fact remains that the technology has some flaws that are not always visible to the naked eye. One can have a layer of material that has been poorly deposited, thus increasing the fragility of the final piece. However, the technique developed by these American researchers could well circumvent some of these difficulties and thus improve the entire 3D printing process.
Gold to detect anomalies in 3D printing
The Vanderbilt University team explains that it used gold chloride that has a dark brown colour, which it then turn into nanoparticles. These would be approximately 100,000 times thinner than human hair, yet their usefulness could be very much greater. They are mixed with a dissolved plastic polymer; this mixture is then dried, hardens and is grounded up. From there the researchers are able to create a 3D printing filament, a kind of material that is infused with the gold pieces.
From a very specific spectrophotometer, the researchers explain that they can detect defects in the 3D printed part in just a few seconds. The optical properties of the nanoparticles embedded in the filament would indeed make it possible to identify any defects. Cole Brubaker, an engineer graduate of the University explains:
" We use the absorbance properties of embedded gold nanoparticles. We scan the room and we can see where the absorbance decreases inside, signaling a defect in the material. A defect can be found with a single non-destructive measurement. It's very fast, it only takes a few seconds. "
3D printed parts could therefore self-evaluate and save time in the verification process. However, there are still a few things to go through before this smart material enters the 3D printing filament market. In the meantime, you can find more information on the official website of Vanderbilt University and in the video below:
What do you think about this technique to use gold to detect defects? Let us know in a comment below or on our Facebook and Twitter pages! And remember to sign up for our free weekly Newsletter, to get all the latest news in 3D printing send straight to your inbox!