Gillette has launched customizable 3D printed razor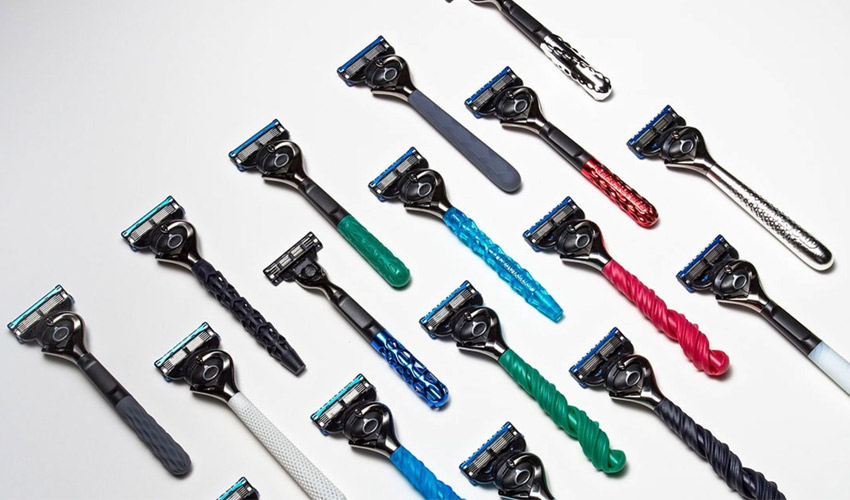 What if you could personalize your disposable razor? This is the latest idea coming out of ​​the American brand Gillette when they launched Razor Maker, a concept that allows for people to 3D print the handle of their razor. An idea that offers users a unique product with a high level of customisation that could not have been achieved without 3D printing. This 3D printed razor handle could embellish your bathroom well!
The search for unique consumer goods is increasingly high: consumers want to customise what they buy and thus stand out. It is observed in the market of clothing, automobile as well as in the furniture industry. 3D technologies have a card to play: it is a manufacturing method that allows the design of custom parts in small volumes, at attractive low costs while respecting high levels of quality and complexity. A process that the brand Gillette wanted to try out to make razors with custom sleeves. An initiative that joins the one taken by Philips who offered tailored electric shavers for men.
Razor Maker, a razor to personalise thanks to 3D printing
The Razor Maker is currently produced in limited quantities in the United States. Each sleeve was 3D printed on an SLA machine from the Formlabs range. The brand explains that consumers can create their own channel via their website. They choose from a range of 48 models that can only be produced via 3D printing. After selecting the sleeve template, consumers customise it further by choosing from seven colours (black, white, red, blue, green, grey and chrome) and adding text. The sleeves are compatible with Gillette MACH3 or Fusion5 ProGlide blades.
"Gillette is in the business of helping men look, feel and be their best, and that means giving them access to grooming options that not only meet their shaving needs, but also match their lifestyle, look and budget,"says Pankaj Bhalla, director of Gillette & Venus North America. "The Razor Maker™ pilot furthers our commitment to place power in the hands of consumers and literally have them custom-make their razors exactly the way they want them – tailored to their grooming preference, budget, look, color and style. This is one of the many ways we are fulfilling our commitment to being The Best A Man Can Get."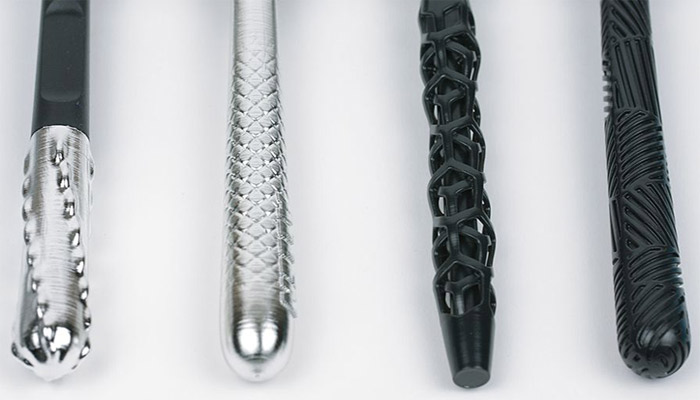 3D printing at the service of mass customisation
The Razor Maker joins this range of everyday objects printable in 3D and customisable. We also remember the 3D printed toothbrush that completely changed the perception of this accessory of just being a practical item. David Lakatos, Product Manager at Formlabs, confirms this idea: "Mass customization with 3D printing is finally becoming a reality for consumers to experience end-use printed products." He continues, "Historically, 3D printing has been involved in the development or manufacturing processes for most products people interact with every day, but consumers have had little interaction with 3D printing itself. We're thrilled to be partnering with Gillette. These new custom razor handles are the next step towards changing that dynamic and getting 3D-printed products directly into the hands of consumers."
Consumers should receive their custom 3D printed razor handle in 2-3 weeks after ordering. It costs $19 for a partially printed 3D handle with black rubber and $25 for it to be fully 3D printed. You can find more information on the Formlabs website and order your printed 3D razor handle HERE.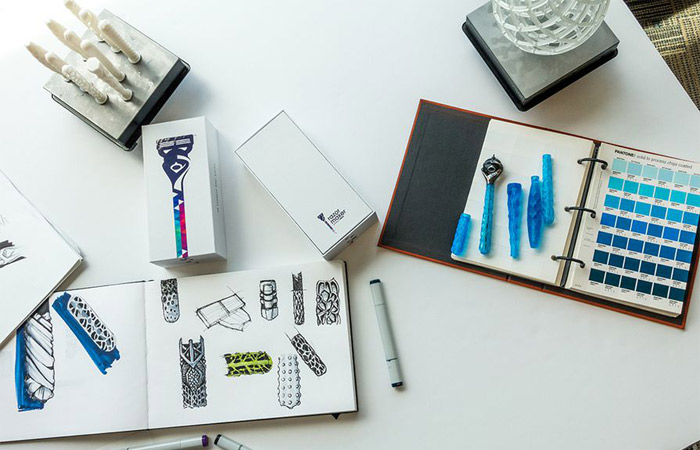 What do you think of this 3D printed razor handle? Let us know in a comment below or on our Facebook and Twitter pages! And remember to sign up for our free weekly Newsletter, to get all the latest news in 3D printing send straight to your inbox!